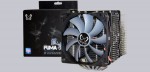 Result and general impression …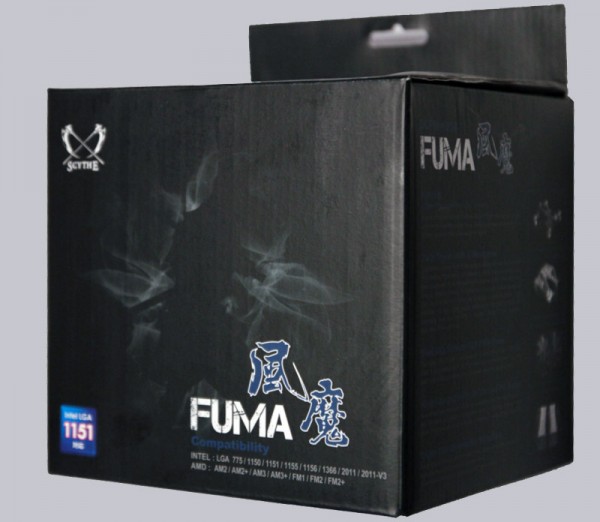 The Scythe Fuma belongs to the upper class of CPU coolers in every regard.
The workmanship is high quality through and through. Because of using two fans the volume might be slightly higher than using a model with just one fan, but in most systems they won't reach the audible 800rpm even under load. The mounting was quick and without any major problems, just the proximity to the RAM slots und the graphics card was a small downside, so that it should be checked if the heatsink fits onto your board before purchasing it. For example with our interactive Fit for Fan tool which will include the Scythe Fuma after the next update.
In our opinions the Fuma fills two gaps:
– It is a viable option for overclockers to get rid of bigger amounts of heat from the CPU.
– Owners of a CPU with a TDP below 85W can cool their processor semi-passive and use the supplied fans of high quality as case fans.
With a price of just over 50-60 Euro at review date and its outstanding performance, the Scythe Fuma could manage to grab our OCinside.de Overclocking Dream Award 11/2015!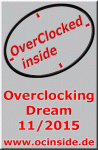 Discuss and share experiences about the Scythe Fuma in our forum …
Here you can buy Scythe Fuma CPU cooler.
Read on in the hardware test area with several hardware reviews …