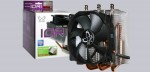 Result and general impression …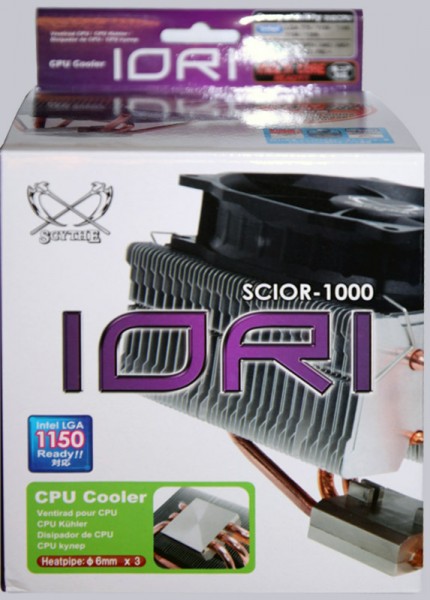 The Scythe Iori is one of those candidates who just do their job.
A bit of a negative point was the fiddly push pin assembly of the asymmetrical heatsink. While it threatens no harm to components or even your fingers, even the experienced PC builder is annoyed when the cooler tilts off the CPU for the third time.
While the cooling capacity is overall rather mediocre the Scythe Iori can shine in other categories. The fan can be throttled to 300rpm despite its compact 10x10cm so the noise level matches this of the far out refuge that gave the Iori its name. The cooler is also well suited for compact systems because of it top blow design, and even leaves lots of space for RAM as long as it is mounted in the right orientation.
For HTPC or office PC which cannot settle with the boxed cooler because of heat production or volume level, the Scythe Iori can be a great alternative for just over 25 Euro. In case of a CPU with a TDP above 100W there need to be compromises with volume.
Discuss and share experiences about the Scythe Iori in our forum …
Here you can buy the Scythe CPU cooler.
Read on in the hardware test area with several hardware reviews …