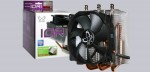 Layout, design and features …
Let's have a closer look at the little Scythe Iori …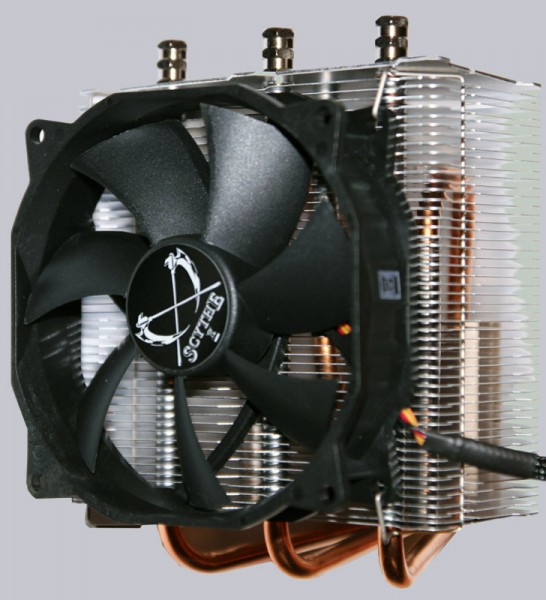 Here once more from top view.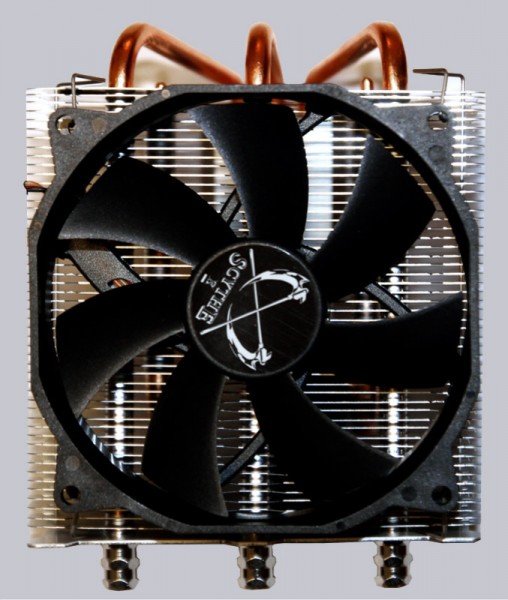 It's a compact top blow cooler that counts three 6mm heatpipes to distribute the heat produced by the CPU. But they are not direct touch, which means that not the heatpipes themselves but the base plate makes direct contact to the CPU heatspreader. It's remarkable for such an inexpensive cooler that the nickel plated bottom plate is well polished and nickeled.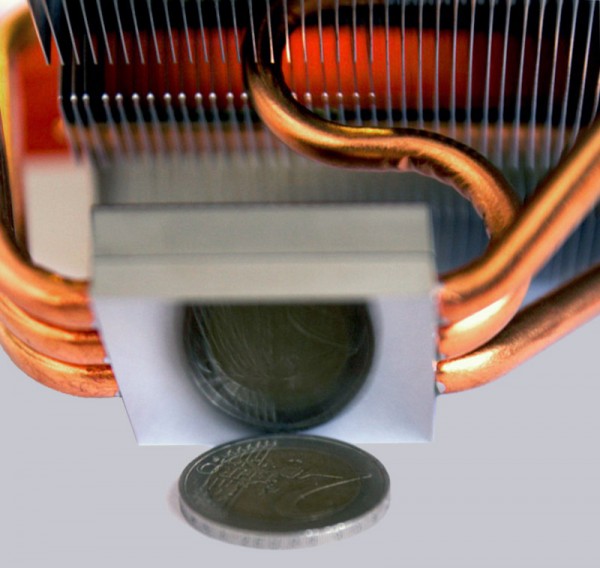 The cover plate of the heatsink has the Scythe logo stamped in, and you can see the square cap nuts that cover the heatsink tips.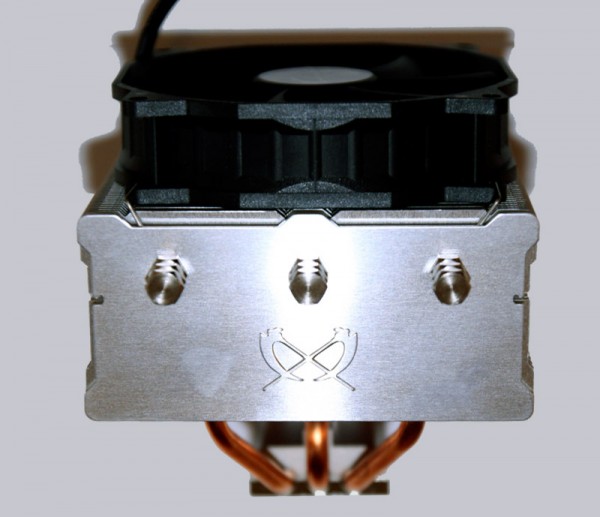 The mounting system makes it possible to mount the cooler in two directions on AMD systems and in all four on Intel systems. Anyone who uses Ram with high heatspreader should mount the cooler in such a way that the three heatpipes face toward the RAM so no slot will be covered.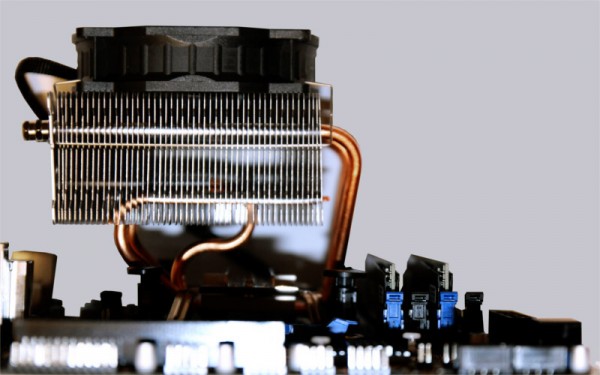 Because of the top-blow design we have 4.5cm space between fan and case wall. It also blows cool air onto electrical parts of the motherboard close to the CPU.
The installed fan is a 10cm GlideStream fan with a sticker on it that shows the double scythes logo of the manufacturer. Like many other manufacturers Scythe uses metal wire brackets to attach the fan to the heatsink. This way the fan has a tight fit and could theoretically be demounted with one hand, but in practice it might be tricky for inexperienced system builder.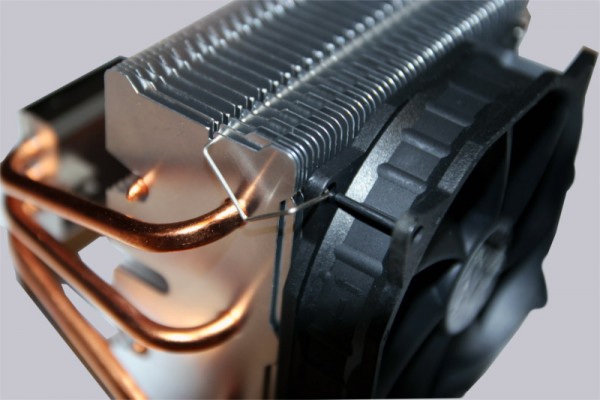 Scythe Iori installation …