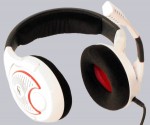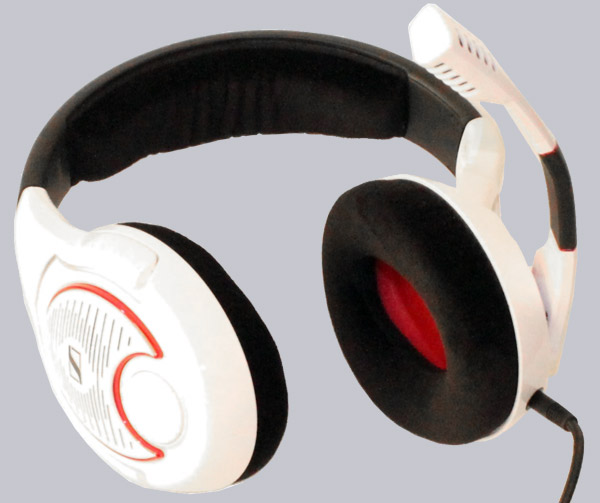 Following should sound familiar – you are driving through the virtual enemy ground with your M1A2 Abrams Battletank, firing your 120mm cannon, when suddenly the door opens and your girlfriend or mother says friendly, that you please turn down the volume of your 1000 watt 5.1 surround station. For those poor Gamer souls we have the Sennheiser G4ME ONE Headset in our test lab today.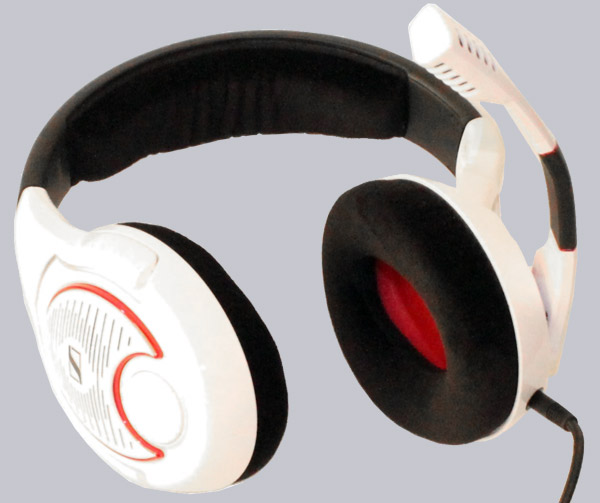 Thanks for the support …
Many thanks for the review to Marauder25 and the fast delivery by the manufacturer Sennheiser.
The Sennheiser G4ME ONE 506065 Headset has at review date a price of approx. 199 Euro.
Here you can order the G4ME ONE headset from Sennheiser.
The brand Sennheiser should be known by music enthusiasts and in the meanwhile also who searched for a good PC headset. Sennheiser is a well established brand that has existed since the 1st of June 1945 and has its headquarter in Wedemark-Wennebostel near Hannover. The company is especially known for its audio technology, which includes not only microphones and headphones.
The delivery of the Sennheiser headset …
Let us now take a closer look at the packaging of the G4ME ONE.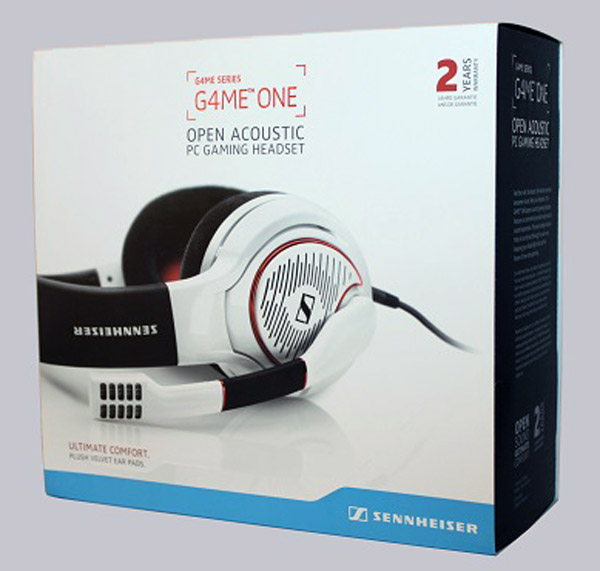 The box has the same color as the headset itself, all white. The back describes the structure of the speaker and microphone together with magnetic driver unit.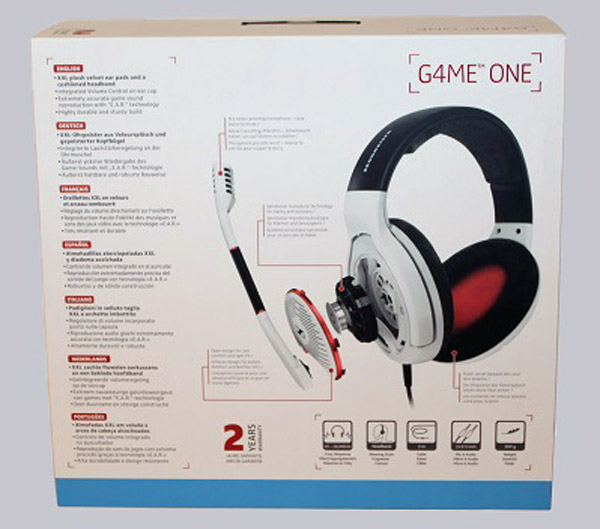 Furthermore, attention is drawn to the 2-year manufacturer warranty. On the bottom there is a small hologram sticker, as well as an OCR code and a serial number at the right side. With those you can verify the authenticity of the G4ME ONE headsets online in order to prevent piracy.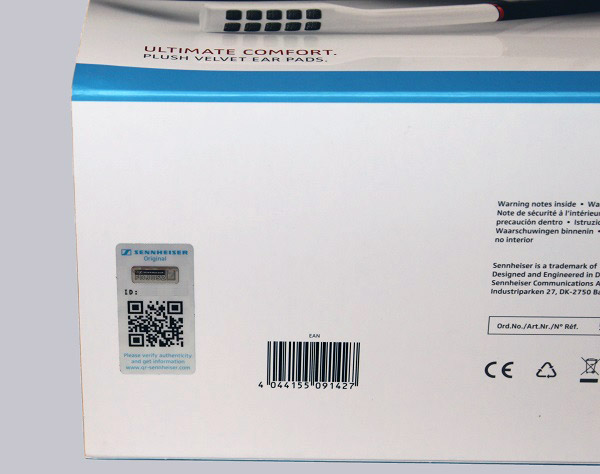 Removing the outer package a simple black box is revealed.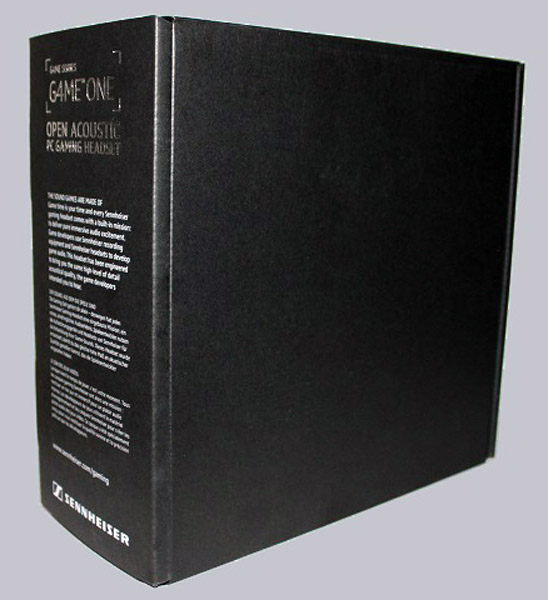 The silver, lateral inscription underscores the quality of workmanship, and the special features of the headset, which we will cover later.
Opened briefly comes already the desired content to the fore.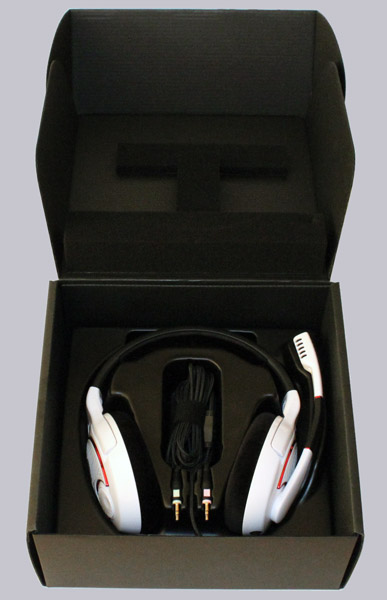 That is contained in the box …
The headset is well packed and padded top with foam protectors. There is no additional accessories or booklet in the box.
Sennheiser G4ME ONE Technical Data …