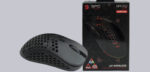 Layout, design and features …
The mouse as such looks relatively unspectacular when turned off. From the side, more openings can be discovered, with the forward and backward buttons above them. At the very top is a button for adjusting the mouse sensitivity. These key positions have mostly become customary and can thus be found instinctively without really knowing the product.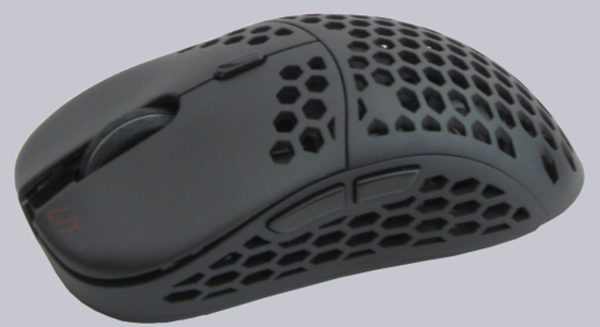 The rear view shows the almost continuous perforation and the large "S" on the circuit board inside the model. This will shine in the full color spectrum when operated appropriately. On the other side is also the now expected honeycomb structure.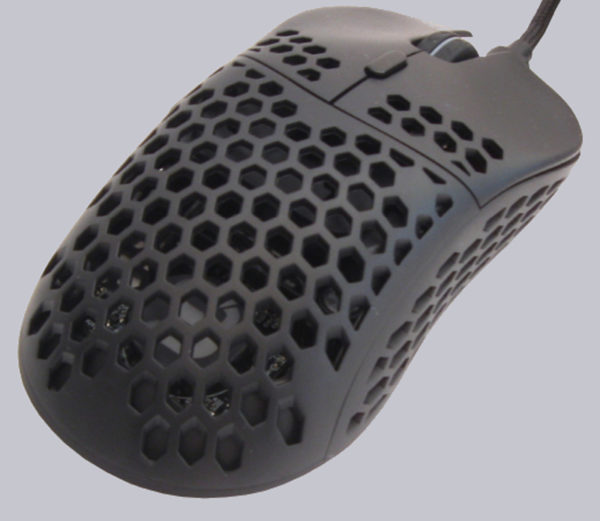 The eye-catching honeycomb structure serves the purpose of being able to perceive the illumination inside the mouse and contributes to reducing the overall weight. The openings are certainly accompanied by a certain amount of effort to have to clean the inside via air pressure if necessary, since dust and dirt penetrate unhindered. It is more recommended than ever not to eat meals with "spill potential" at the computer's location.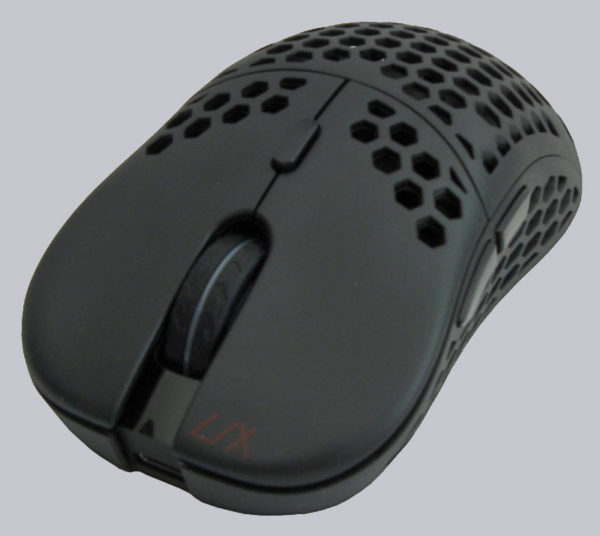 The mouse wheel is haptically convincing, since it has the grip and almost the look of a car tire. The many small bumps on it and the deepened line in the center give the fingers quite a few nuances to feel in a positive sense. Subjectively and in the hands of the author, the honeycomb structure also feels very interesting with the thumb. Ergonomically, however, the insufficient depression for the thumb falls somewhat behind the possible quality demands of a gamer. Even some inexpensive ISY mice feel better cut here. The mouse could also be a bit more voluminous for large hands; however, that is in the eye – or rather the hand – of the beholder.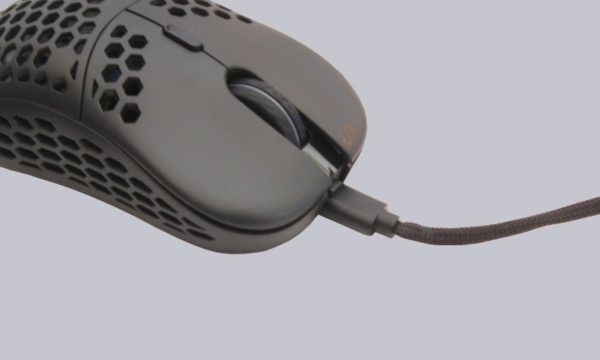 By the way, the USB cable for direct operation and charging measures a whopping 1.80 meters and has been encased in a soft jacket. A strain relief and a small magnetic core for interference suppression are found on the PC connection side. Besides the appealing haptic properties, the very high flexibility is especially convincing, which makes the cable operation at least as attractive as the wireless version.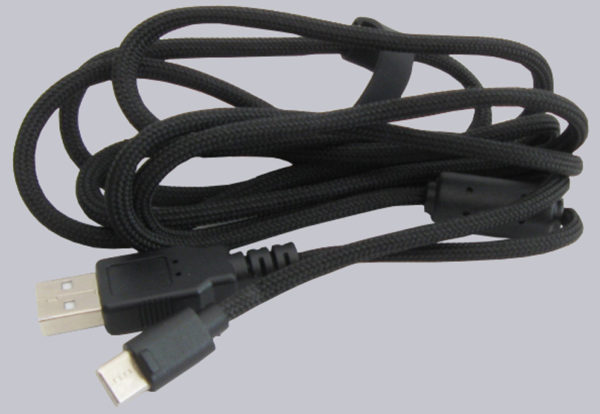 SilentiumPC SPC Gear SPG152 LIX Wireless Practical testing …