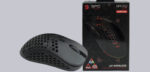 Result and general impression …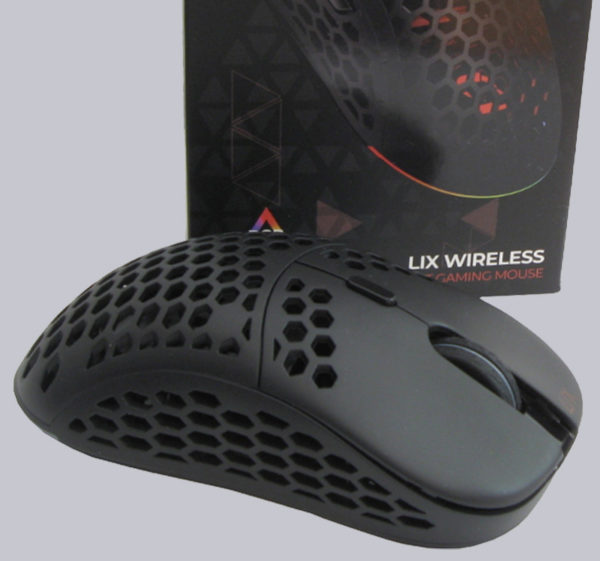 Even without a separate mouse pad, the SilentiumPC SPC Gear SPG152 LIX Wireless mouse can react jaggedly on smooth surfaces. A cheaper ISY mouse failed here, for example.
After a short search on the price comparison portals, you can find products like the Redragon Storm Pro or the Dream Machines DM6 Holey Duo, which are almost possible clones with the same ready-made sensor and only have one more configurable button for differentiation. However, we did not test these products ourselves and they are more or less on par with the LIX Wireless in terms of price. In addition, the SPC Gear LIX Wireless offers extremely durable 60M microswitches with the Kailh GM 4.0. If we disregard a few ergonomic details that affect the specific thumb of the tester's hand, the LIX Wireless can convince in practice.
The software setting options are also very extensive apart from the LED color selection and have a direct influence on the gaming experience. The battery status display integrated into the mouse wheel is very practical and the USB cable is very flexible and long. The skates are quite good for maneuvering on difficult surfaces; there are no concerns on mouse pads intended for this purpose anyway. Meanwhile, high count like 16000 DPI first seem as if they are owed to marketing. Such resolutions are relatively insignificant for usual use, and we cannot judge whether the battery will last long as announced in this short test. However, the built-in sensor is certainly designed for low consumption and the LEDs can be turned off at any time, which saves the battery. And even without a battery, USB operation still remains as an option, which is why no one tends to have to worry about the product's lifespan.
With the "right" manual setting and even some preset settings, the mouse doesn't feel spongy or sluggish. It just takes some trial and error to find the optimum for DPI, Debounce, and LOD. With debounce, however, it's questionable whether 1 ms more or less creates a noticeable difference. Since it is simply good to play with this mouse, the allocation to the target group fits.
Based on the experience gained, the LIX Wireless does not deserve an award for innovation, but it has been designed perfectly appropriately for the price to allow the gamer the necessary flexibility in settings. The gamer can then make his or her own luck on the solware level if the default settings don't suit him or her. Even in terms of office PC work, some options can be useful. The bland aftertaste of a surface that is quite difficult to clean does not change the principle fairness of the overall package.
With a little luck you can win a SilentiumPC SPC Gear LIX Wireless here!
Discuss in our forum and share experiences about the SPC Gear LIX Wireless …
Here you can order the SilentiumPC SPC Gear LIX Wireless at a reasonable price.
Read on in the hardware test area with several hardware reviews …