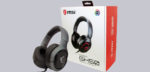 Today on OCinside.de we present the MSI gaming headset Immerse GH50, which is supposed to have virtual 7.1 surround sound and a vibration system according to the manufacturer, in order to spice up the conventional sound experience. Furthermore, the RGB Mystic Light feature adds an external nuance that can be seen as an upgrade or unnecessary extra, depending on personal preference. The following pages will show whether the headset is also convincing in music playback and in the spatial representation of a competitive gaming world.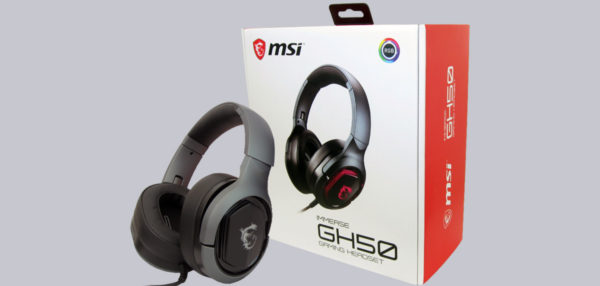 Thanks for the support …
Thanks for the support to MartinK and the manufacturer MSI.
The Immerse GH50 is at review date priced at just approx. 50 Euro (09/2022).
Here you can order the MSI Immerse GH50 gaming headset.
The delivery of the Immerse GH50 …
The individual packaging already provides some interesting information about the product's features, but no microphone can be seen at first glance. Furthermore, the red illumination on the side of the headset is completely different from our pictures. Did MSI make a mistake in the selection of the photo?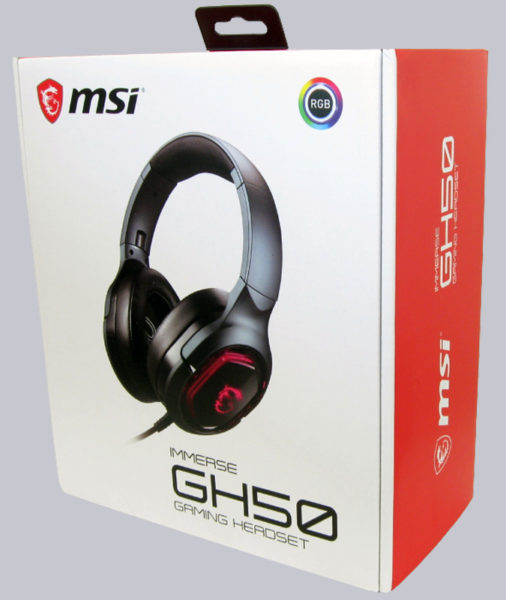 Not at all! The microphone can be plugged in via a small jack plug if required and the illumination changes according to the RGB color spectrum by default in a permanent and very fluid color transition. A more detailed description of this will follow in due course.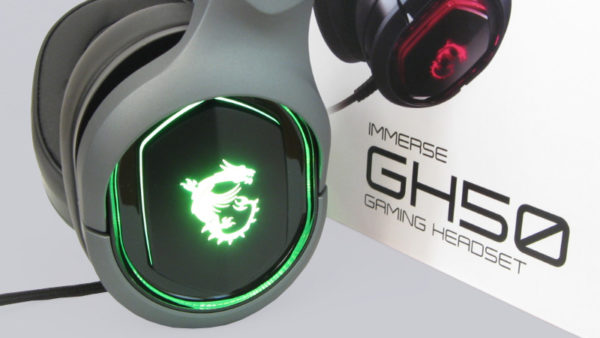 This is included in the delivery package …
First of all, opening the box reveals an obviously quite environmentally friendly stowed headset. Furthermore, you can see how the smooth sides of the earcups have each been equipped with a protective film. Often, a small protective mat is placed on top of the headphones to protect them during transport. That is not the case here.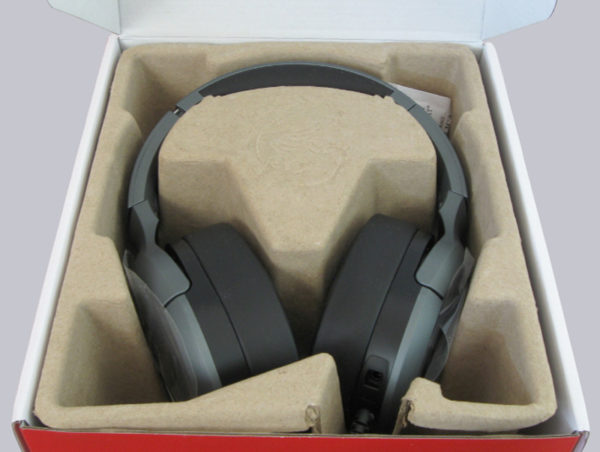 Only with a secure grip in the lower area of the box can the headset-mounted cable with volume control and additional adjustment options be found. A plug-in microphone, user manual and carrying bag are found in a separate plastic bag.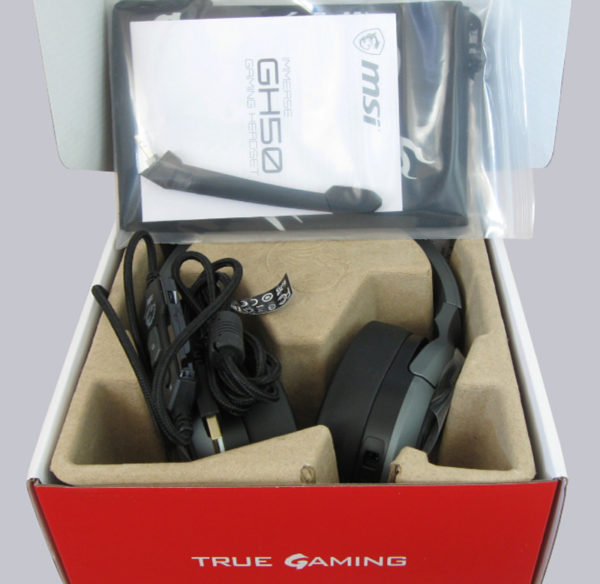 The chosen dragon motif should not be an unfamiliar sight for MSI connoisseurs. Besides the headset, it also characterizes the somewhat "thin-skinned", because unpadded carrying bag, which can protect the headset from dust and dirt, but not noticeably from shocks. Possibly the symbolic creature is supposed to invite associations with a strong sound and the product's "indestructibility". However, we do not want to overinterpret this point.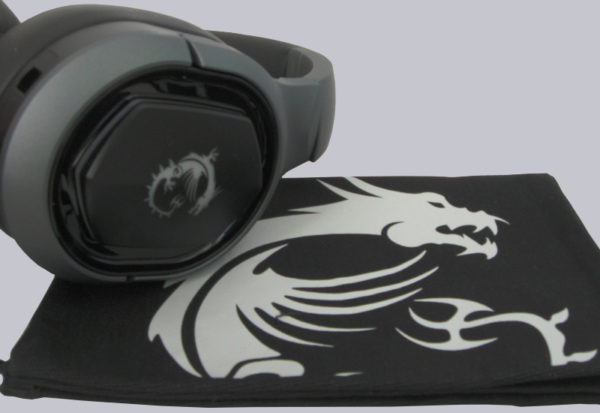 For the sake of completeness, it should be noted that the headset's flexible design allows it to be folded for transport. This is the only way it fits into the intended travel bag, whereby the non-detachable cable tangle is somewhat impractical in handling. In return, the folding and unfolding mechanism shines with an acoustic confirmation when the movable part locks into its final position.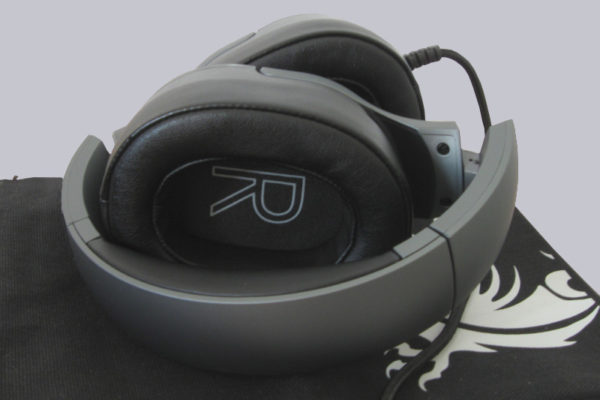 MSI Immerse GH5 gaming headset technical specifications …