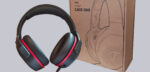 Layout, design and features …
Thanks to the moderate weight of 280 g, nothing stands in the way of wearing the headset for a longer time, which is further supported by the comfortable headband. Only the contact pressure is quite high and the earpads literally "suck" to the left and right of the wearer's ear cups. This is mainly to avoid losing bass pressure in the closed construction of the earphones. In addition, there are fewer disturbing noise influences from the outside, which is certainly an advantage in decisive ranking games. It was definitely possible to still perceive the essential sound of each respective gaming world even with the washing machine turned on in acoustic range. In terms of design, the combination of angular and rounded elements is pleasing. The earphones are angular around the brand logo and the holders of the same. The supposed perforation on both sides turned out to be small indentations and these are solely for aesthetic reasons; thus, the headset does not have an open design with a permeability behind both drivers. This can be a bit confusing when looking at the photos in web stores if necessary.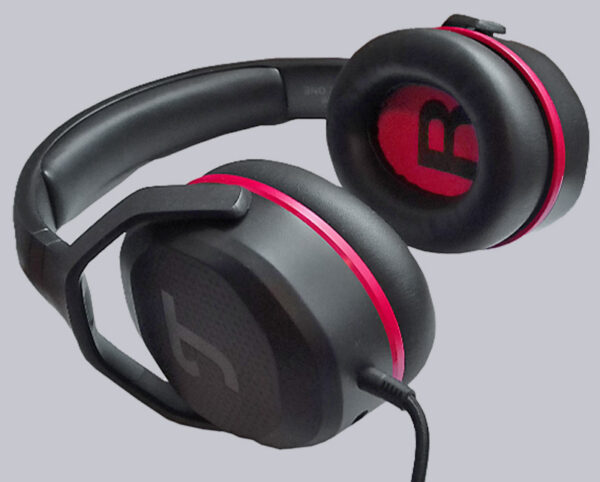 For orientation, there is an "R" and "L" on both sides so that no one puts the headset on incorrectly. The interiors of the earphones and the distinctive "rings" around the earpads represent the red elements of the headset. A Teufel brand logo, in turn, is emblazoned on the somewhat inconspicuous headband. Certainly, it is neither a unique piece of technology in terms of looks, nor in terms of comfort, but the product looks overall well thought-out and sturdily manufactured on the outside. The somewhat angular sides in particular stand out nicely from the rest of the design. Finally, the prongs on the Devil's fork aren't round either, but the corresponding stick is. The devil is truly in the details here!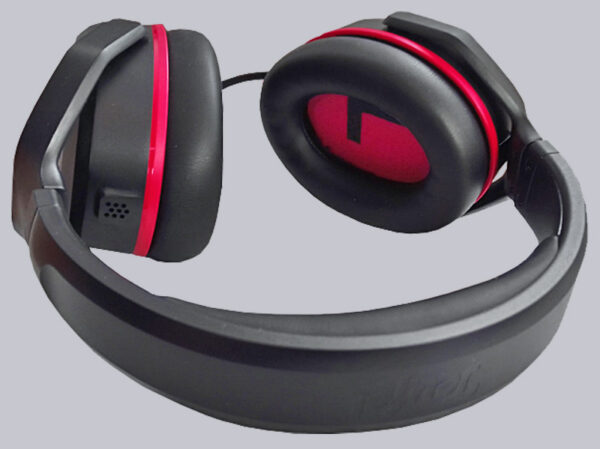 The cable, which is surrounded by a very tight and high-quality sleeve, is unfortunately not modular and has a control element. The volume can be adjusted via a red slider. The microphone can also be muted here. There is a strain relief at both ends of the cable, which is why there is no reason to criticize the workmanship.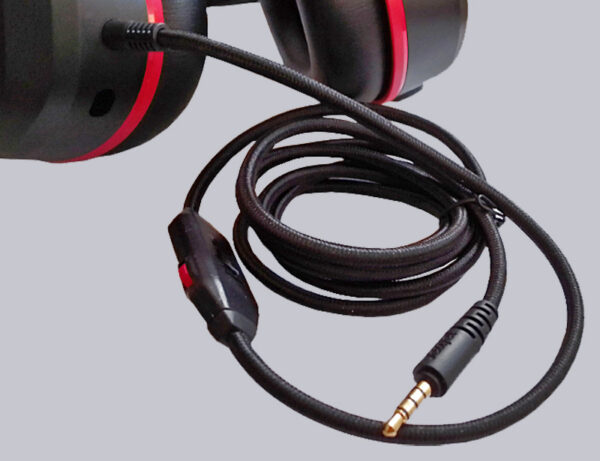 Teufel Cage One Practical testing …