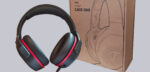 Result and general impression …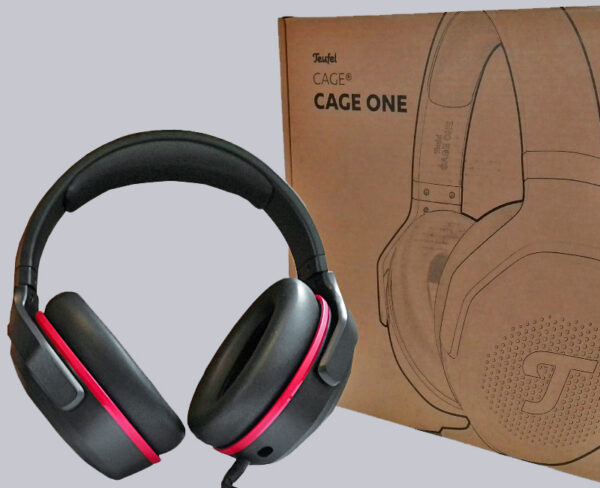 The Cage One headset from Teufel certainly doesn't wear a halo when it comes to perfecting all of the product's features, but for a double-digit amount of money, it offers solid comfort.
Since no one has to make a pact with the devil here from a price perspective, even the one-sided focus on the mid and upper bass range is bearable. This does lead to bleeding into the lower mids of the acoustic frequency spectrum, but also to the announced kick bass. With this tonal balance, the headset delivers a comprehensible sound image related to some genres with superficial bass and instrumental minimalism. As soon as music gets more complex and deeper male voices are added, the booming bass overpowers many details that can be guessed at in the background. In games, on the other hand, the localization of sound sources was possible and at most moderately diffuse due to the saturated bass with its perceptible resonances.
Equipped with a tight sleeve and the necessary strain relief, the approximately one and a half meter long connection cable convinced us. However, the cable cannot be removed.
The adjustability and modularity of the microphone, on the other hand, is a feature that we missed on the MSI Immerse GH50, at least in parts. In addition, the second windscreen for the microphone is a nice addition to the scope of delivery. The microphone picks up the voice in the broadest sense as it is.
Earpads can be purchased separately if needed and contribute to the longevity of the product when available. Last but not least, the exterior design of the Cage One has some nice edges and curves. There are other models that look much more bizarre on the head, especially since the predominantly black surfaces with red accents have undoubtedly been implemented handsomely.
All in all, the Teufel Cage One is a solid gaming headset with a good price-performance ratio.
Discuss in our forum and share experiences about the Teufel Cage One …
Here you can order the Teufel Cage One Headset.
Read on in the hardware test area with several hardware reviews …