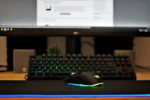 Layout, design and features …
In order not to miss any detail, we have of course again created a 360° view.

The Thermaltake Argent M5 RGB Gaming Mouse is completely black. Only the aluminum mouse wheel and the milky Thermaltake logo are optical accents.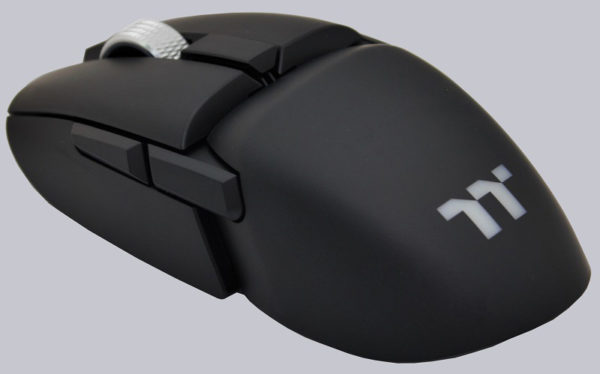 The mousewheel has a fine groove milling, so that a good grip is guaranteed. In contrast to the typical plastic or rubberized mouse wheels, wear and tear will probably be very limited here. From the front, we can also see the completely symmetrical design of the mouse, so it is absolutely equally suitable for left- and right-handers.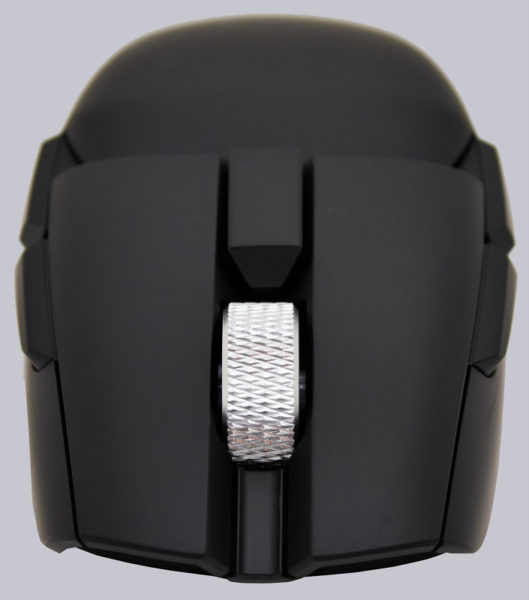 At the bottom are the two large glide pads and we can see the wrap-around milky edge that will later delight us with pretty lighting along with the mouse wheel and Thermaltake logo.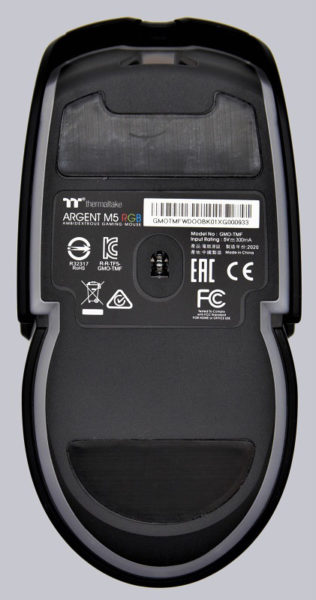 Thermaltake Argent M5 RGB Software …