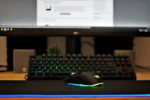 Thermaltake iTake Software …
The iTake software, which allows us to customize the Argent M5 RGB Gaming Mouse to our needs, comes along very clearly. Basically, we have the option to save our settings in 6 profiles. Each profile always includes all options from the 4 submenus: On the first page, we can assign all 8 buttons according to our requirements …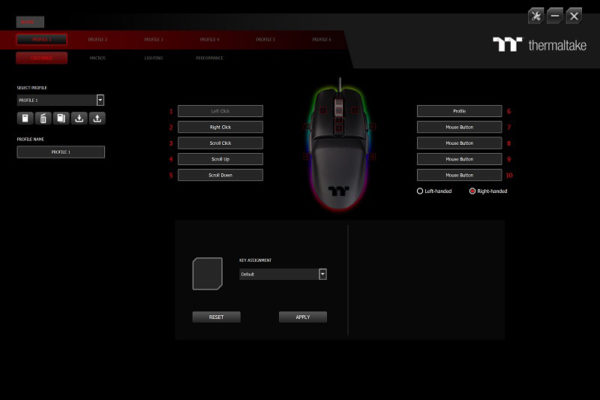 … create and assign your own macros on the second page.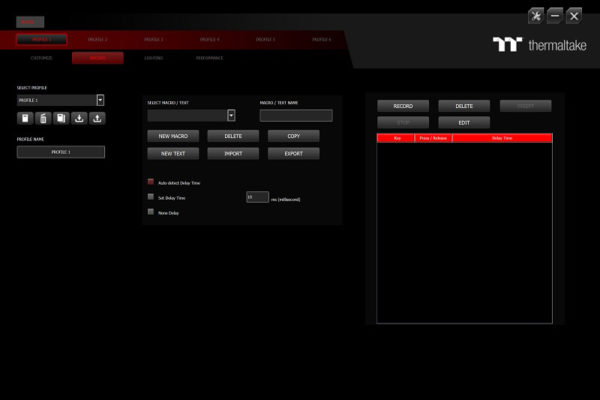 We set the lighting on page 3. Here we have the possibility to configure all 3 zones (mouse wheel, logo and bottom) individually or together. Since the lighting is also part of the profile, we could also configure e.g. a separate lighting for shooter, one for building strategy, etc., depending on our wishes.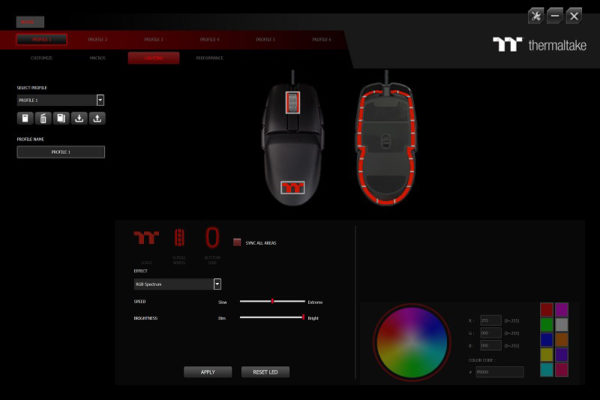 In the last menu item, we can then set the speed/sampling rate of the sensors and buttons. Shooter fans in particular will get their money's worth here.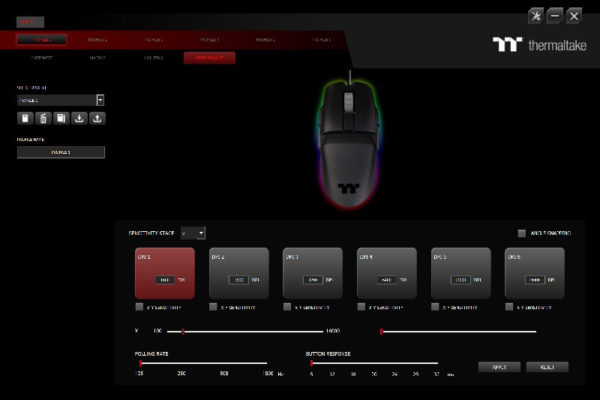 The last menu item? Wait … there is still the settings menu of the iTake software itself. Here we can, if corresponding components are available, also still enable the connection with Razer Chroma and Amazon Alexa. It is still a
annoyance that not every manufacturer is compatible with every other, so that the joint control of different RGB components is not always easy, but this is at least a very commendable step in the right direction.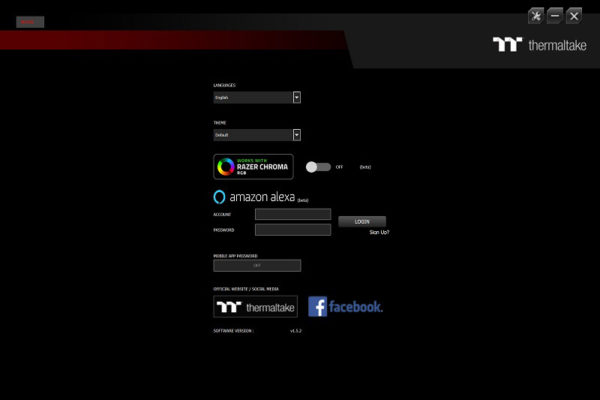 Of course, if you prefer to stay in the Thermaltake "universe", you are on the safe side in terms of RGB compatibility.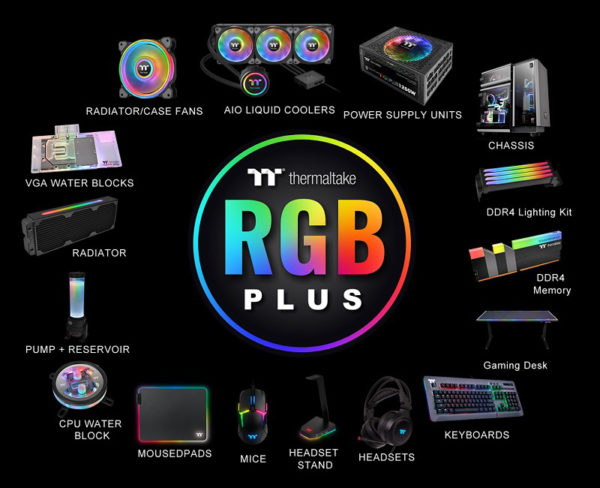 Thermaltake Argent M5 RGB practical testing …