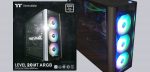 Construction, design and features from the exterior…
The case is black with silver/anthracite colored trims on the front. In the front there is one of the two panes of 4mm tempered glass and behind it the three ARGB fans, which can be seen through the glass. A 5.25″ drive slot is not available.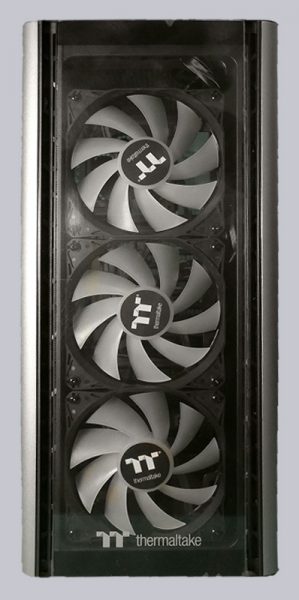 On the left side is the second of the 4mm glass panes in the form of the complete side wall. This is protected on delivery from both sides with adhesive film and offers a full view into the housing interior, just the right condition for modding affine pc-builder. The side wall is fastened by hooking in the front strip and 2 screws on the back.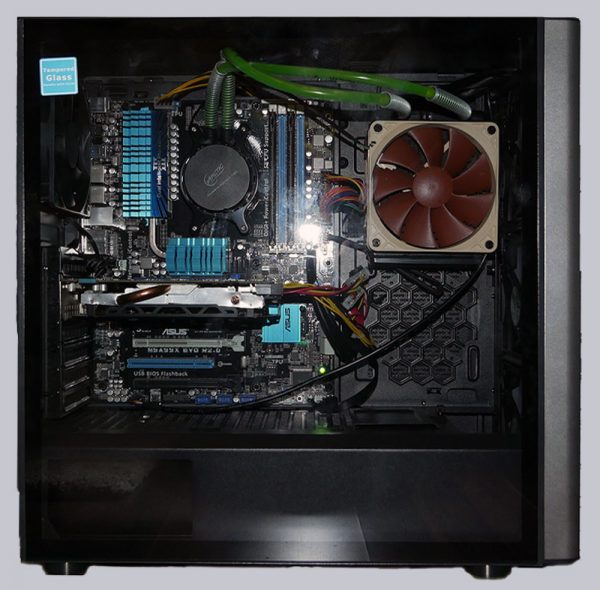 The right side panel is closed in the classic way and fastened with two screws to the back of the case. A clear highlight here is the ventilation opening in the front half of the side panel. From the inside it is equipped with a dust filter and thus offers an outlet for the two 120mm fan slots next to the motherboard.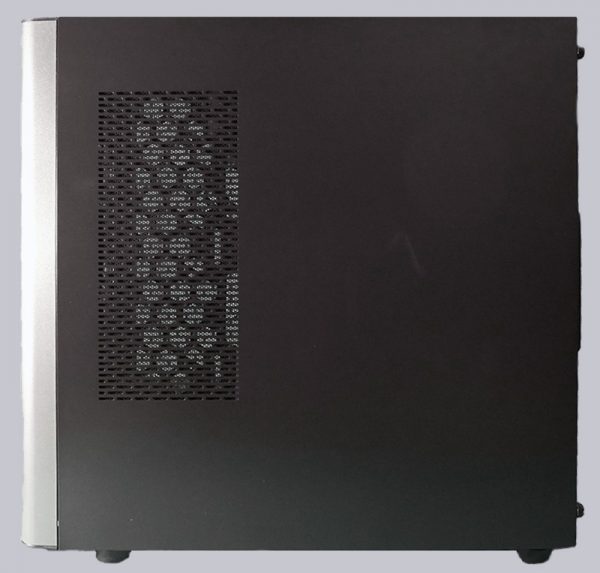 The I/O panel with the power button, reset button, headset sockets, two USB 3.0 ports and the fan light control button is located at the front of the top.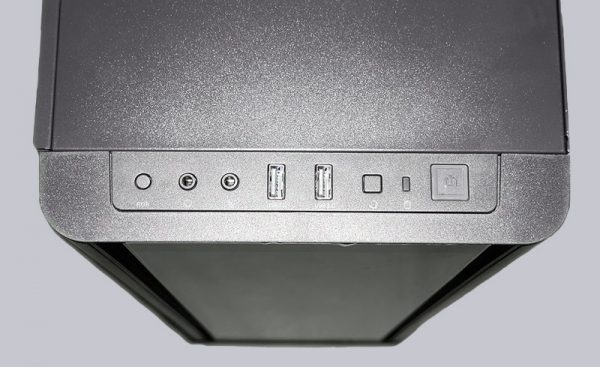 In the further course to the rear there is an opening for ventilation, which is secured with a magnetic dust filter. Here two 120mm or one 140mm fans can be mounted. Unfortunately there is not enough space for a radiator, because it hits the CPU cooling.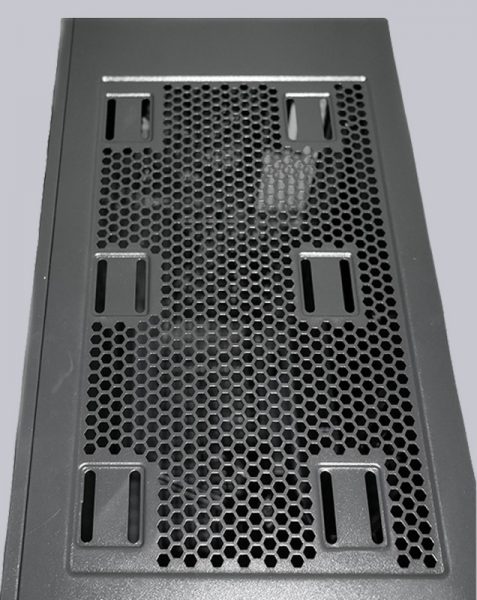 Dust filters are provided at all important points. The filter on the power supply unit is pushed classically into its holder.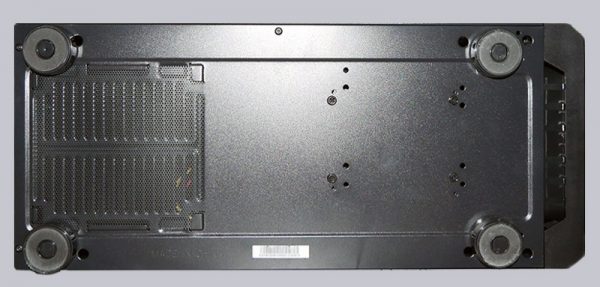 The filter on the upper side is mounted from the outside …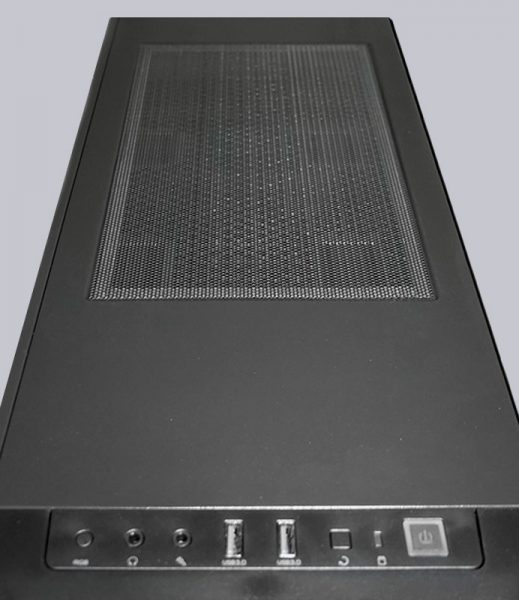 … and the dust filter of the right wall was attached from the inside, both can be very easily removed, cleaned and reattached thanks to the magnets.
The back is classic: A simple black 120mm fan is already installed here.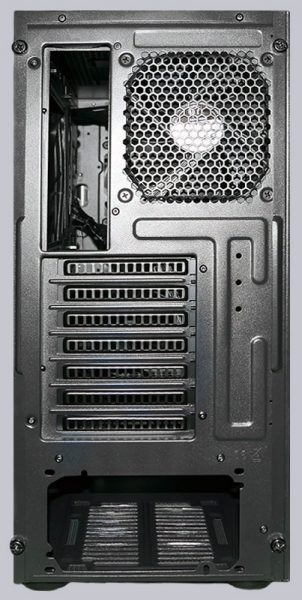 The PCI bezels underneath are securely screwed together and can be opened and closed quickly.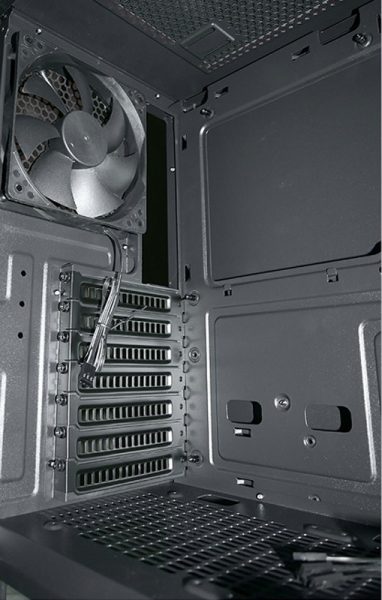 All recesses for fans are provided with long mounting slots and thus allow flexible mounting of the fans. For radiators, the case offers a total of three mounting options: 1x 360mm in the front, 1x 120mm on the rear and 1x 240 next to the motherboard.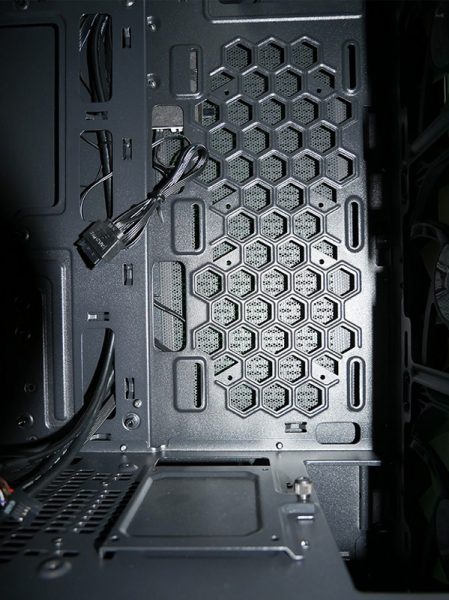 Now that we have dealt with most of the criteria from the outside, we come to the inner structure of the Thermaltake Level 20 MT ARGB.
Thermaltake Level 20 MT ARGB Construction, design and features from inside…