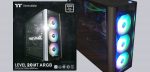 Result and general impression …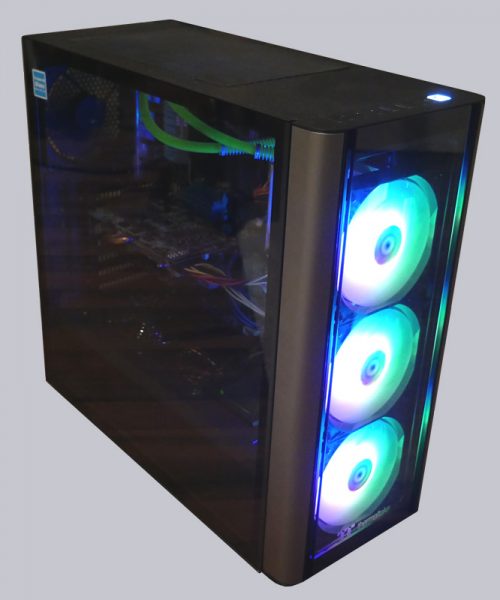 The Thermaltake Level 20 MT ARGB is a successful midi case with enough space for all necessary components and modding features!
Especially the large glass side panel and the pre-installed ARGB fans behind the glass front are worth mentioning, as they are a real feast for the eyes. It should also be praised that the pre-installed fans not only look very good, but are also quite quiet with 27 dB at 1000 rpm and hardly audible due to the mounting behind the glass front.
Because this Thermaltake Level 20 MT ARGB is built in a two chamber system, a very nice and clean construction of the system can be realized, which of course enhances the optic of the system even more.
There are only a few points of criticism regarding the layout of the case's interior, as Thermaltake can still optimize something at this point. But here, too, there are only two points of criticism: Firstly, the space on the back is very small, which makes cable routing more difficult, and secondly, the HDD cage is relatively centrally installed in the case. If the HDD cage had been placed differently, there would have been room for a second hard disk cage, which could possibly even be designed to be dismantled, in order to offer even more possibilities for individualization.
Thermaltake makes a clear statement with the SSD carriage placed in the middle of the main chamber. In times when the hard disk manufacturers don't shy away from illuminated cases and drive coolers for their products any more, you can set another highlight with the very conspicuously placed slide, which makes the appearance of the system unique.
All in all, the Thermaltake Level 20 MT ARGB Midi Tower is a very successful tower, which offers a lot of room for individualization and in which you can find room for all components – only 5.25″ drives are left behind.
With this great overall result, the Thermaltake Level 20 MT ARGB case receives our OCinside.de Purchase Tip Award 02/2019.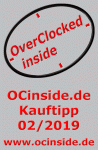 Discuss in our forum and share experiences about the Thermaltake Level 20 MT …
Here you can order the Thermaltake Level 20 MT ARGB at a reasonable price.
Read on in the hardware test area with several hardware reviews …