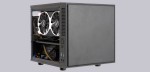 Thermaltake released a new version of its case Core V1 now called Suppressor F1. This is a roomy mini-ITX cube. The front has been reworked completely, the dust-collecting mesh front with its big eye-catching logo has been replaced with a simple matt plastic front.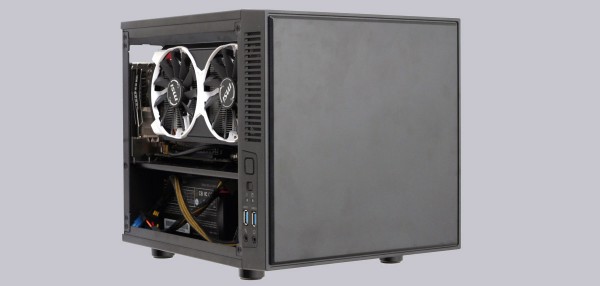 Thanks for the support …
Many thanks for the support of Hipp0campus and the manufacturer Thermaltake.
The Thermaltake Suppressor F1 case is at review date being sold for about 59 Euro.
Here you can buy the Thermaltake Suppressor F1 case.
The delivery of the Thermaltake Suppressor F1 …
Most cases are being shipped in their own box, therefore you don't have to expect any advanced design on it. Thermaltake did decide in the same way and ships the Suppressor F1 in an eco-friendly brown box. You still find an illustration of the case and the key features printed on.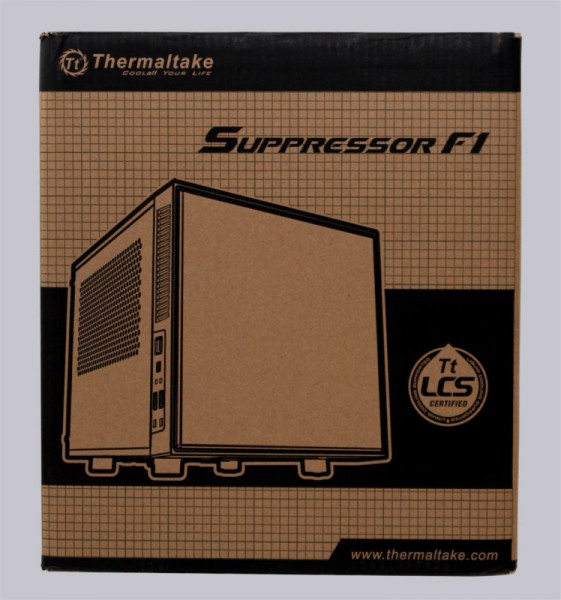 Beside the box you find a manual, some screws, rubber isolators for HDDs and zip ties. So no surprises on that part.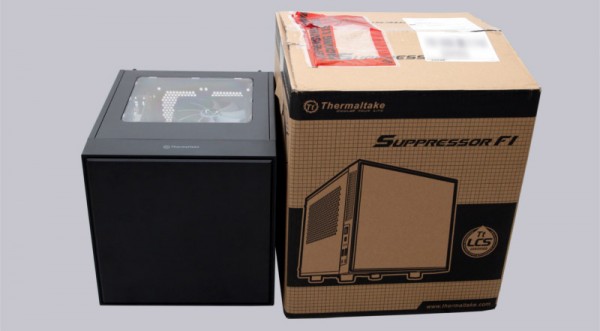 Thermaltake Suppressor F1 technical data …