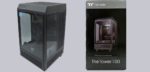 Result and general impression …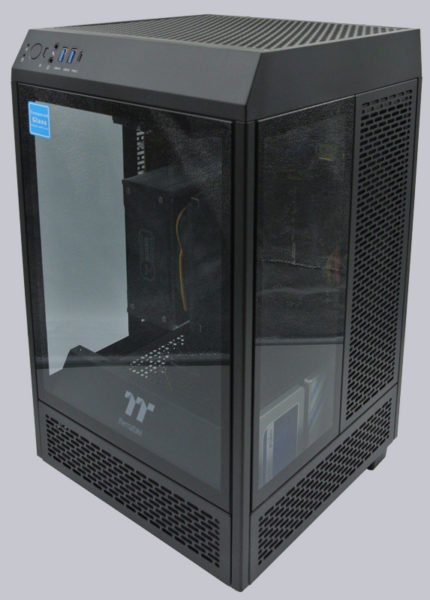 With a price of around 100 Euro, the Thermaltake Tower 100 case is in the mid-price segment.
Assembly is easy after a look at the manual, as is cleaning the dust filters, of which there are fortunately plenty.
All in all, it's a solid case for a fair price in good quality. The case definitely has very high visual potential, but it is not fully exploited. While the lack of fan control is easy to get over, it is a pity that there is no LED lighting pre-installed. This would have been desirable in this price range. Instead, you either have to rely on actively illuminated components or you can of course place a few LED strips in the case yourself.
If you are looking for something new away from the mainstream cases, you will definitely find a very cool case here. As you can see in our review, the case convinces with a high-quality manufacturing and an enormous amount of space for an ITX case. If you feel like it, you can also turn the case into an eye-catcher with indirect lighting by adding a few LED strips.
All in all, Thermaltake's The Tower 100 is definitely recommendable and thus receives the buy recommendation via our OCinside.de Purchase Tip Award 03/2021.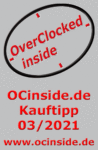 Discuss in our forum and share experiences about the Tower 100 …
Here you can order the Thermaltake The Tower 100 at a reasonable price.
Read on in the hardware test area with several hardware reviews …