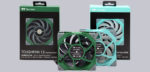 Result and general impression …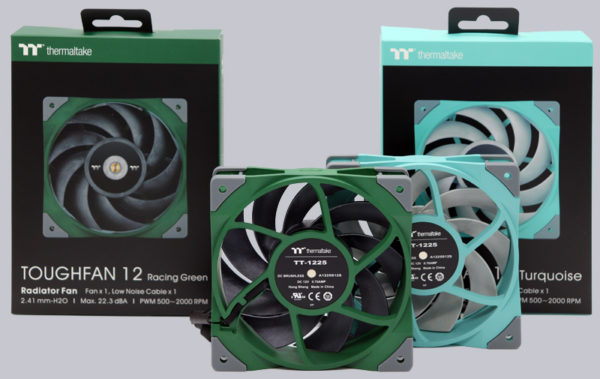 Thermaltake shows with their latest Thermaltake ToughFan 12 Racing Green and Thermaltake ToughFan 12 Turquoise fans how to combine high cooling performance with low noise and now even brings color into the case even without RGB LEDs!
We were particularly impressed by the very low noise of the Thermaltake ToughFan series in the test, which even clearly undercut proven top fans from other well-known manufacturers with similarly good cooling performance. In addition, the included accessories are impressive, because both short screws for mounting in the case, as well as four long screws for mounting on a radiator and also a low-noise adapter cable are included.
A very special highlight are of course the new colors in green and turquoise, with which Thermaltake can secure a unique feature.
The Thermaltake ToughFan 12 fans in Turquoise and Racing Green are not quite inexpensive, but highly recommended in all other respects and thus receive our OCinside.de Purchase Tip Award!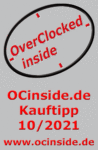 Discuss in our forum and share experiences about the die ToughFan 12 Fans …
Here you can order the Thermaltake ToughFan 12 at a reasonable price.
Read on in the hardware test area with several hardware reviews …