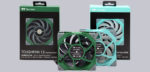 Installation …
The installation of the fans is very simple. The Thermaltake ToughFan 12 Racing Green and Turquoise can be mounted either with the four short, self-tapping screws in the case or via the four long screws on a radiator. A total of eight screws are included in each case.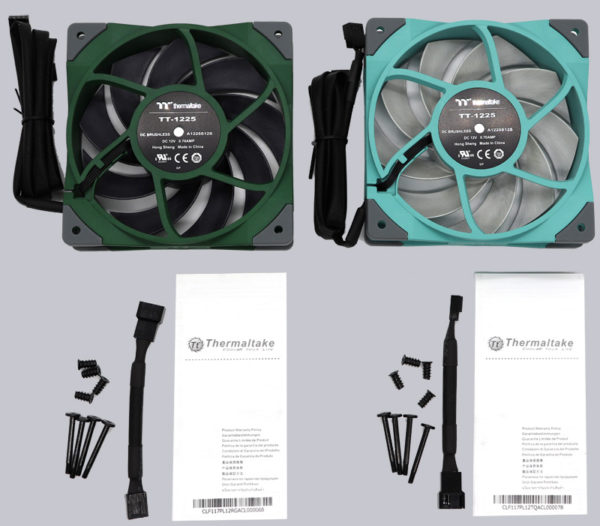 Since we didn't have a small 240 water cooler radiator on hand just now, we also mounted the Thermaltake ToughFan 12 fan on the recently tested Arctic Freezer 34 eSports CPU cooler for testing, among other things …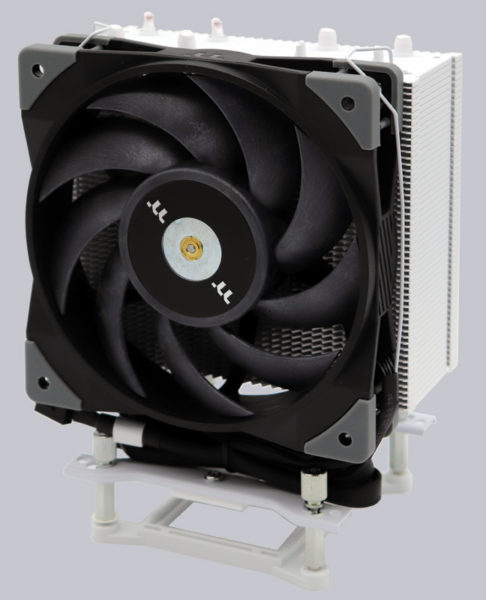 … and could not find any difficulties when mounting them in a case. By the way, the technical data of the three fans are identical and yield identical test results.
Thermaltake ToughFan 12 Racing Green and Turquoise Setup and test results …