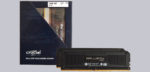 Today on OCinside.de we are testing the extremely fast DDR4-4400 Ballistix Max RAM modules, of which we recently tested the Crucial Ballistix Max RGB RAM. These bring along a low latency of 19-19-19-46 in addition to the speed that is far above the DDR4 specifications. We will show whether additional performance can be achieved in the following review.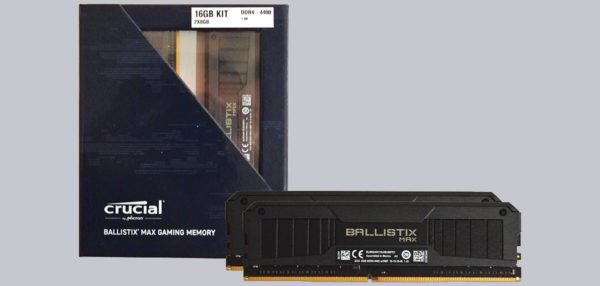 Thanks for the support …
Thanks for the support to Itchi and Crucial.
2x Ballistix Max 8 GB 288-pin DIMM DDR4-4400 BLM2K8G44C19U4B modules were tested and the entire kit is at review date priced at a total of approximately 189 Euro.
Here you can order the Ballistix Max 4440 DDR4 RAM.
The delivery of the two 8192MB PC4-35200 modules …
Crucial delivers the Ballistix Max 4400 modules in a high-quality box. A small window is integrated into the box, so you can take a look at the high-performance RAM before unpacking. The basic specifications can be seen on a sticker in the upper right corner.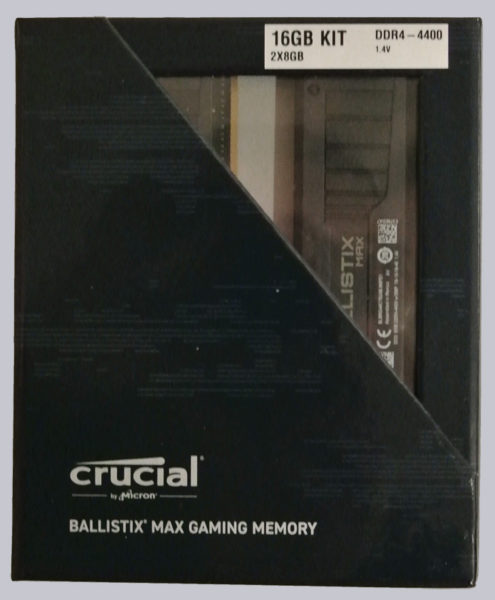 After opening the box like a book, we see the two modules in all their glory. On the left side of the box we find two hashtags to social media platforms instead of the often usual 3D barcodes to the manufacturer's site.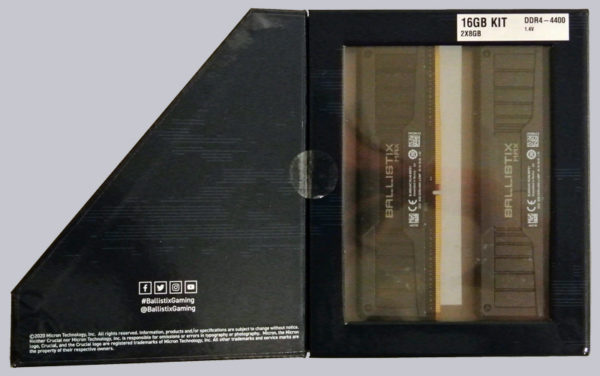 There is actually not much to discover on the back of the box, except for the link to the manufacturer's support page. Only the hint of a high performance and the compatibility with AMD and Intel.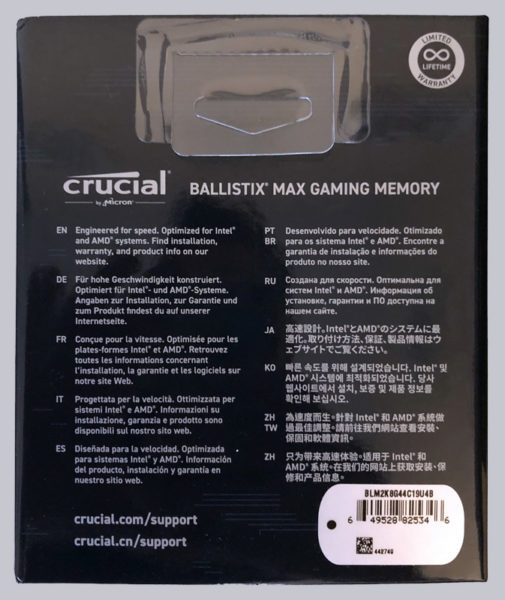 Before we now look at the modules in detail, we come to the technical data.
Crucial Ballistix Max 16GB DDR4 Kit 2x 8GB DDR4-4400 technical specifications …