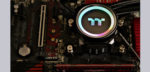 Lighting …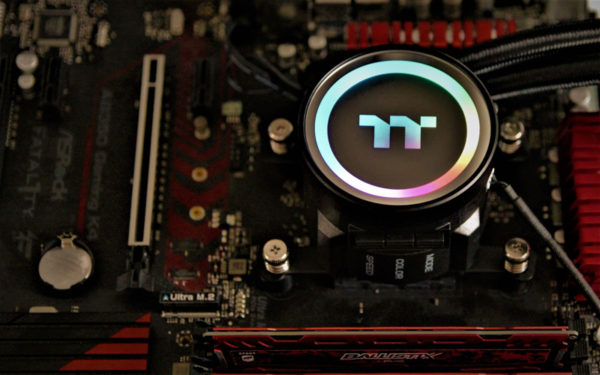 The Thermaltake Toughliquid 360 ARGB knows how to please with a lot of interesting effects despite its rather simple controller. As always, we have published a video on our OCinside YouTube channel.
Note: Please allow our cookies first to see this content!
However, the cooler can also be easily connected to external ARGB controllers via the separate port. By the way, the Thermaltake logo can be rotated, so you can always position it the way you like it, depending on the mounting situation.
Now we come to our Toughliquid 360 ARGB overall result.
Thermaltake Toughliquid 360 ARGB Result and general impression …