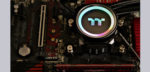 Large radiator surface and a different ARGB control! Today we are testing the new 360mm AIO water cooling system from Thermaltake. The Toughliquid 360 ARGB Sync combines the ToughFan fans already tested by us with a chic ARGB lighting and a large radiator. We are excited and take a closer look at the AIO on OCinside.de in the following review. In addition, there are again new videos of the RGB effects on our OCinside YouTube channel and a video of the fan sound in the review.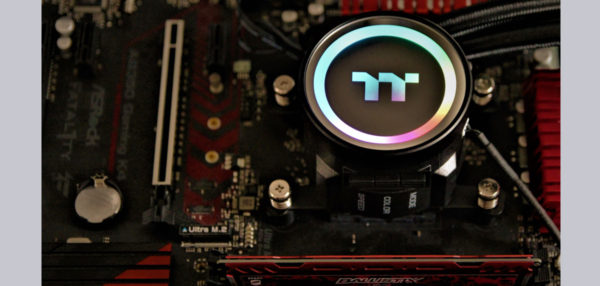 Thanks for the support …
Thanks for the support to Henro and the manufacturer Thermaltake.
The Thermaltake Toughliquid 360 ARGB currently has a price of approx. 170 Euro (09/2021).
Here you can order the Thermaltake Toughliquid 360 ARGB Watercooling.
The delivery of the Toughliquid 360 ARGB Sync …
The Thermaltake Toughliquid 360 ARGB water cooler comes in a now usual Thermaltake-style box. In times where everything has to be (A)RGB illuminated, it is noticeable that only the CPU cooler is illuminated.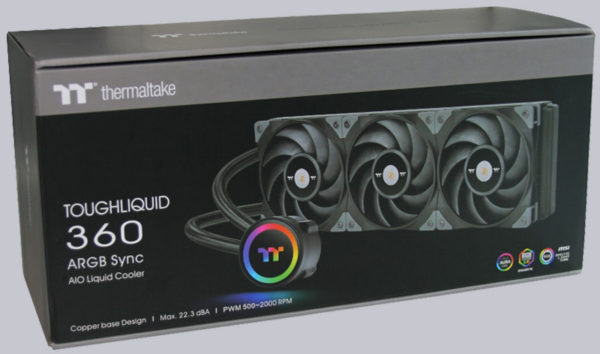 But of course, lighting isn't everything and Thermaltake presents some interesting features on the back, such as the ARGB control integrated in the cooler … and a comparison against the Intel Boxed cooler which the 360mm water cooling naturally wins easily. In our test, however, we will still find out how it looks with opponents at eye level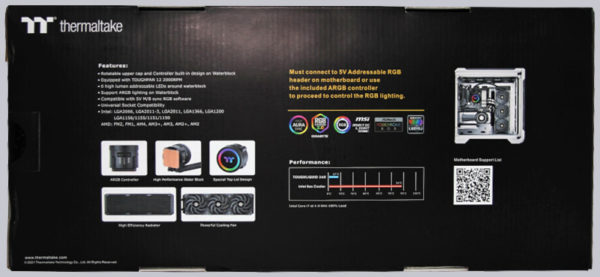 Schauen wir uns an, was uns im Karton erwartet …
This is included in the delivery package …
Inside the box, we first find the printed quick-start guide. Below that, we find all the other components of the water cooling system securely packed and clearly arranged.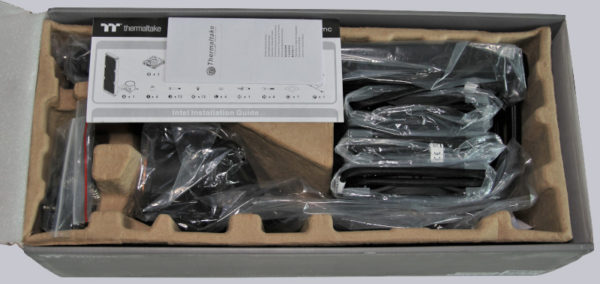 The accessories are as always very extensive and leave nothing to be desired!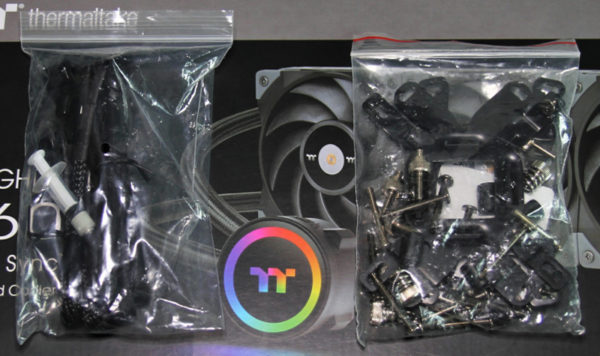 Let's take a look at the technical data on the next page.
Thermaltake Toughliquid 360 ARGB technical specifications …