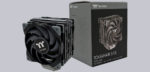 Slim tower cooler with two 120 fans and thermal compound dispensing tool! Today, we at OCinside.de take a look at the compact Toughair 510 tower cooler from Thermaltake. Whether it can convince and which features it offers, we will show in the following review.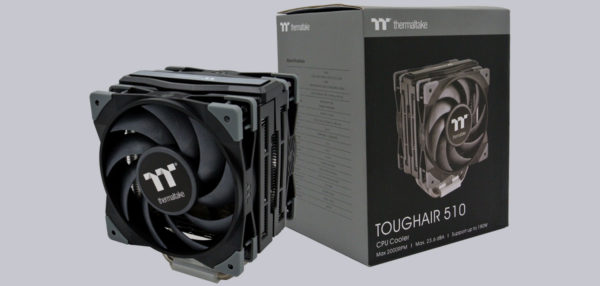 Thanks for the support …
Thanks for the support to Itchi and the manufacturer Thermaltake.
The Thermaltake Toughair 510 currently has a price of approx. 59 Euro (08/2021).

Here you can order the Thermaltake Toughair 510.
The delivery of the Thermaltake Toughair 510 …
Thermaltake delivers the Toughair 510 in a decent cardboard box. We can see the most important key data at the bottom, including a low noise level and a heat dissipation of 180W.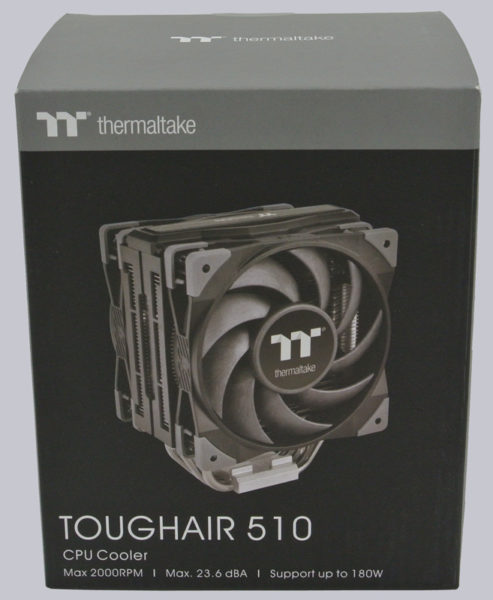 Turned a bit to the left, we can also already see the most important technical data.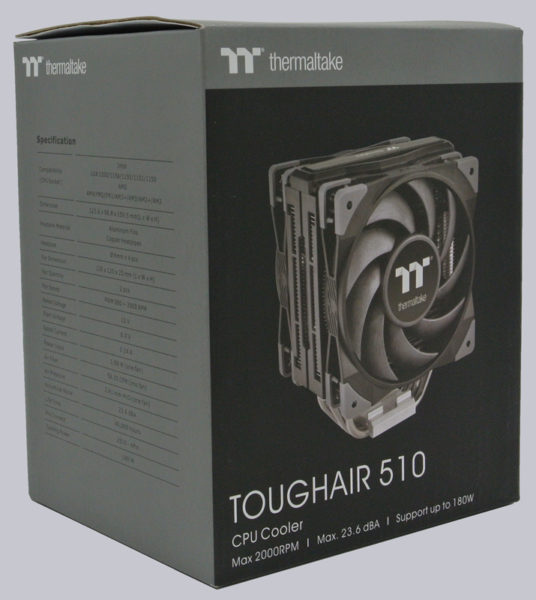 Some more features are shown on the back.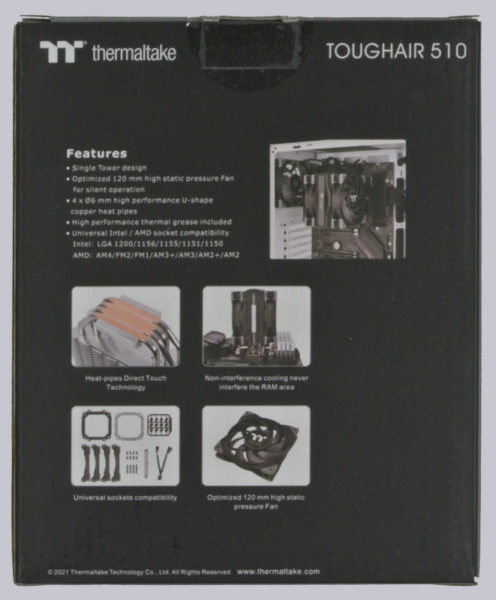 As usual from Thermaltake, the cooler including accessories is carefully packed.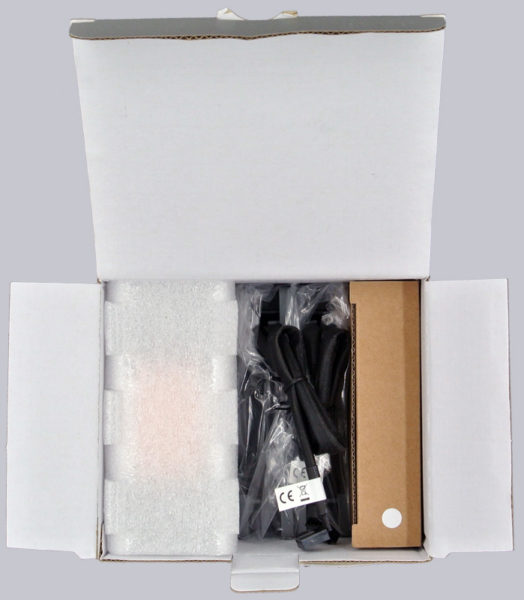 First of all, let's take a look at the user manual. As we can see, the cooler is suitable for all common AMD and Intel sockets. The manual is self-explanatory and clearly laid out.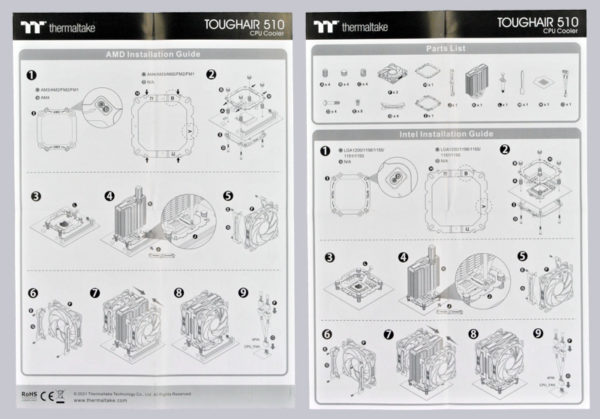 In addition, the packaging still includes the warranty conditions, a note …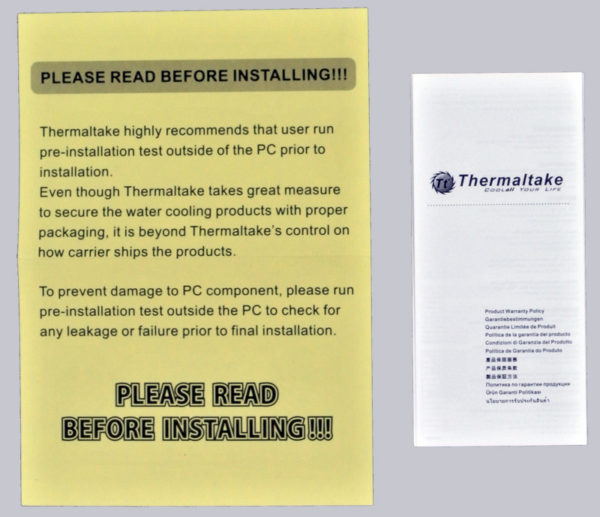 … and the mounting material enclosed.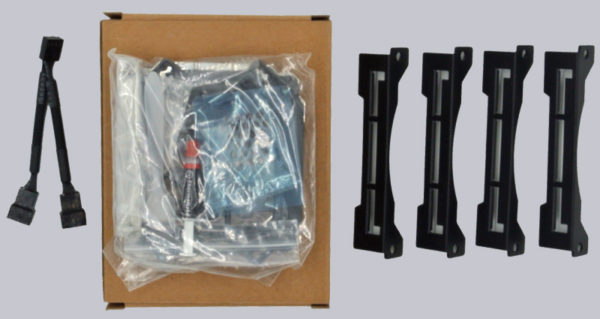 Before we get down to the nitty-gritty, let's take a look at The technical data …