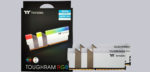 Today we are testing on OCinside.de the new Thermaltake Toughram RGB Memory White DDR4-3200 Dualchannel Kit with an AMD Ryzen 5 5600X CPU. Of course we have done RAM overclocking again and with such an eye-catching memory kit we have also created an awesome video with some RGB effects!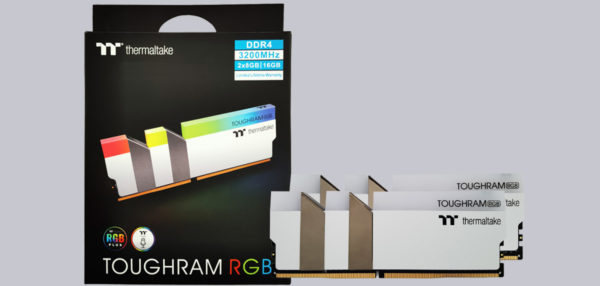 Thanks for the support …
Thanks for the support to Berserkus and the manufacturer Thermaltake.
2x Thermaltake Toughram RGB 8GB 288-pin DIMM DDR4-3200 R022D408GX2-3200C16A modules from the kit of the same name were tested. The kit is currently available for about 110 Euro (06/2021).
Here you can order the Thermaltake Toughram RGB RAM.
The delivery of the Thermaltake Toughram RGB White Module …
Thermaltake delivers the memory bars in a high-quality looking, black printed cardboard box, on which the one bar as well as the compatibility with the various RGB programs can be seen.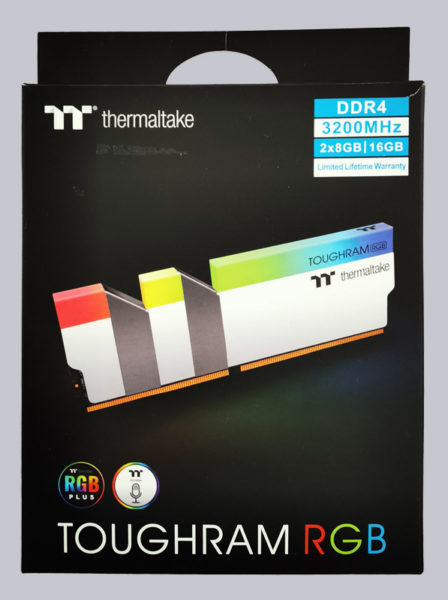 The back briefly lists the features, along with the full RGB software vendor compatibility list and the product and serial number. Inside the box is a blister pack that protects the contents against static electricity.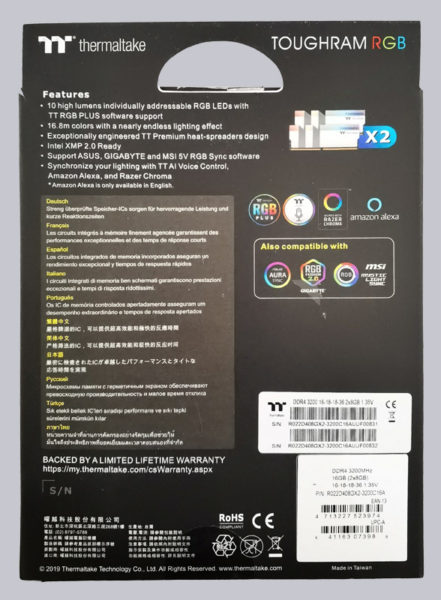 We will now continue with the technical data of the RAM modules.
Thermaltake Toughram RGB 2x 8GB DDR4-3200 technical specifications …