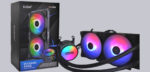 Today we are testing the new 240mm AIO watercooler from PCCooler, a newcomer that is rather unknown in our areas so far, who promises us interesting features and a fancy ARGB lighting. We take a closer look at the AIO in the following review on OCinside.de. In addition, we offer new videos of the RGB effects on our OCinside YouTube channel, as well as the pump noise and fan sound in the review. And with a little luck, you can win a PCCooler GI-CX240 ARGB AIO following this review!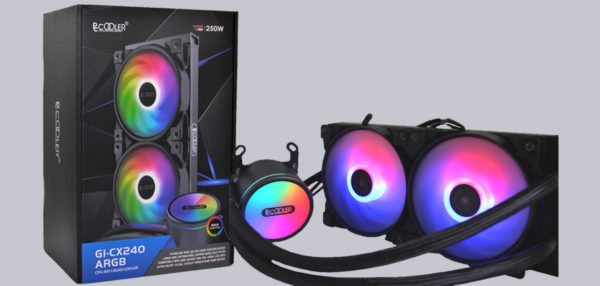 Thanks for the support …
Thanks for the support an Henro and the manufacturer PCCooler.
The PCCooler GI-CX240 ARGB has at review date a price of approx. 99 Euro (06/2021).
Here you can order the PCCooler GI-CX240 ARGB water cooling.
The delivery of the CI-GX240 ARGB …
The PCCooler GI-CX240 ARGB water cooler comes in a stylish black package. PCCooler has not overloaded the design, but skillfully puts the aRGB lighting in the scene.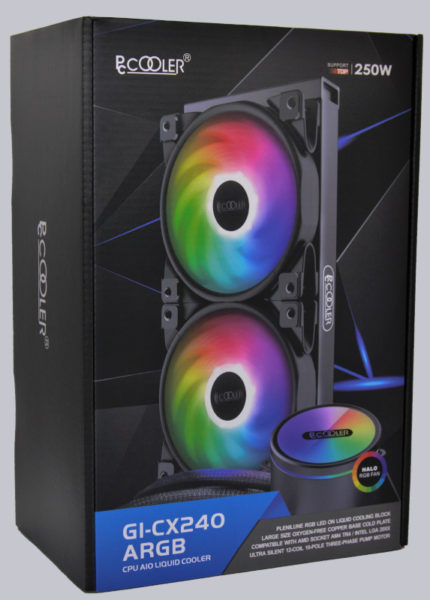 Let's see what awaits us in the box …
This is included in the delivery package …
Inside the box, we first find the printed quick start guide.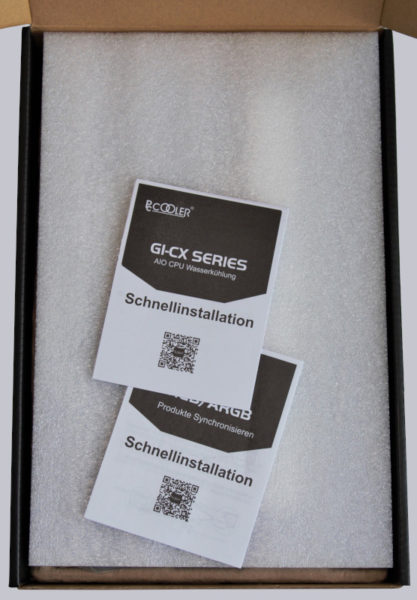 Below that, we find all the other components of the water cooling system securely packed and clearly arranged.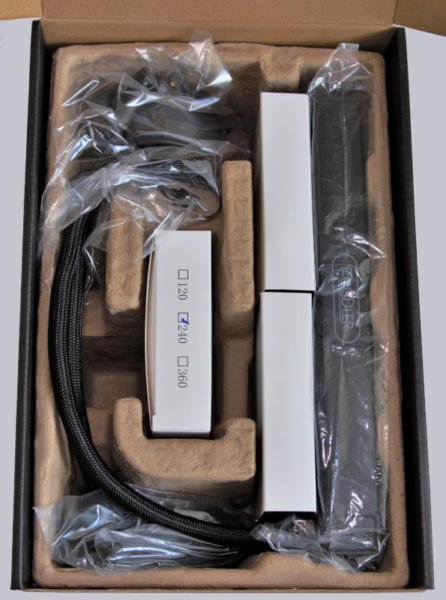 The accessories are also very extensive. Besides mounting material for all common AMD and Intel sockets, we find thermal paste, …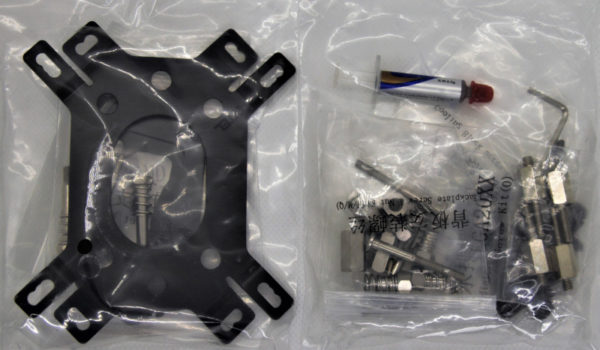 … a 3-way PWM distributor and a simple aRGB controller together with a 3-pin adapter.


Let's take a look at the technical data on the next page.
PCCooler GI-CX240 ARGB technical specifications …