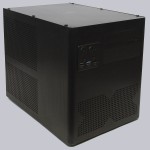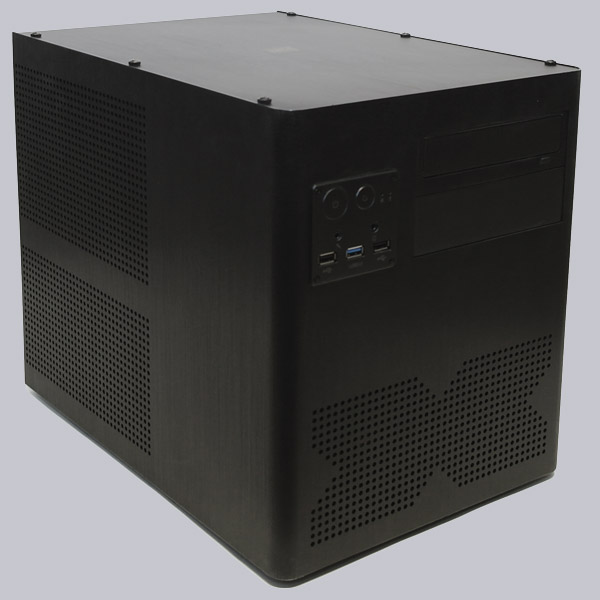 Xigmatek Gigas PC chassis Review
The technical data …
Form factor: The Xigmatek Gigas Mid Tower is designed for ITX and Micro ATX motherboards.
Dimensions: The overall height is 330 mm, the width is 280 mm and the depth is 395 mm. Xigmatek offers a maximum graphics card length of 330 mm.
Weight and material: The Xigmatek Gigas is made of brushed aluminium. Its basic weight is approximately 4.9 kg and its shipping weight including the cardboard box is approx. 6.7 kg.
Drive bays: Overall there are 2x 5.25-inch front drive bays, one has a DVD drive panel. Internally, the Xigmatek Gigas chassis offers space for 6x 3.5″ drives and 2x 2.5″ drives, which are mounted with screws inside of the removable HDD cages.
Slots: It's possible to mount up to 4 expansion cards.
Cooling: The Xigmatek Gigas case is equipped with two 120 mm fans in the front part of the case and two more 120 mm fans on the rear. Xigmatek A1225L12S fan were installed in our case sample.
Miscellaneous: On the front of the case are 2x USB 2.0 connectors for internal connection, 1x USB 3.0 port for internal connection, 2x 3.5mm jacks for a headset, a power button, reset button, HDD LED and a Power LED.
Here is a first view inside of the case: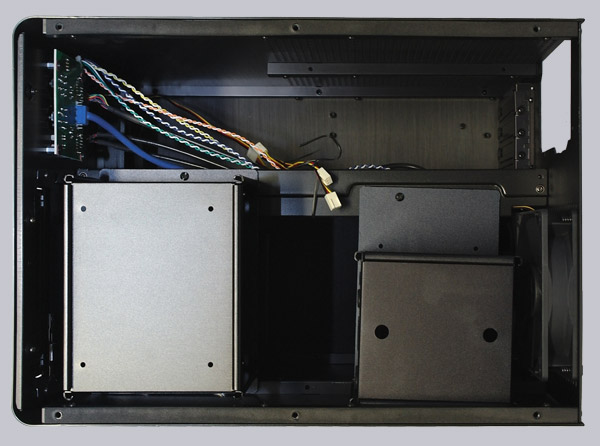 Layout, Design and Features – The Xigmatek Gigas Case Exterior …