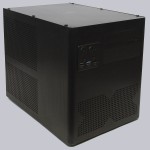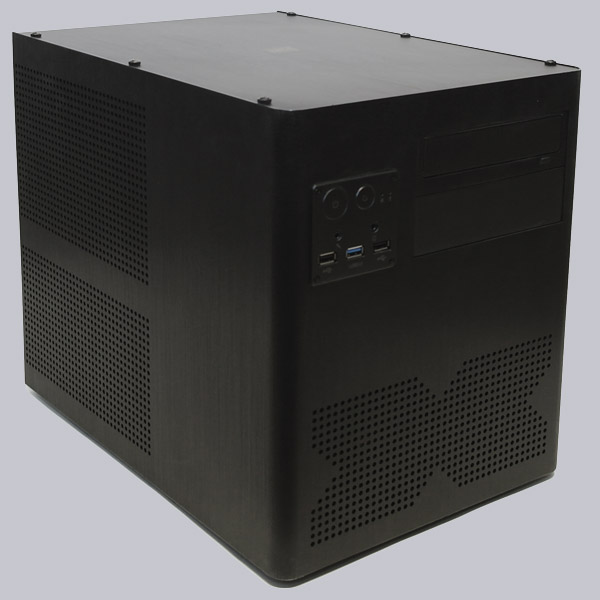 Xigmatek Gigas Review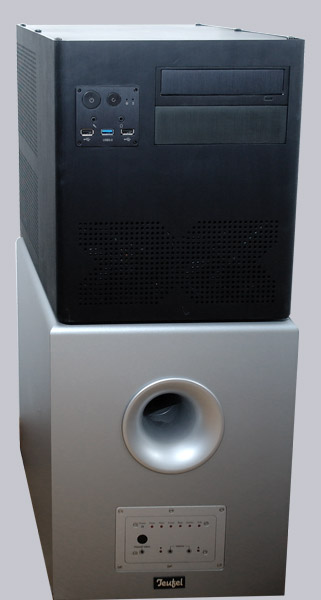 The Xigmatek Gigas case has approx. the size of a subwoofer (see in comparison with a Teufel subwoofer on the picture above) and adapts thanks to the brushed aluminum surface optimally to the optics of HiFi components.
The high quality chassis is too nice to be hidden in a corner of the living room, because one can see already the high-quality processing of this fine Micro-ATX case cube from the outside. The enormously good air circulation over four 120 mm fans allows not only the use of low power HTPC components, but allows building a gaming PC with multiple graphics cards. Only the access through the upper opening of the enclosure needs getting used to and is certainly not designed for installing PC components every day. Anyway, the concept is well thought out and allows without much gadgetry a simple PC upgrade.
All in all, the Xigmatek Gigas PC case is a stylish eye catcher which is especially suitable for a living room PC and can be useful even for gamers thanks to excellent air circulation.
Discuss in our forum and exchange experiences …
Here you can buy the Xigmatek Gigas case …
Read on in the hardware test area with several hardware reviews …