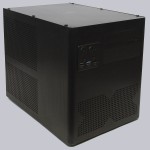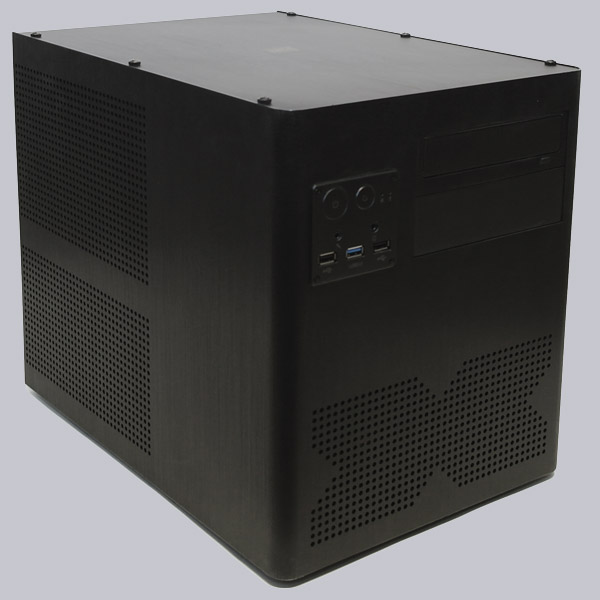 Now we come to the inner values of the Xigmatek Gigas. Here you clearly realize that it's not an ordinary Midi-Tower, because the components can be accessed by the upper opening relatively complicated, where one must work step by step to the desired component. At the bottom, the micro-ATX motherboard is installed on the base plate with up to four expansion cards or graphics cards, and above the motherboard, the power supply unit and the drives can be installed. The Interior of the Xigmatek Gigas enclosure is also completely black. All plate edges are very well deburred, folded and rounded, so one can work in this case thus without injuries.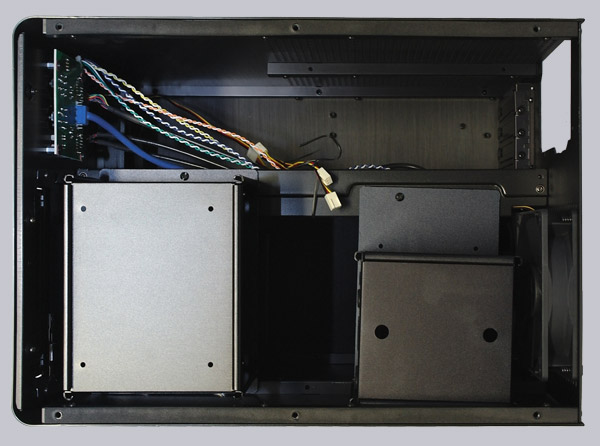 This picture shows very nice the front assembly through the upper opening of the chassis. The middle bracket can be removed by the way to get better access to the motherboard. Also one can see the two 120 mm Xigmatek fans in the lower front, which carry fresh air in the enclosure.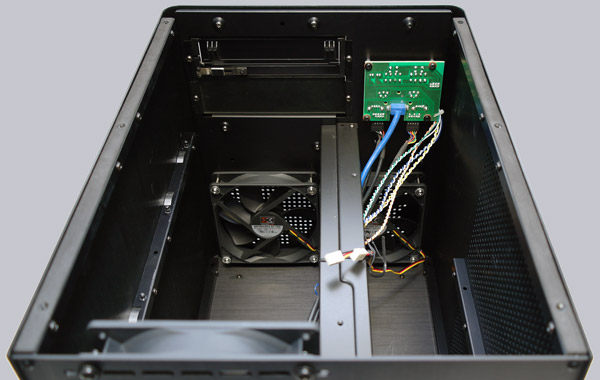 Above the mainboard, two more 120 mm Xigmatek fans are integrated which provides a direct flow of the heated CPU cooler air through the case to reach an optimal air flow with the two front Xigmatek A1225L12S fans.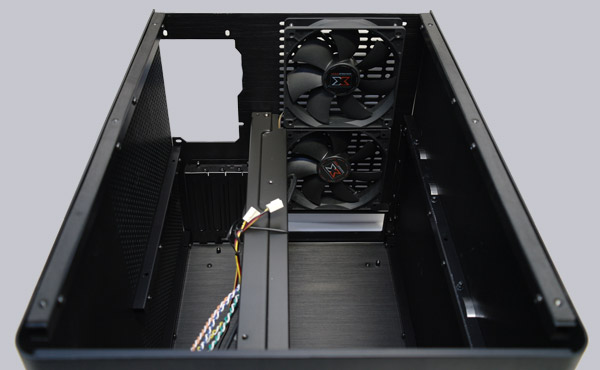 All drives are housed in hard drive cages, which you can take with a screw out of the case. The 3.5″ drives can be screwed with rubber in the cages in order to prevent possible vibrations.
Here you can see the two 3.5″ drive cages and the 5.25″ rack:

As mentioned on the first page, Xigmatek offers this small fan control, which allows a very easy speed adjustment of the connected fan(s).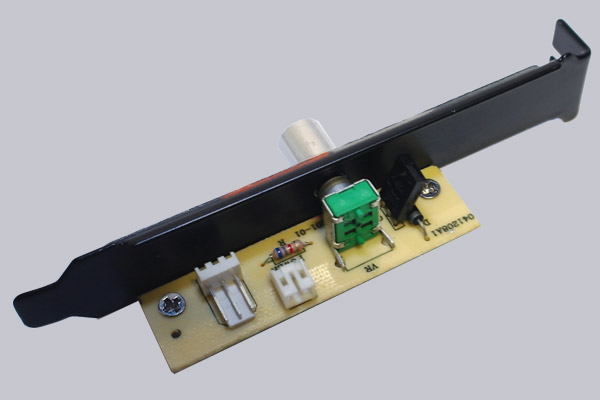 Here you can see the four fan connectors, which you can connect with the supplied Molex y-adapter cable to the fan control.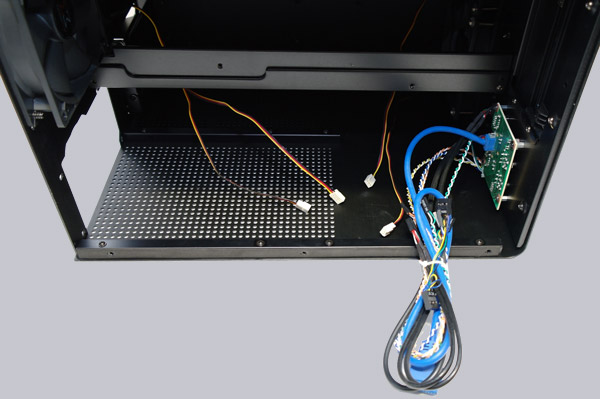 All I/O front panel connectors of the two light-emitting diodes, power and reset buttons are well labeled. The internal USB connector for the USB 3.0 port, both USB 2.0 ports and the connector for the 3.5mm audio plugs are each build in one block, whereby the audio connector offers an AC'97 and a HD audio pin allocation. So it is not necessary to connect each pin to the motherboard. Nevertheless one should compare the pin allocations of the plugs with the motherboard manual before the installation.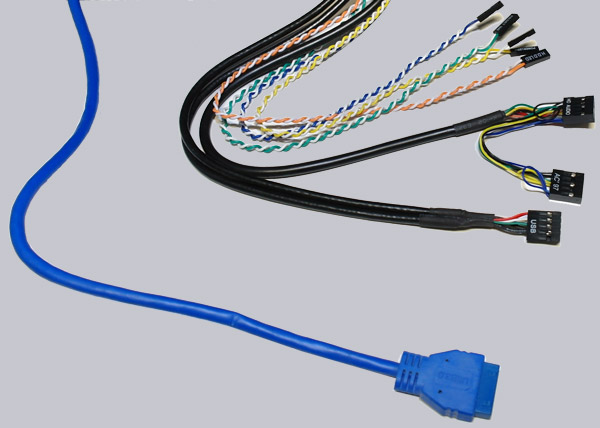 Here you can see again the I/O front PCB which is screwed with distance screws to the chassis front.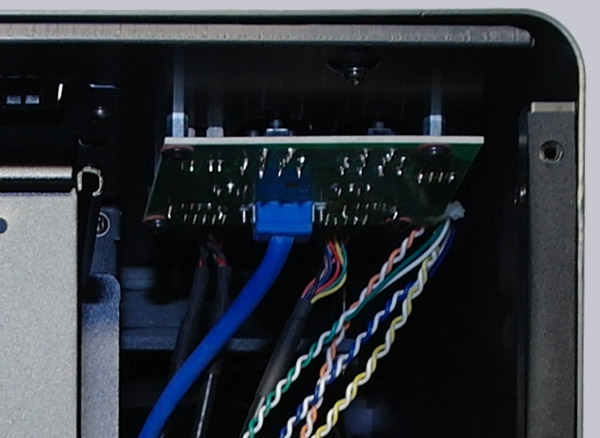 Result and general impression of the Xigmatek Gigas Case …