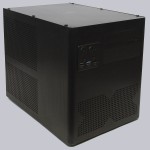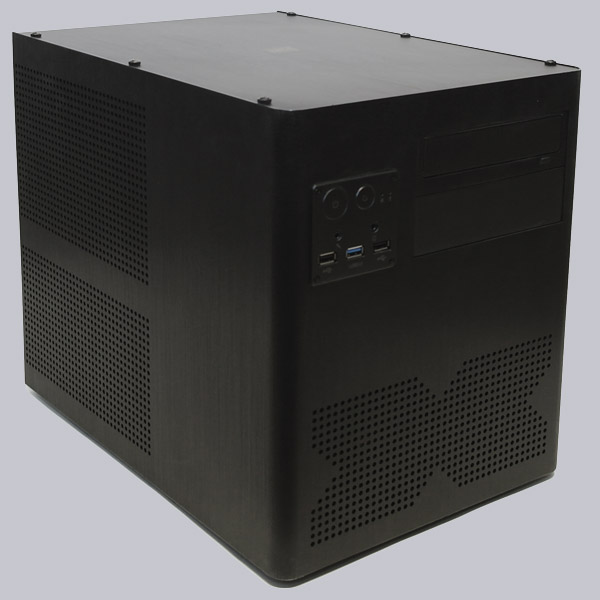 Structure, Design and other features – the case exterior …
The Xigmatek Gigas enclosure is made of black coated brushed aluminum. Its case front and both sides is formed of one part. The cover is screwed with six black knurled metal screws, to allow access to the components. All processing makes a very high-quality impression and showed no processing errors.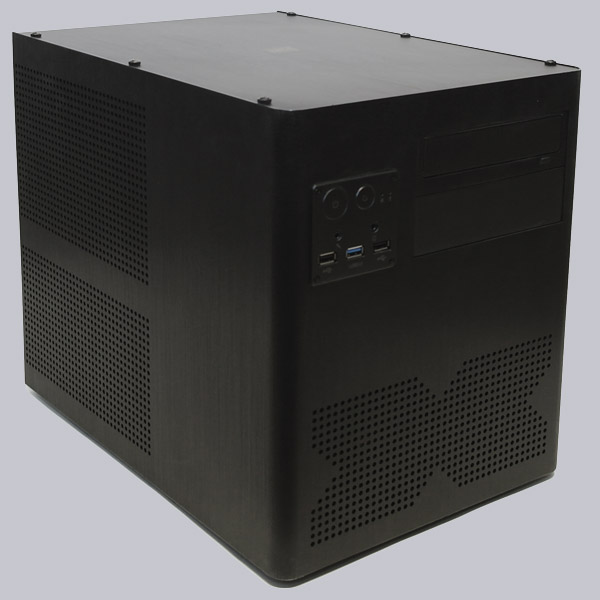 Xigmatek has integrated the controls and drives at the top front of the Gigas HTPC case and provided at the bottom front panel a breathable X, which ensures good air circulation over the integrated 120 mm fans.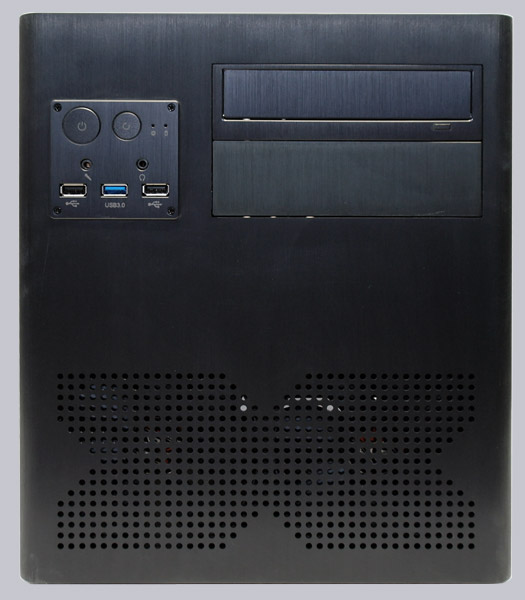 Here you can see again the high-quality front panel and the two 5.25″ drive bays. From left to right you see the power button, the reset button, the power LED, HDD LED two 3.5 mm jacks for a headset, one USB 2.0 port, one USB 3.0 port and again one USB 2.0 port for an internal connection to the motherboard. The upper drive Bay was fitted with a DVD ghost bezel.

The side panels and the front is made of one piece and is attached to the lower bottom plate. On one side of the case, the aluminium was designed air-permeable so that graphics cards, the motherboard and the CPU cooler can get sufficient fresh air.
The other side is completely closed.
On the back of the Xigmatek Gigas one can see the two large 120 mm fans behind the ventilation slots and also the cutout for the power supply, where by the way a "normal" ATX power supply can be mounted. Xigmatek has not only the body anodized black, but also the rivets, screws and all Slot brackets are in black.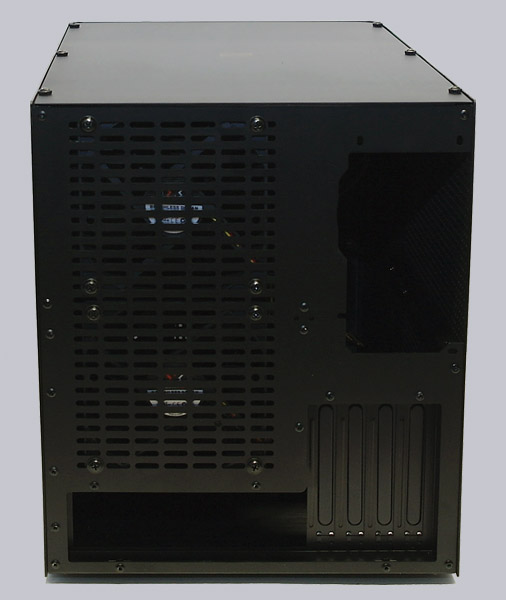 Xigmatek has donated the Gigas chassis with HiFi components stand feet to prevent vibration and scratches on the floor or on other components thanks to integrated foam. Here you can see again the superb craftsmanship and the pop rivets, which are used in some places.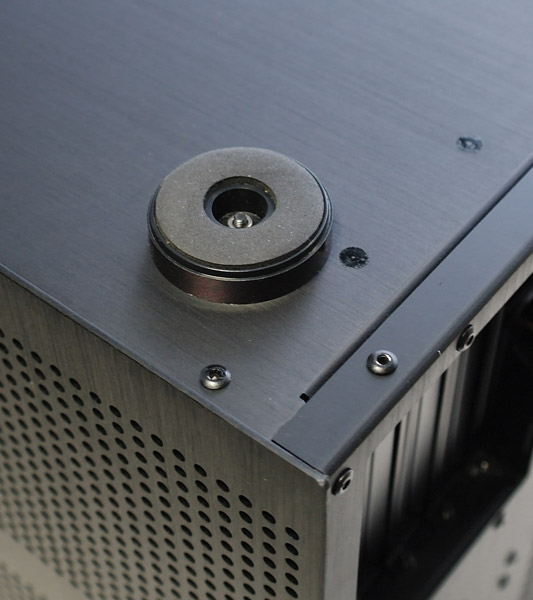 Layout, Design and Features – The Xigmatek Gigas Case Interior …
Xigmatek Gigas Review