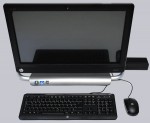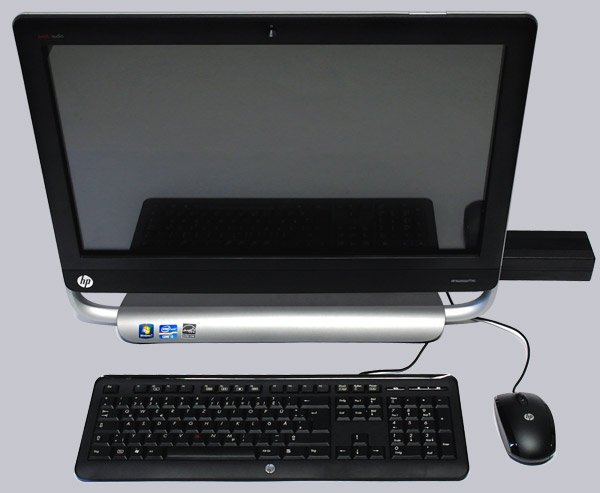 Touchscreen systems are fully in line with the trend – as Smartphone, Tablet PC or as complete All-In-one PC with touch and multitouchscreen panel, which OCinside.de is testing now after several HTPC and media player reviews. Today we have a review of the Hewlett-Packard TouchSmart 520 All-In-one PC with 23-inch touch display, integrated webcam, sound system and many other features that will make the PC life easier for the user. Let us test, how well the touch panel is working in everyday usage and measure the performance, the noise and the power consumption of the PC system and let us see, if the AIO concept is recommendable.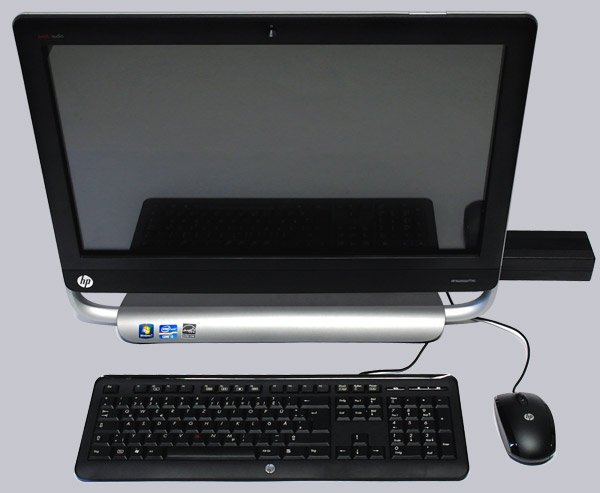 Thanks for the support …
Many thanks for the fast delivery of the HP TouchSmart 520 by the manufacturer Hewlett-Packard.

The HP TouchSmart 520-1001de has a price of about 699 EUR (at testing date) and is available for example on the HP-store at Alles-mit-Rabatt.de. The system was delivered with Microsoft Windows 7 Home Premium 64, but optional you can buy an upgrade pack from Windows 7 to Windows 8, which is thanks to the Metro surface very recommended for touch screen panel systems (Microsoft Windows 8 upgrade for 14.99 EUR).
Hewlett-Packard offers the HP TouchSmart 520 1001de in many other versions of the AIO – All-In-one PCs such as the HP TouchSmart 520-1220eg, HP TouchSmart 520-1190eg, HP TouchSmart Elite 7320, HP Omni 27-1140eg, or the HP Compaq Pro 6300. You will find details about the PC systems in the Hewlett Packard store.
Here you can buy the HP TouchSmart 520 PC
The delivery of the HP TouchSmart 520 System …
That is contained in the HP AIO PC box.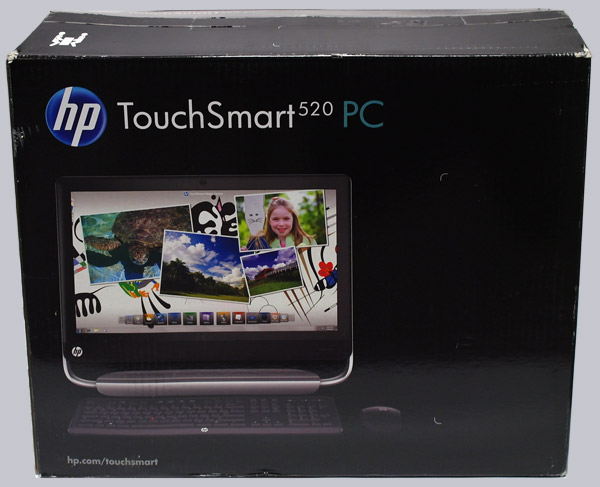 Here is a first look at the box contents: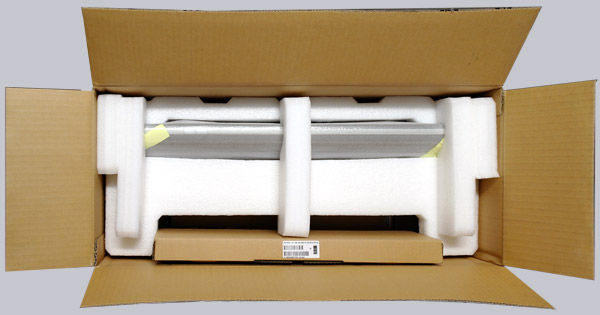 These accessories were included in the HP TouchSmart 520 PC …
A cardboard box with the keyboard and a cardboard box with the remaining accessories is provided.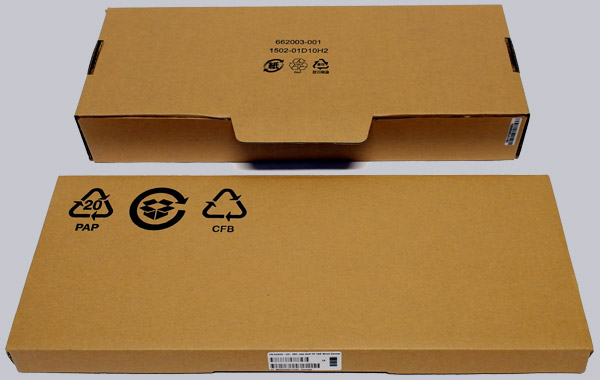 The scope of supply includes an USB keyboard, USB mouse, a relatively large external 100-240 volt power supply with power cord, and a printed quick start guide. The keyboard and mouse are not (as seen on some HP store pictures) wireless, but with a cord. DVDs or CDs are not supplied, but can be created once by the user.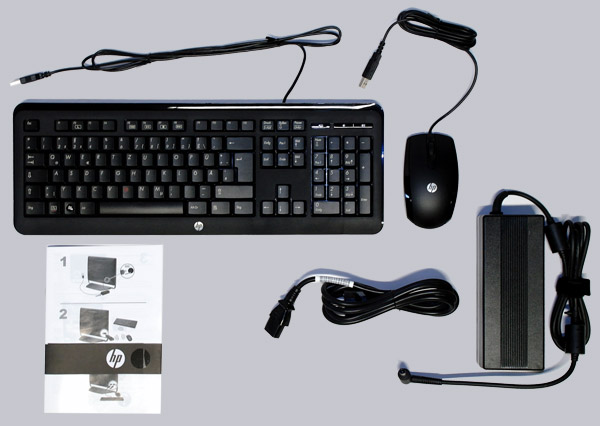 Hewlett-Packard TouchSmart 520 Technical Data …
Hewlett-Packard TouchSmart 520 Tested