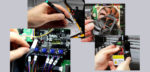 Further improve 3D printer …
Besides better fans, more precise stepper motor drivers and WLAN retrofitting, there is of course a lot more that can be optimized.
3D printer filament holder print …
For example, we printed a better filament holder right after the conversion as a test print, so that the filament does not jerk and creak around so much.
Shortly created a small remake with FreeCAD, so you can screw the spooler to the Anycubic Mega-S …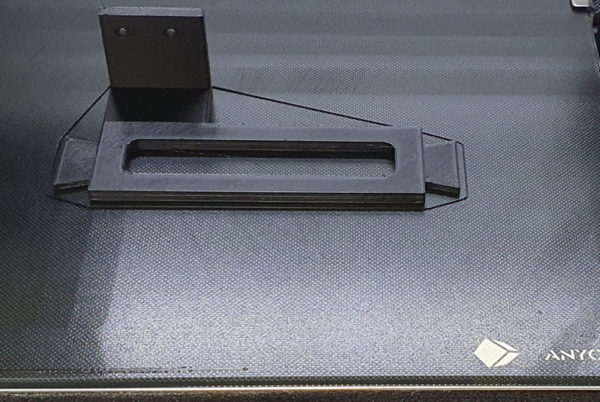 And even the bearings could be printed out – yes, they even work … but we then rather ordered and mounted proper 608RS bearings.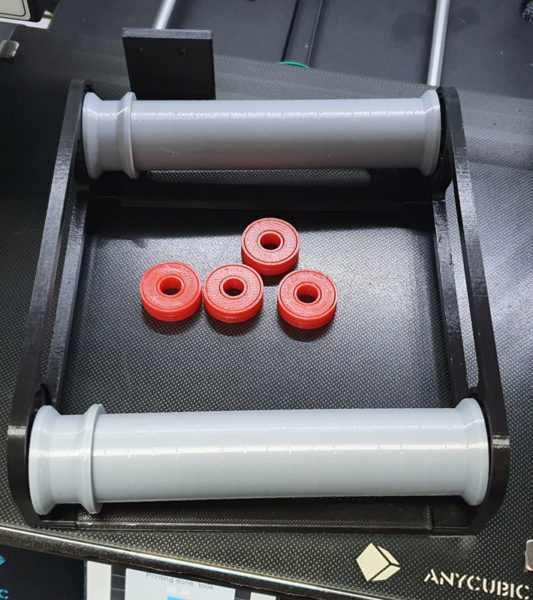 Now even two 1kg filaments can stand next to each other and be changed quickly, although it is actually intended for one roll.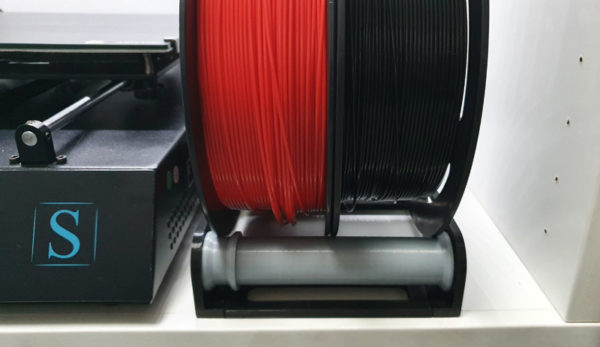 3D printer drag chain retrofit …
Cable routing can also be significantly improved, as we've already shown in the big 3D Printer Optimization Guide.
You can either print the drag chain yourself, whereby it is best to use ABS filament for this. If you want to create the drag chain holder, you can create it with the free 3D graphics software Blender, for example, or with the free CAD program FreeCAD.
But since the prices for such drag chains are so cheap and very good mobility is required, you can simply order the cable guide. So that you do not have to pull off or even unsolder any cables, choose an open drag chain, e.g. in the size 10x15mm. Without further ado, we decided to order the open Veekaft drag chain (inner dimension 10 mm x 15 mm length 1000 mm) made of nylon with a bending radius R18 including end connectors for about 12 Euro. And where it was easily possible, we also ran the cables through a fabric cable hose for protection, since the cables are subject to relatively high stress.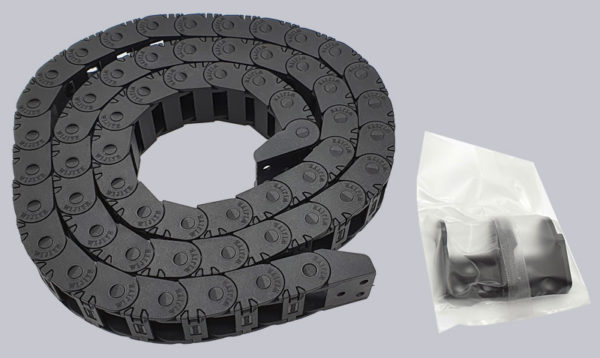 This brings us to the end of our small modification guide, which we recommend as a relatively simple solution at least for a 3D printer such as the Anycubic i3 Mega S as a start. For even more enhancements and solutions to the conversion, check out our great 3D Printer Optimization Guide!
Now we come to the 3D printer conversion conclusion …