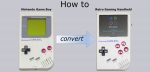 Result and general impression …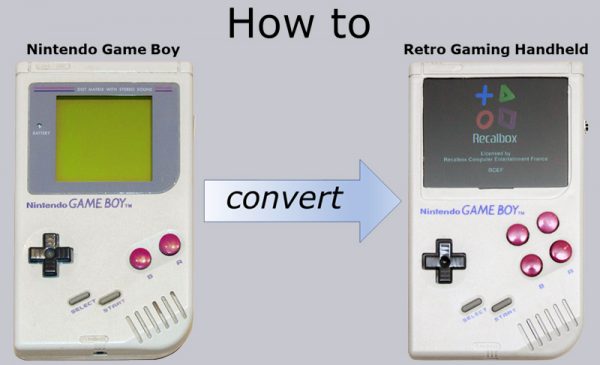 The Retro Gaming Handheld is like the previous Arcade Machine a really fantastic handicraft project!
The 30-year-old Nintendo Game Boy will be given a whole new life with Raspberry Pi Zero, with which the good old Game Boy again provides many exciting hours.
Of course you still need the appropriate ROM download to play Frogger, Pac Man, Donkey Kong, Popeye, Arkanoid, Summer Games, California Games, Wonder Boy, Mario Kart, Gyruss, Zaxxon or all the other great arcade games. Since even such retro games are copyrighted, we can't offer a ROM download for legal reasons.
The Retro Gaming Handheld plays the most popular C64, Amiga, NES, Super NES, Sega Master System, Sega Megadrive, Game Boy, Game Boy Advance Games and much more. You can also load your own background music in MP3 format onto the system and install your own boot screen or even play your own boot video, if you start the system and if you like, you could even install some RGB LEDs to make the system run a little faster 😉
And even a Raspberry Pi Zero overclocking would be possible with good cooling via arm_freq, force_turbo and over_voltage
We are already looking forward to numerous comments and pictures of our own Retro Gaming handheld rebuilds in the forum.
Discuss in our forum and share experiences about the Retro Gaming Handheld …
Here you can buy the Raspberry Pi Zero with or without WLAN at a reasonable price.
Read on in the hardware test area with several hardware reviews …