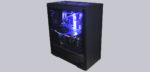 Result and general impression …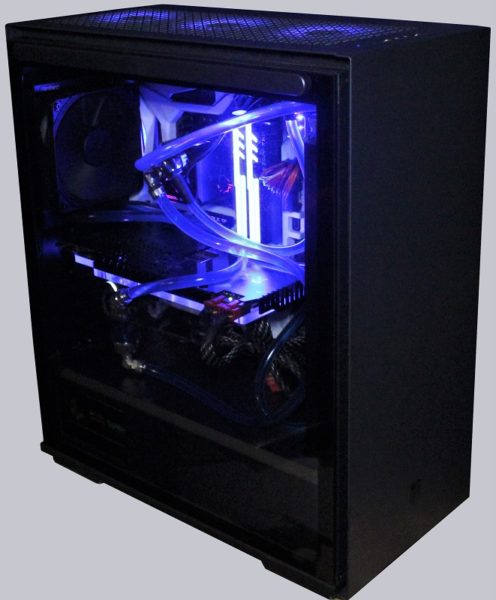 Of course, an ordinary AIO is not intended for such an extensive water cooling loop and we are unfortunately not allowed to show any cooling results from the Alphacool Eisbaer Aurora, as it will be officially presented shortly.
But we still managed to create a really chic, compact custom loop water cooling system with three radiators with the Deepcool Macube 310P.
Tip: In the interactive Fit for Fan guide you can virtually fit coolers onto different motherboards and listen to many – the Alphacool Eisbaer AIO will be included in the next update.
For a comparison with other coolers, take a look at our CPU cooler chart 2018 on the Intel Core i5 PC and the CPU cooler chart 2018, tested on an AMD AM4 PC system. Here is also the CPU cooler chart 2016 on the Intel Core i5 PC and the CPU-cooler comparison 2016, tested on an Intel Core i7 PC. And here is the previous CPU cooler chart with CPU cooler bevore 2016. A direct comparison to our previously tested coolers is however not possible here, since the test system has changed fundamentally in the meantime.
Discuss in our forum and share experiences about the Deepcool Macube 310P …
Here you can order the Deepcool Macube 310P.
Go to the modding section with many other mod instructions …