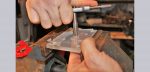 Production of the new holder …
After we got all the parts we wanted to use well back in production, a new mount for the AMD socket AM4 had to be made. For this we sawed first a suitable piece of 10mm thick acrylic glass from the hardware store.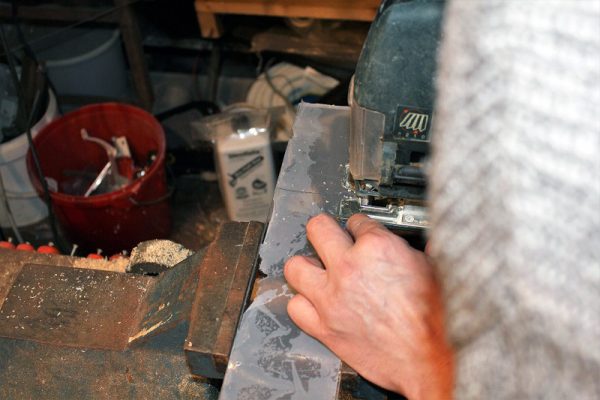 Then we drilled 4 holes in the corners, through which we will later mount the bracket.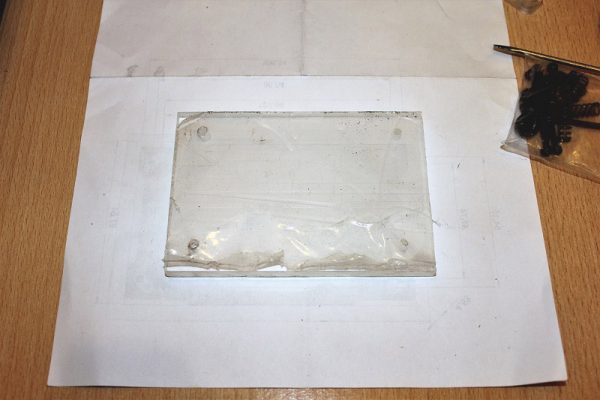 So far we have been following the AMD AM4 backplate. Of course, the acrylic sheet is a bit bigger. However, it should be ensured that it is not too large, so that the finished cooler in the end does not collide with the VRM coolers or the RAM modules.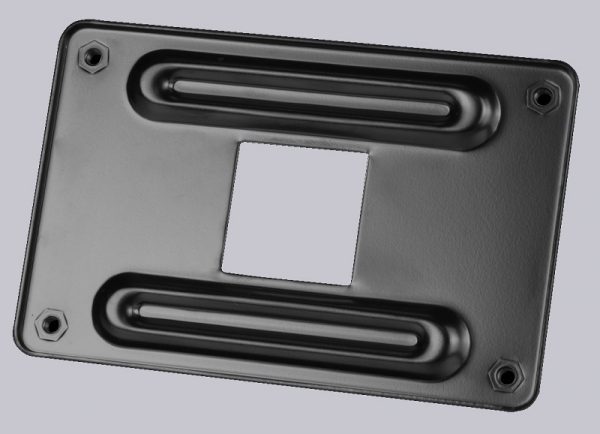 Next, with the help of the prepared copper cooler, we took a measure of the holes through which the cooler will later be screwed to the acrylic sheet …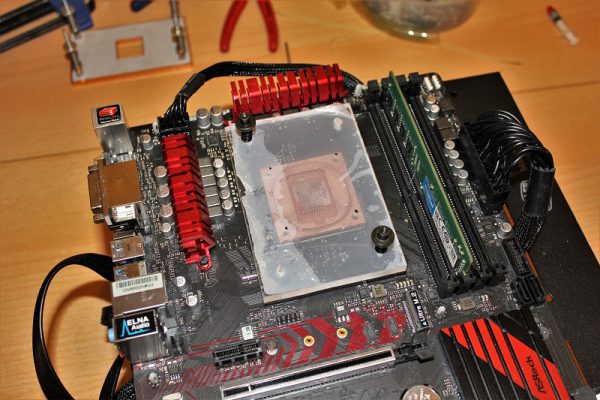 … and of course for the fittings. For this you should leave enough time and make sure that nothing goes wrong, because that could not be corrected afterwards.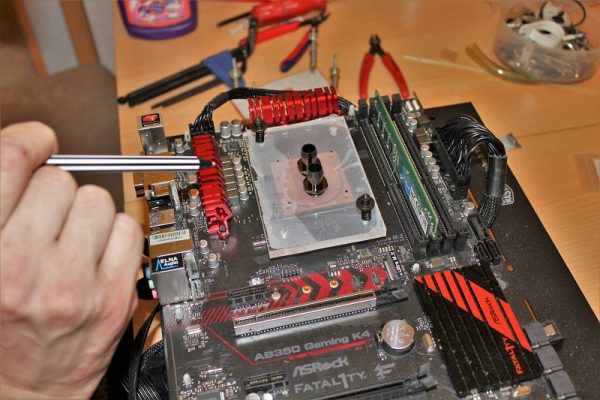 Then it was time to drill again …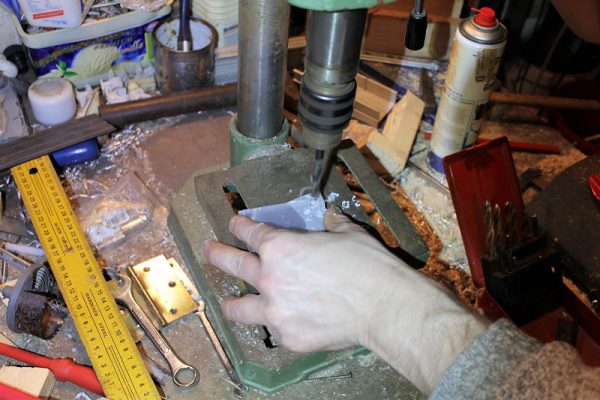 … and cut G1/4″ threads. Even when threading in acrylic glass regularly, with a half turn back, break the chip. Best also lubricate.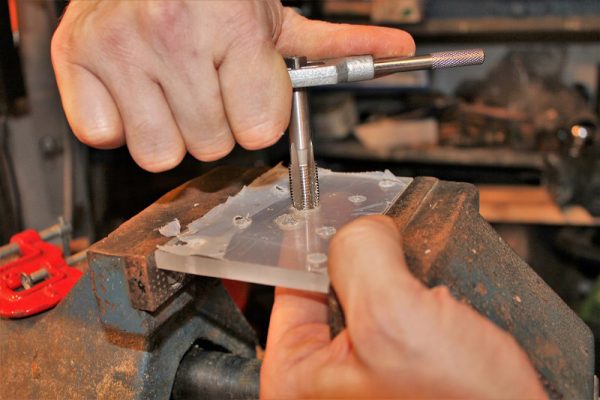 The result is already impressive. We have added on the occasion further reductions for the cylinder head bolts and retaining springs. To do this, it's best to first try out the right size and depth on a test piece and do a few test holes.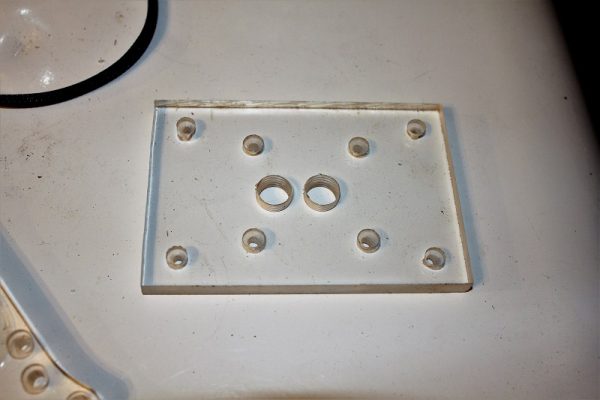 Before the water cooler assembly, we wanted to customize the cooler a bit more …