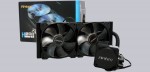 Conclusion and overall impression …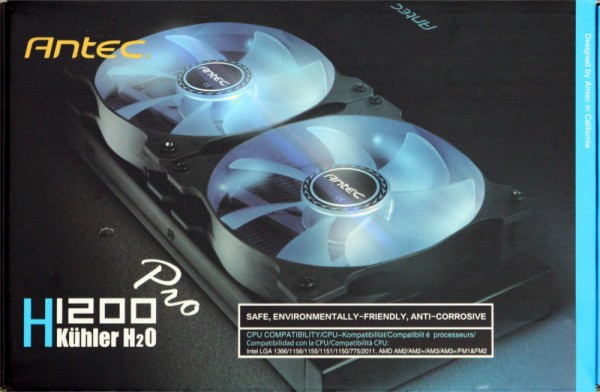 The Antec H2O H1200 Pro tries to make some details different from the competitors. Some changes to the radiator, as well as the (unfortunately not optional switchable) lighting of the pump know to please. The toolless mounting on the processor, on the other hand, proved to be inadequate, even the somewhat rigid hoses are not ideal.
However, if the cooler is properly (!) installed to the CPU, this low-cost 240mm AIO cooling creates very good cooling results. At the volume, the water cooling H1200 Pro is unfortunately less convincing. The fans could be exchanged for quieter models, but as the pump rotates comparatively slowly at 3500 rpm, it will not help to integrate a potentiometer.
Overall, you can say: lots of cooling with a certain style factor for little money; which is however bought by a more difficult assembly and louder components.
With this good price / performance ratio the Antec H2O H1200 Pro gets the OCinside.de budget award!
Here you can find our CPU Cooler Comparison 2016 Part 2 tested on the Intel Core i5 PC. You can find even more coolers in our CPU cooler comparison 2016 tested with an Intel Core i7 PC system. And here is again our CPU cooler roundup from before 2016. A direct comparison between older reviews is not possible because the test system has changed significantly.
Discus the Antec H2O H1200 Pro in our Forum and exchange experiences …
Here you can order Antec H2O H1200 Pro cheap.
Read on in the hardware test area with several hardware reviews …