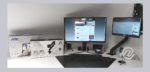 Layout, design and features …
And here we already see the small 15.6-inch monitor, which can be used as a mobile or stationary additional display. We do not find any connection in the lower area, but only two mounting points for the Smartcover.


In order not to miss any detail, we have created a 360° view of the AOC 16T2 monitor.

On the back, you can see a nameplate with the most important technical data and four threaded holes. Alternatively, the panel can also be mounted on a wall mount using the VESA adapter plate, but more about that on the next page in Practical testing.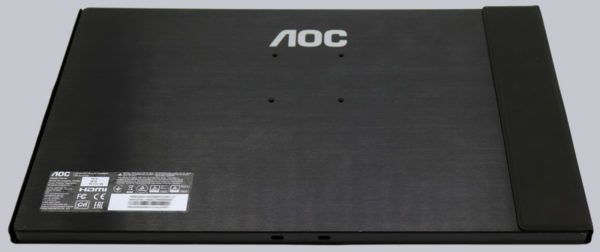 The most important controls are on the left side. From left to right, there is the battery status LED (green=full, yellow=50-75%, orange=5-50% and red=0-5%), next to it the menu button, next to it the battery status indicator button, then the power button with power LED, then one of the two USB-C connections and a jack as headphone output.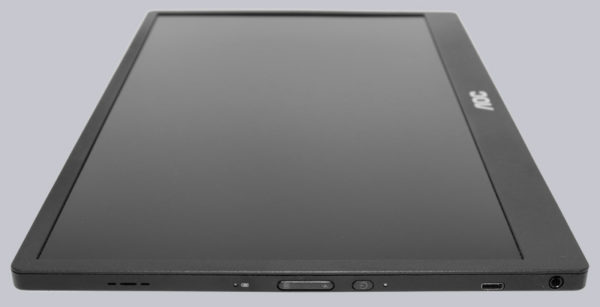 On the right side of the AOC 16T2 screen, there is the second USB-C port, a micro-HDMI port and again two pick-up points for the Smart Cover.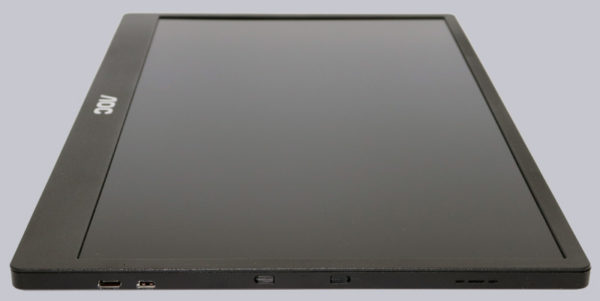 Let's move on to the Smart Cover, as this inconspicuous cover offers latching points on the long side and is magnetic in various places to enable different functions. First, it can protect the panel during transport.


In addition, it can be magnetically fixed with the two latching points at the bottom to then serve as a holder in landscape format in a triangle shape.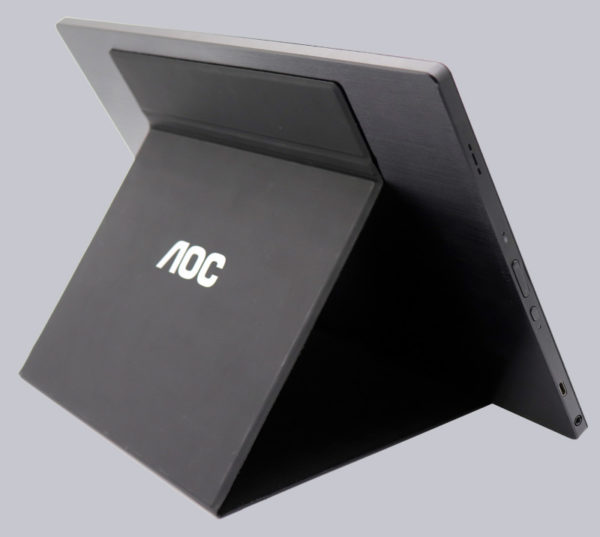 The cover is not fixed, but can be adjusted slightly in height to set a tilt angle of 60 to 70°.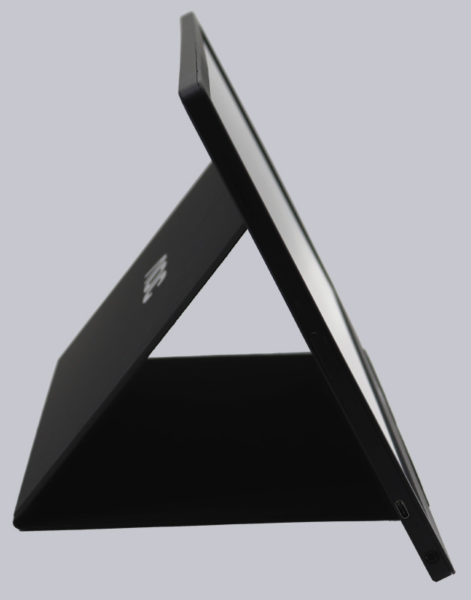 Thanks to the two additional locking points on the right side, the panel could even be turned upright by 90° via the pivot function. However, the right USB-C port and the right micro-HDMI input are then omitted, so the connection is only possible with a DP Alt Mode compatible USB-C port, which brings us to the practical testing, where we will go into more detail about the connection.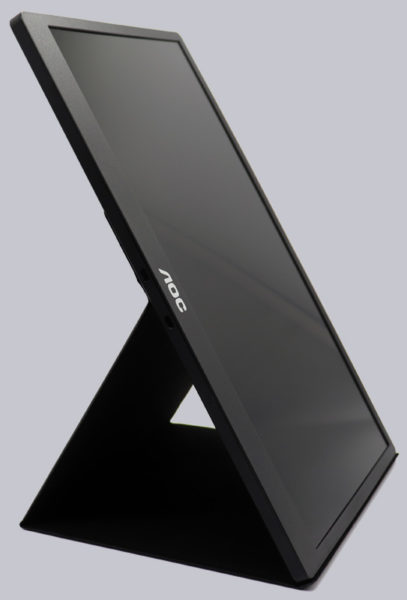 Now let's move on from theory to practice and check how the AOC 16T2 monitor proves itself in the test.
AOC 16T2 Monitor Practical testing …