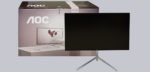 Layout, design and features …
Here we have the AOC U32U1 now freed from all stickers and protective foils in full splendor in front of us.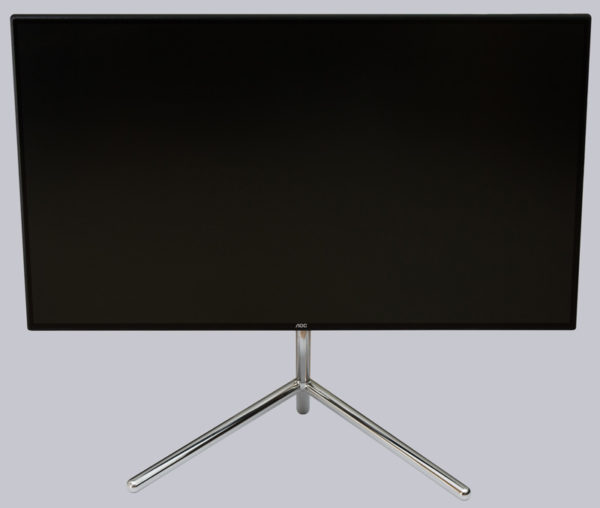 You can only see a very narrow, matte plastic frame around the matte display when it is turned off. However, the entire display surface is not used for image reproduction, which is why a dark border of about 1 cm remains around the image in use. The chrome-plated, three-legged stand made of metal keeps the display stably in place and also looks first-class. There are small, transparent rubber studs on the bottom of the base, which also secure the monitor well against slipping.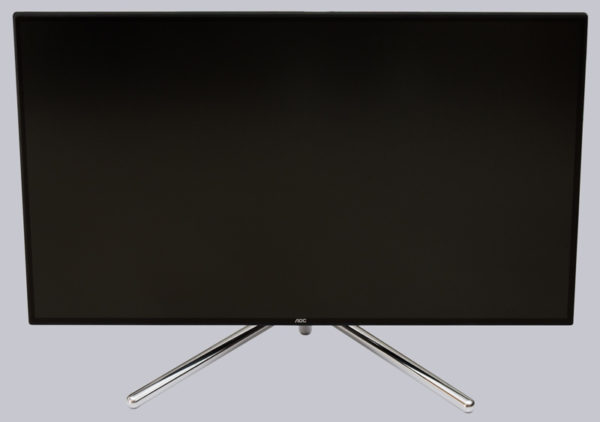 The pre-assembled stand offers height adjustment with a generous 120mm adjustment range.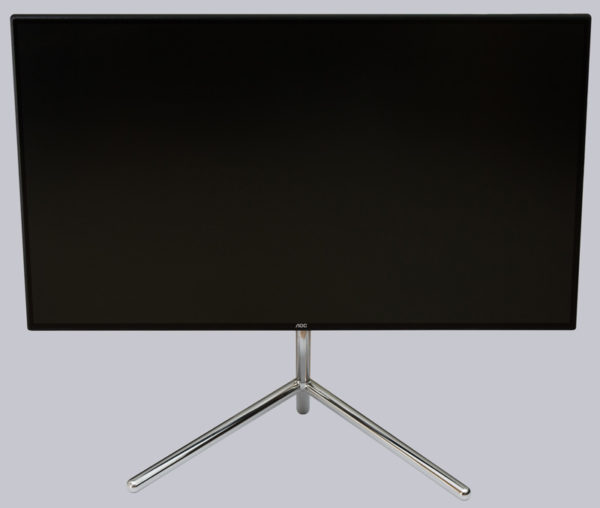 In addition, the display can be tilted 40° to either side and the tilt can be adjusted continuously from -3.5° to 18.5°.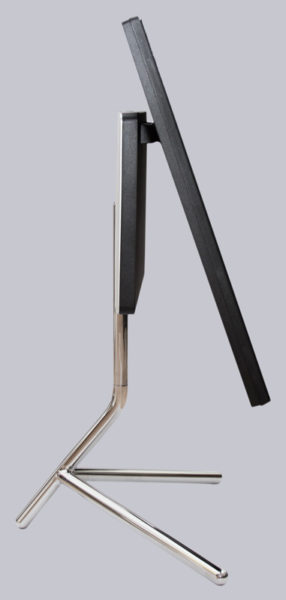 It is certainly practical for graphic designers to be able to operate the display upright if necessary.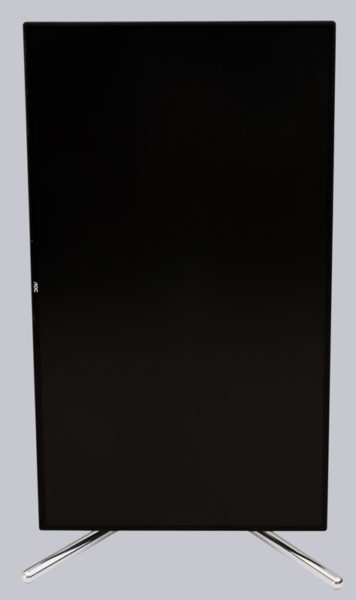 And the monitor can also be seen from behind. At least as long as no cables are connected, since they cannot be hidden in the stand. The small joystick for menu control can be seen at the bottom left, which has to be operated blindly when used. By pressing the joystick for a long time, you can also turn the AOC U32U1 off permanently if you don't want it to stay in standby. There are no other buttons.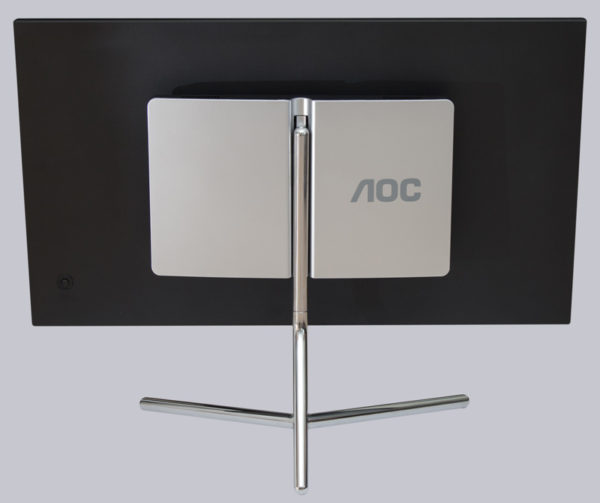 The electronics are behind the silver cover in the display's carrier plate. On the top of the box, the tiny speakers are located on the far right and left. Such small speakers are usually only found in tablets and entry-level laptops.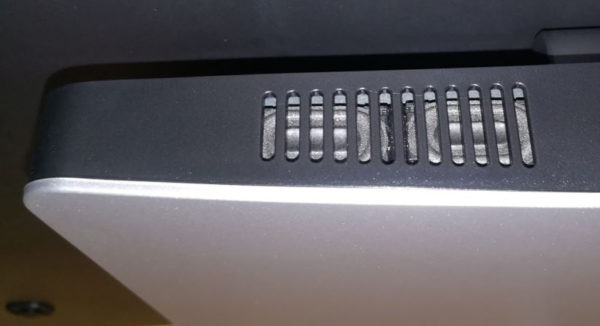 All connections are located on the bottom, divided into 2 groups on the right and left of the vertical column. The USB connection and the power connection are on the left.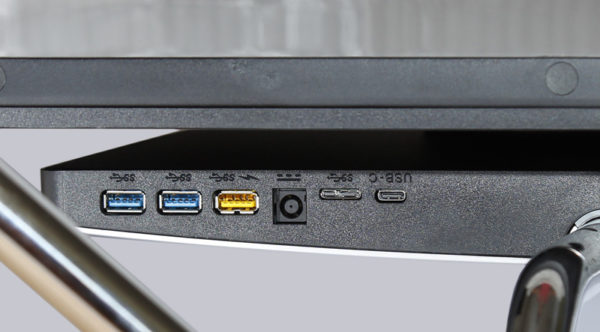 On the right are the two HDMI connections, the Displayport jack and the 3.5 mm audio jack. It would have been even better if AOC had also implemented a mini Displayport jack and included a mini-DP to DP connection cable. This would allow connecting both laptops with mini-DP and desktops with full-size DP. However, laptop owners have to buy a suitable Mini-DP cable themselves and the included cables remain unused.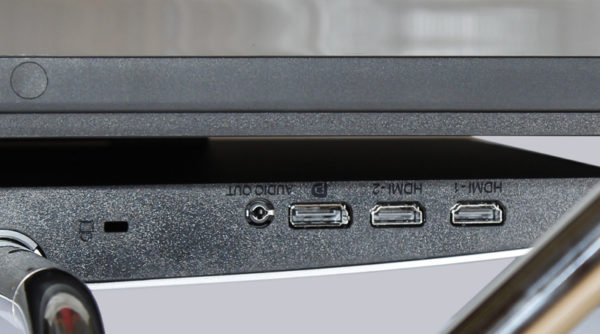 There are no gimmicks like RGB lighting or the like on this screen.
Next, we get to grips with the 4K monitor with eagle eyes and measuring equipment.
AOC U32U1 Practical testing …