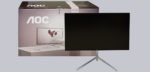 Result and general impression …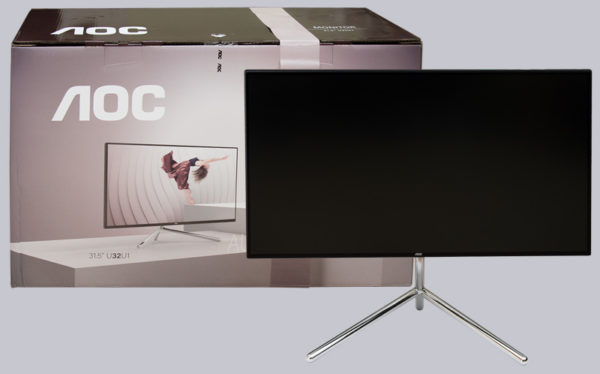 The AOC U32U1 4K HDR600 monitor has some specific strengths and weaknesses. Its biggest plus is the great color reproduction, which covers virtually the entire DCI-P3 color space!
On the other hand, the display is quite sensitive to ambient light, which causes the image to brighten noticeably. The design is chic, although the bezel could have used a glossy finish.
It is better to use external speakers for sound reproduction and the blind menu control with the joystick on the back takes some getting used to. However, you won't have to use the latter too often. The single full-size Displayport port is not quite optimal.
On the other hand, the ergonomics are not neglected with the generously height-adjustable stand, which also allows tilting in all directions. The display can even be used upright!
If you have just under 900 Euros for this monitor, you can certainly enjoy the AOC U32U1, especially in the DTP sector.
Discuss in our forum and share experiences about the AOC U32U1 …
Here you can order the AOC U32U1 4K Screen at a reasonable price.
Read on in the hardware test area with several hardware reviews …