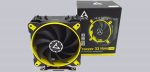 Construction, design and features …
This is the new Arctic Freezer 33 eSports One in yellow.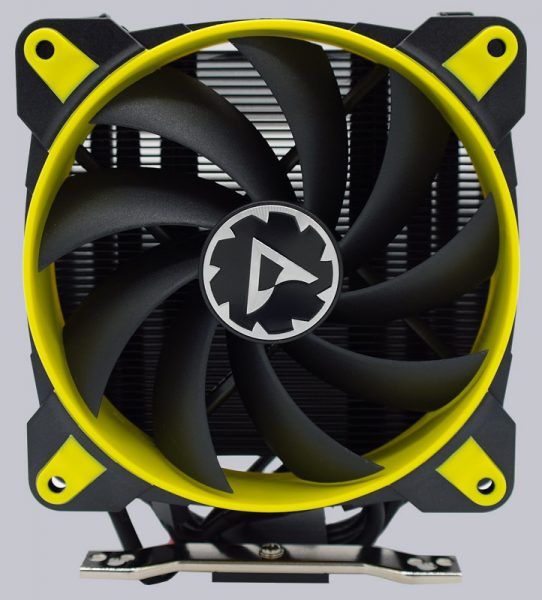 Already on the packaging it became clear that Arctic has installed its new 120mm BioniX fan with 3-phase motor. We have already tested the Arctic BioniX fans in various versions and they could convince us. Thanks to the integrated 4-pole Y-adapter, even two fans can be used on one connection.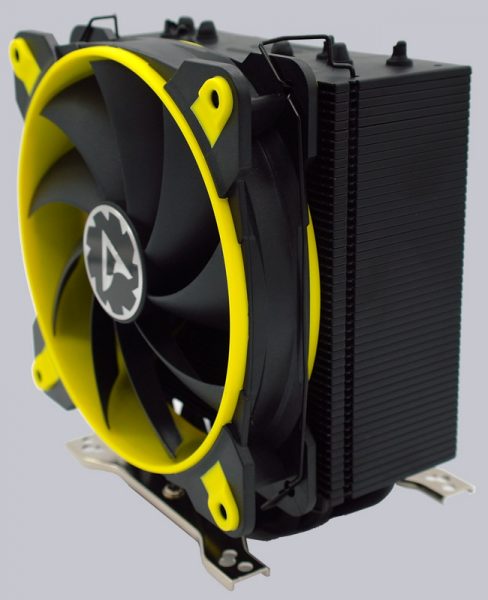 The heat sink is again extremely slim, so that it can easily cope with limited space. That's why we tested it on an ITX system, among other things.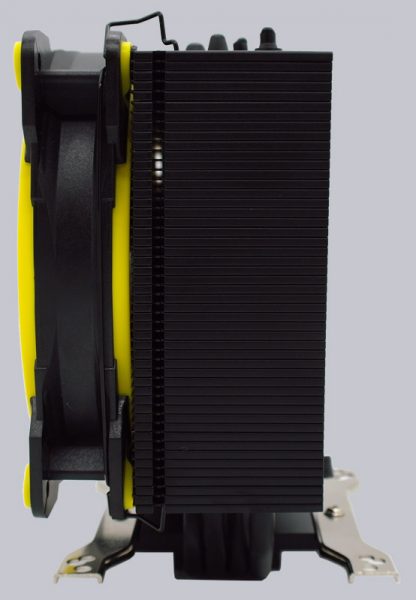 On the back you can see the 49 fins and 4 heatpipes, whereas Arctic even includes the mounting material to mount a second 120mm fan.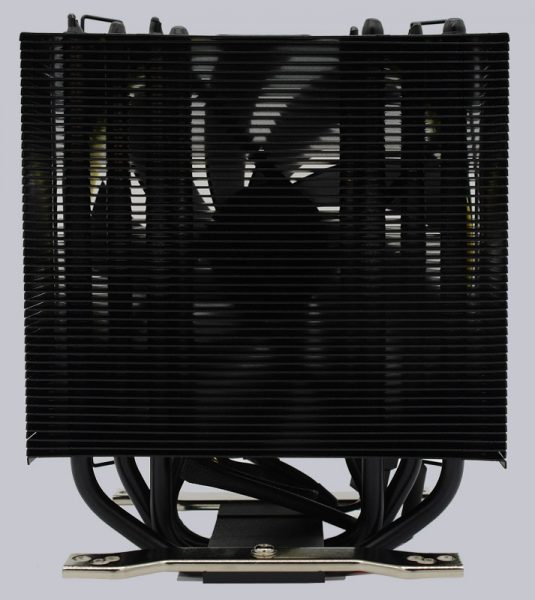 The four heat pipes have direct contact to the CPU. This improves heat transfer and is called HDT (Heatpipe-Direct-Touch). The heatpipes have been carefully polished, but of course do not mirror like a nickel-plated surface. With the Arctic MX-4 WLP the cooler comes with an above-average heat-conducting paste 8.5 W/(mK) which ensures an optimal contact between the cooler and the CPU.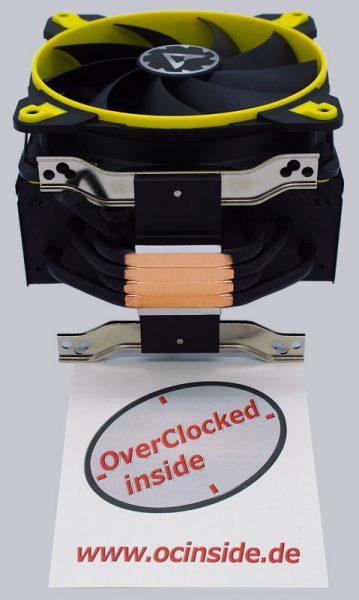 In total, the Arctic Freezer 33 eSports One is perfectly processed.
Arctic Freezer 33 eSports One installation …