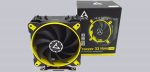 Conclusion and overall impression …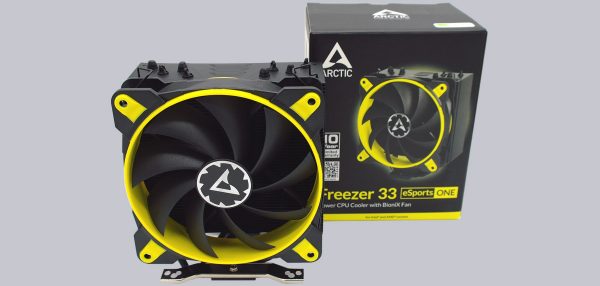 The Arctic Freezer 33 eSports One CPU Cooler convinced us absolutely and could cool even a moderately overclocked Intel Core i9 CPU with 10 Cores well enough. Only with deactivated CPU power limits and overclocking does the Arctic Freezer 33 eSports One reach its limits, which is not expected otherwise for an air cooler.
Even if the cooler assembly is no problem without instructions, we would like to have mounting instructions in printed form and we would desire hexagonal screws or thumb screws for installation without disassembling the fan.
All in all, the Arctic Freezer 33 eSports One Tower Cooler is well packaged, quick to assemble, easy to install, quiet, smooth running, space-saving and offers good cooling performance at an extremely affordable price! This means that Arctic has once again surpassed themselves.
At this low price, the Arctic Freezer 33 eSports One will undoubtedly receive our OCinside.de Price Tip Award 01/2018.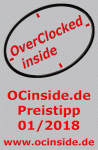 Tip: In the interactive Fit for Fan guide you can virtually fit coolers onto different motherboards and listen to many – the Arctic Freezer 33 eSports One will be included in the next update.
For a comparison with other coolers, take a look at our CPU cooler chart 2016 on the Intel Core i5 PC. Here is our CPU cooler comparison 2016, tested on an Intel Core i7 PC system. And here is again our CPU cooler chart with CPU coolers before 2016. A direct comparison to our previously tested coolers is however not possible here, since the test system has changed fundamentally in the meantime.
Discuss in our forum and share experiences about the Arctic Freezer 33 eSports One …
Here you can order Arctic Freezer 33 eSports One at a reasonable price.
Read on in the hardware test area with several hardware reviews …