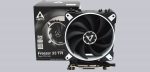 Construction, design and features …
This is what the new Arctic Freezer 33 TR cooler in white looks like.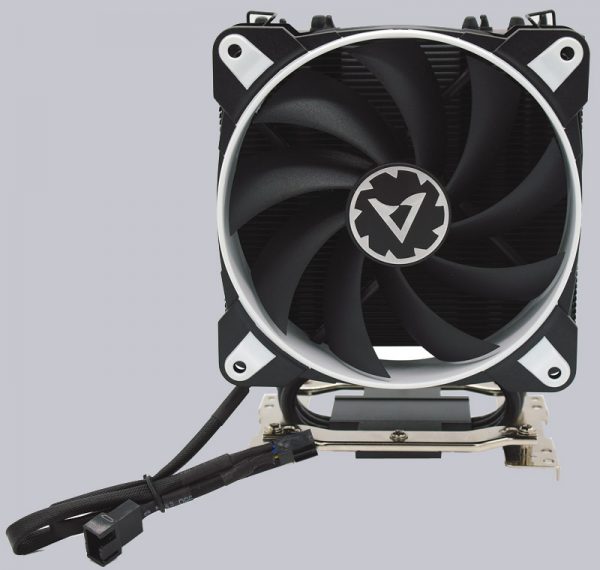 Like the Arctic Freezer 33 eSports One, the new Arctic 120mm BioniX fan with 3-phase motor is installed. We have already tested the Arctic BioniX fans in various designs and were able to convince ourselves of their performance. The integrated 4-pin Y-adapter even allows two fans to be used at one connection.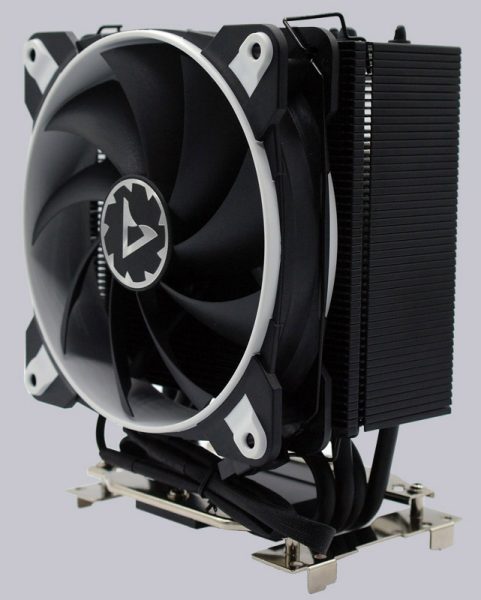 The heat sink is extremely slim again to minimize space requirements. We could even test it on an Intel LGA2066 ITX motherboard from ASRock.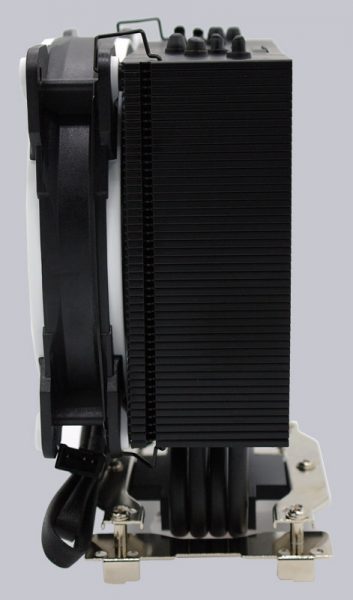 On the back of the cooler you can see the 49 fins and 4 heatpipes, whereby Arctic even includes the mounting material to optionally attach a second 120mm fan.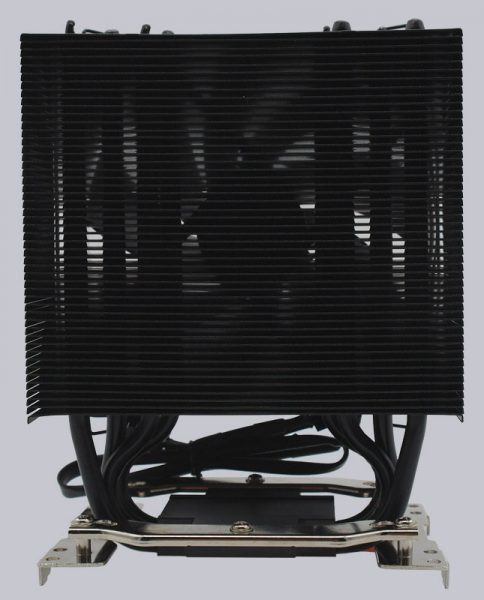 Here is again the Arctic Freezer 33 TR 360 degree spin view.

The four heatpipes have direct contact to the CPU. It improves heat transfer and is called HDT (Heatpipe-Direct-Touch). The heatpipes have been carefully polished but do not reflect like a nickel-plated surface. With the Arctic MX-4 WLP, the cooler also comes with an above-average thermal compound 8.5 W/(mK), which ensures optimum contact between cooler and CPU.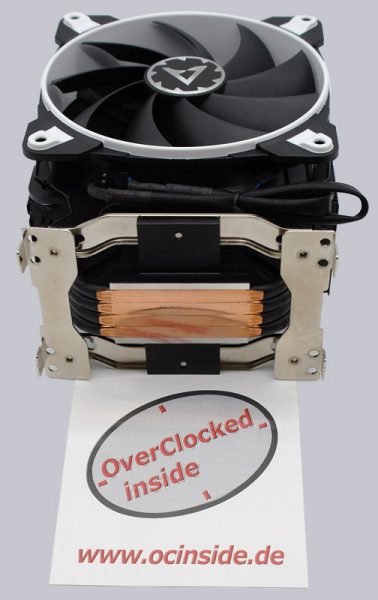 Here we come to the big difference between this Arctic Freezer 33 TR and for example the previously tested Arctic Freezer 33 eSports One cooler on the picture on the right. The contact area for the Threadripper has been significantly enlarged. However, Arctic could have used this opportunity to add one more heatpipe to really cover the entire area of the Threadripper CPU. Maybe there will be the Arctic Freezer 34 TR or rather the Arctic Freezer 35 TR version with 5 heatpipes someday 😉 It is cleverly designed to create a larger contact area with as little effort as possible, because the heat sink itself doesn't have to be changed.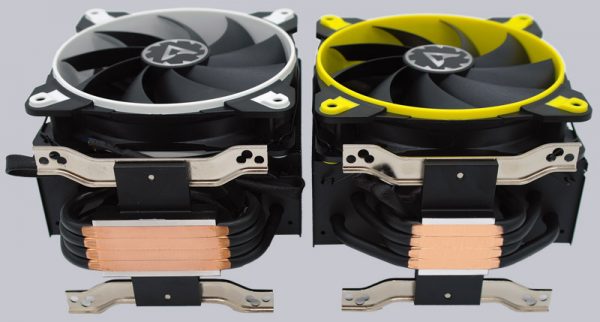 Overall the Freezer 33 TR is, as usual from Arctic, perfectly processed.
Arctic Freezer 33 TR installation …