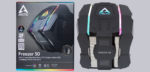 Result and general impression …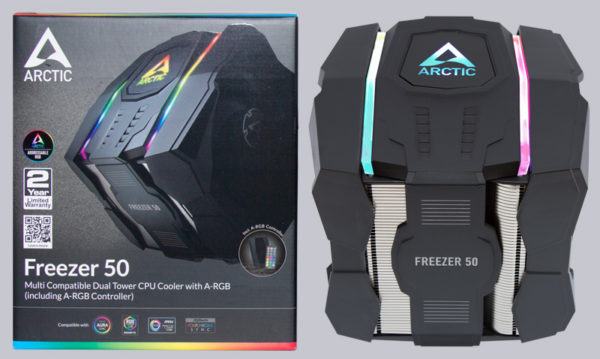 Arctic has delivered a complete package with the Arctic Freezer 50 with the highest cooling performance and features at probably the lowest price in the high-end class!
With many other top air coolers, you look for LED lighting in vain. But the Freezer 50 can not only look good, but also keep up with the best air coolers and most 240mm AIO water coolers, or even trumps them!
The A-RGB controller, which is optionally available as a set or individually, even offers RGB conversion, which is otherwise hard to find. Only the limited RAM compatibility and the proprietary fans cloud the euphoria about the outstanding cooling performance a bit. However, with a 6-year warranty, there is no need to worry about the fans' lifespan. The build quality is impeccable and the ease of installation is perfectly fine.
With this performance, Arctic's Freezer 50 secures our OCinside.de Overclocking Dream Award 02/2021!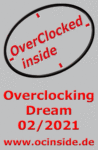 Tip: In the interactive Fit for Fan guide, you can virtually fit the CPU coolers onto different motherboards and listen to many – the Arctic Freezer 50 will be included in the next update.
For a comparison with other coolers, take a look at our CPU cooler chart 2018 on the Intel Core i5 PC and the CPU cooler chart 2018, tested on an AMD AM4 PC system. Here is also the CPU cooler chart 2016 on the Intel Core i5 PC and the CPU-cooler comparison 2016, tested on an Intel Core i7 PC. And here is the previous CPU cooler chart with CPU cooler before 2016. A direct comparison to our previously tested coolers is however not possible here, since the test system has changed fundamentally in the meantime.
Discuss in our forum and share experiences about the den Arctic Freezer 50 …
Here you can order the Arctic Freezer 50 A-RGB at a reasonable price …
Read on in the hardware test area with several hardware reviews …