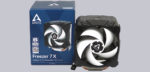 Layout, design and features …
In order not to miss any detail, here is a 360 degree view of the Arctic Freezer 7 X.

This is the new Arctic Freezer 7 X cooler with pre-assembled 92mm fan. On the website it is indicated as 100 mm and on the packaging as 92 mm – basically both are right, because the frame has a diameter of 100 mm, whereas the rotor blade assembly is only 92 mm.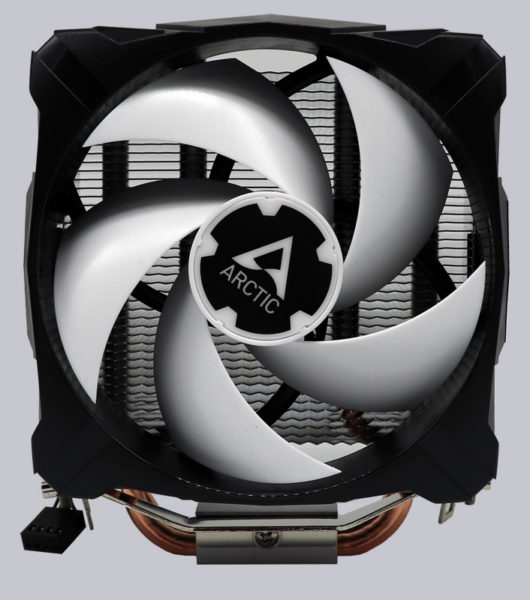 The heatsink is again slim designed, so that it can be accommodated by the Dimensions certainly without problems in many ITX systems. On the upper side of the cooler you see almost only plastic except for the logo.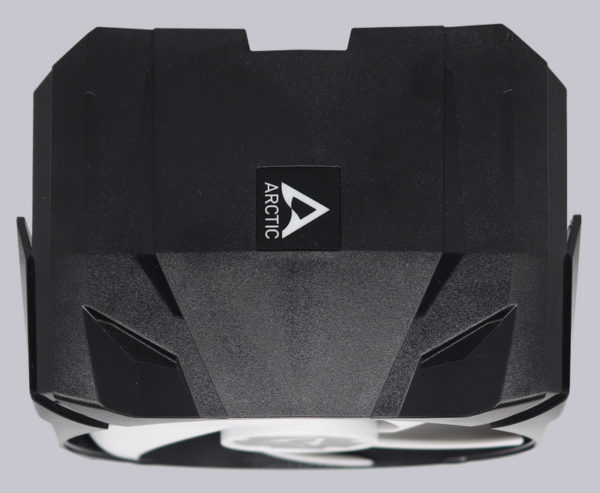 The two heatpipes have direct contact to the CPU. This serves to improve heat transfer and is called HDT, i.e. Heatpipe-Direct-Touch. The Direct Touch Heatpipes at the bottom of the cooler are protected with a plastic cover, because Arctic delivers the Freezer 7 X, like the previously tested Arctic Freezer A13 X with pre-applied MX-2 heat transfer compound. This also means, of course, that for a second assembly, fresh heat-conducting paste should be applied, which is available as an option.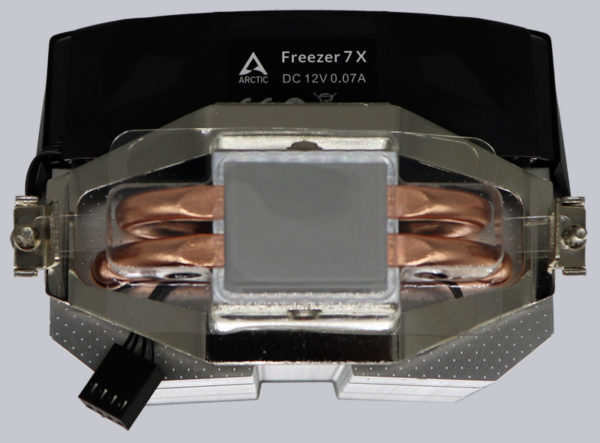 Since we are mounting on several systems, we prefer to remove the pre-applied WLP right away and are able to show an image of the unscratched surface directly. The two heatpipes were carefully polished, but of course they do not reflect like a nickel-plated surface.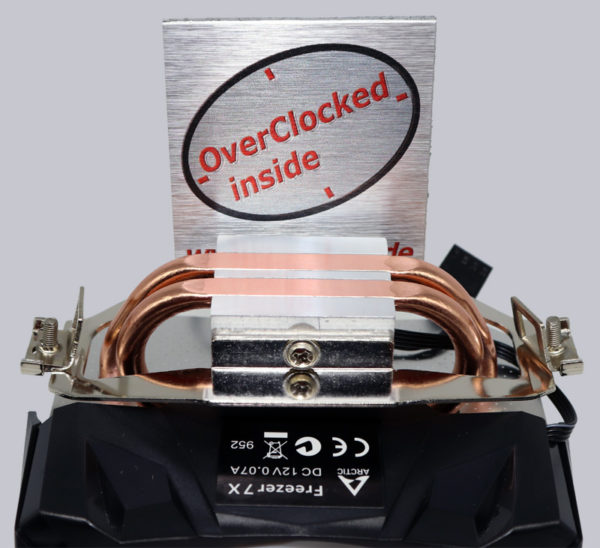 On the sides of the cooler you can see very nicely the comprehensive plastic frame and the pre-mounted holder for the AMD Retention Module lugs, which, by the way, can break off with other coolers in case of wrong mounting or wrong contact pressure. For this reason, the Arctic clamp suspension is designed to give way flexibly.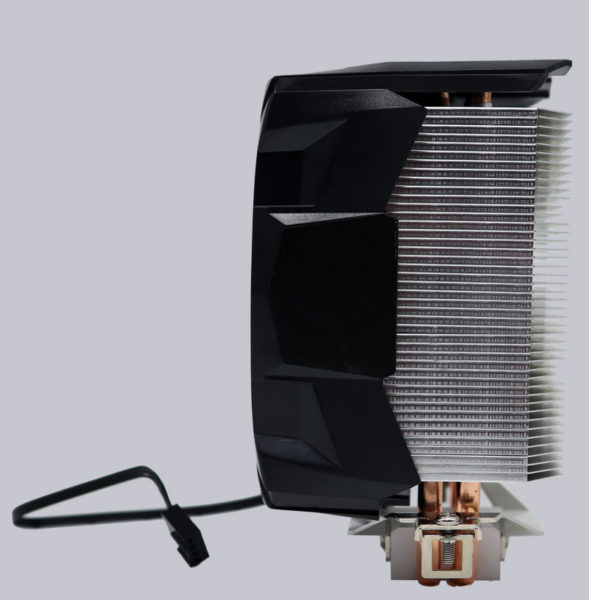 On the backside you can see the 44 fins with a thickness of 0,4mm and the two 6mm heatpipes. Also here you can see the bracket for direct mounting on AMD systems.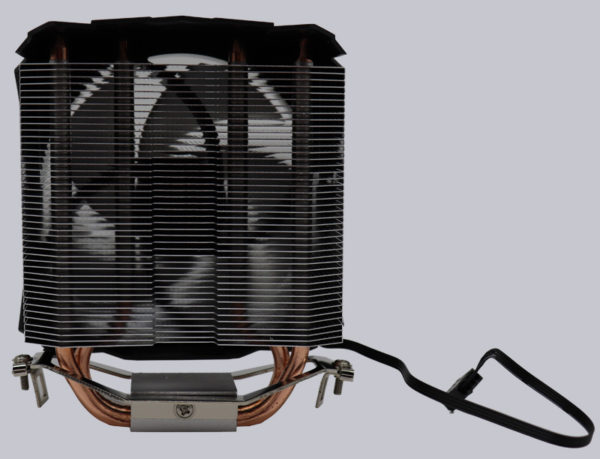 All in all, the Arctic Freezer 7 X is perfectly processed.
Arctic Freezer 7 X Installation …