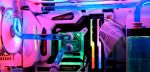 Today we look at a water cooler from the Asian company Barrow, which is less popular in Europe. Can it keep up with the local top dogs of well-known brand manufacturers? Are there any disadvantages and how does it overclock? Also this time there is the test including a new OCinside YouTube channel video of the whole system with the Barrow LTYK3-04, Enermax NEOChanger, Intel Core i7-7700K, ASUS ROG Maximus IX Code, ASUS ROG Poseidon GeForce GTX 1080 Ti, G.Skill Trident Z RGB DDR4-3600 and Creative Sound BlasterX AE-5 in a Lian Li Alpha 550 case.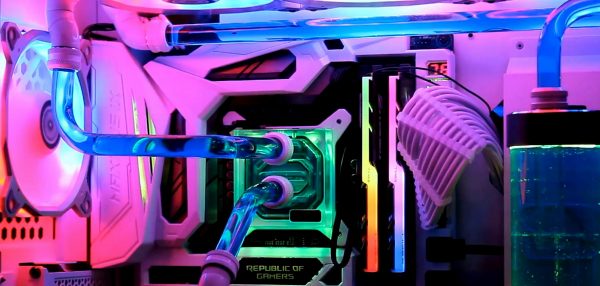 At this point a few words in advance: The Barrow LTYK3-04 did not reach us as usual as a sample, but rather we were in an "OCinside at friends" action to help with the construction and have taken the opportunity to share the experience in a test report. For this reason, the time and equipment is much scarcer than usual, so that the photos and videos sometimes doesn't have quite the usual quality. We hope that the test report still pleases.
Many thanks for the support …
Thanks for the support to Henro and Fabian.
The Barrow LTYK3-04 has at review date a price of about 25 Euro.
Here you can order the Barrow LTYK3-04 at a reasonable price.
The delivery of the Barrow LTYK3-04 …
The Barrow LTYK3-04 comes in a dark gray/blue outer packaging with a plain cardboard box.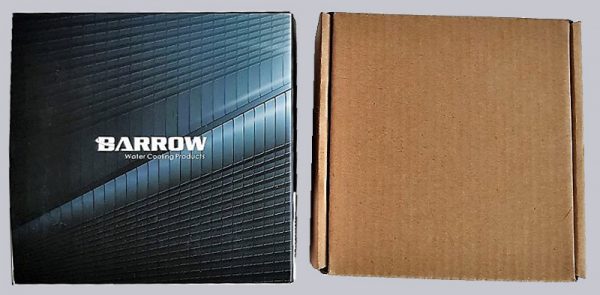 This is included in the scope of supply …
In the box we first find the water cooler itself. Well padded and packed in a foil bag.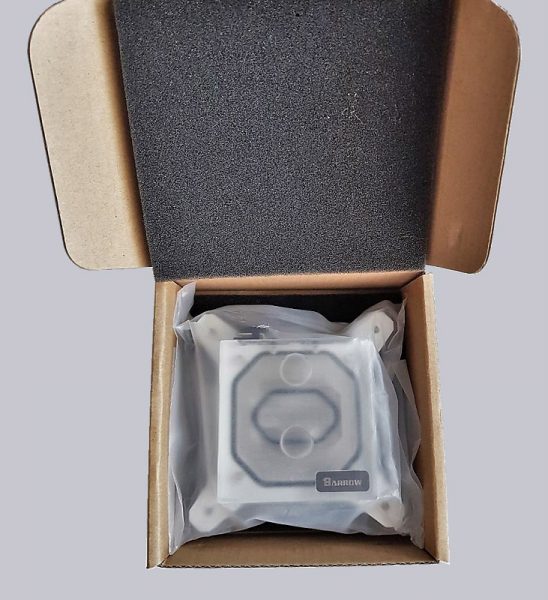 In addition, mounting material, thermal grease and the RGB connection cable is included.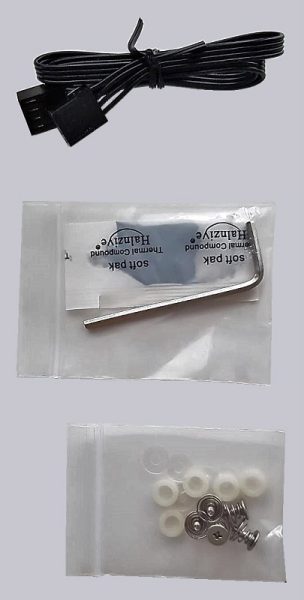 Let's have a look at the technical data.
Barrow LTYK3-04 technical specifications …