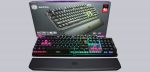 Hit the keys! It all started with this set when the new MasterKeys MK750 keyboard from Cooler Master arrived in our test lab. A keyboard that not only comes at a proud price, but also offers the users a lot for their money! Mechanical keys, innovative connectivity and lighting that is second to none. Curious? All this and much more can be found in the current test on OCinside.de!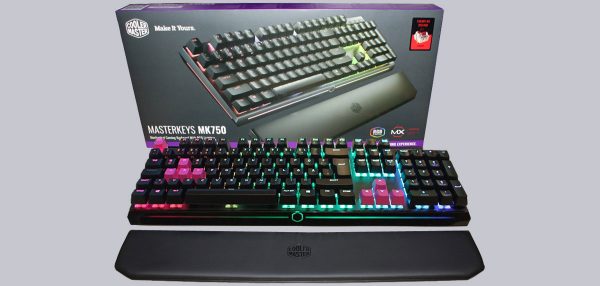 Many thanks for the support …
Thanks for the support to Marauder25 and Cooler Master.
The Cooler MasterKeys MK750 keyboard has at review date a price of about 140 Euro.
Here you can buy the Cooler Master MasterKeys MK750 keyboard at a reasonable price.
The delivery of the Cooler Master MasterKeys MK750 …
The keyboard is delivered in this stylish box.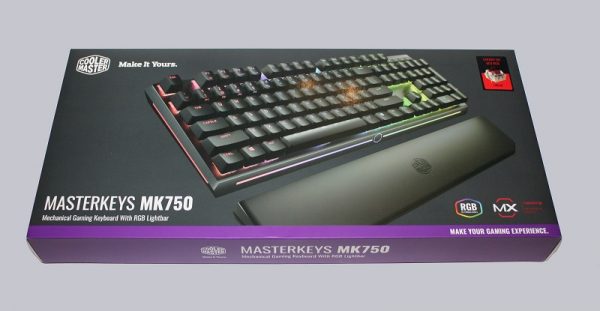 But the content is also impressive.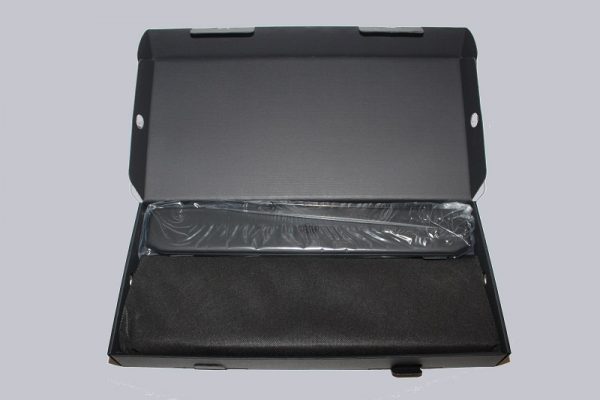 There is the keyboard, the connection cable, a wrist-rest as well as a manual, some exchange keys and a cap remover.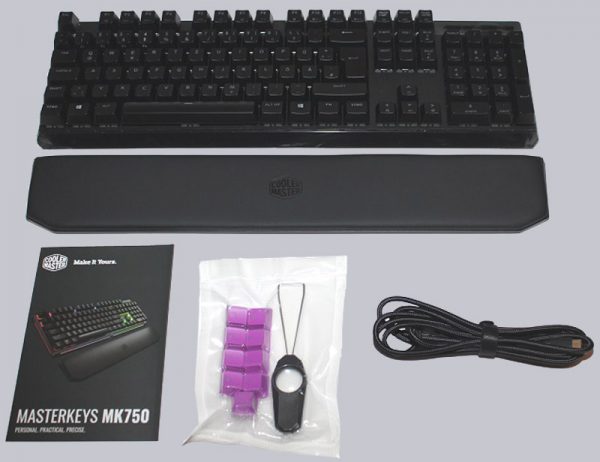 Why the wrist-rest has no mounting clips and what makes the lighting so special, we'll come to that in a moment. First we take a look at the technical details.
Cooler Master MasterKeys MK750 technical data …