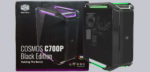 Result and general impression …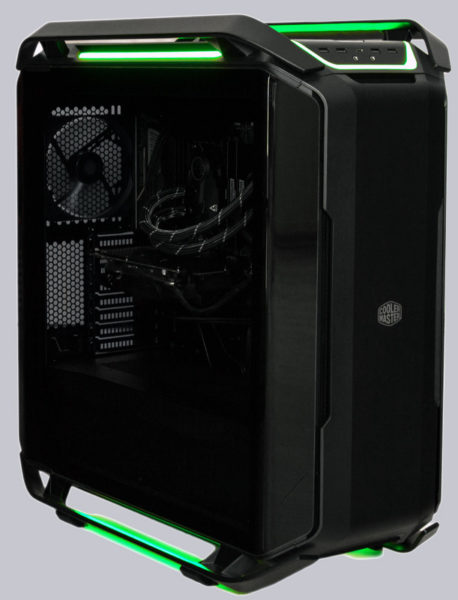 The Cooler Master Cosmos C700P Black Edition PC case is a real colossus. It stands stable like a rock in the waves, because its weight amounts to at least 27-30kg in the complete condition depending upon equipment. But not only the massive use of materials, also the material appearance can convince completely. With the exception of the slight residues of adhesive tape, all surfaces have a perfect finish. Nothing pinches or rattles!
The chassis is also unaffected by vibrations. Only a slight noise of the 3 included 140mm fans can be heard at the highest fan level if you are right next to the case and it is otherwise completely quiet in the room.
You could even safely stow up to 16 hard disks in total without having to be "creative".
But even if you're a fan of extreme water cooling, the C700P BE is a great choice, as it can hold up to two 420mm radiators and offers plenty of space for large water reservoirs and pumps.
Flexibility and space are the case's greatest strengths! No matter which motherboard, cooler, graphics card or number of hard disks you want to install, there is enough space for everything, even for the older 5.25″ drives. You don't have to worry about your fingers during installation, because all corners and edges are absolutely clean.
The Cooler Master Cosmos C700P Black Edition has fully convinced us and receives our OCinside.de Overclocking Dream Award 11/2019.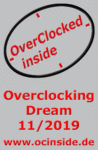 Discuss in our forum and share experiences about the Cooler Master C700P BE …
Here you can order the Cooler Master Cosmos C700P Black Edition at a reasonable price.
Read on in the hardware test area with several hardware reviews …