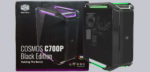 The selection of PC cases is enormous, because they are available in different sizes and designs. From tiny small to huge large and in all quality levels, countless products are available. The Cooler Master Cosmos C700P Black Edition PC case tested by us is titled by the manufacturer as a full tower with unique design and made of high-quality materials. Whether it does meet this description, we show in the following review. So much in advance, we are very excited!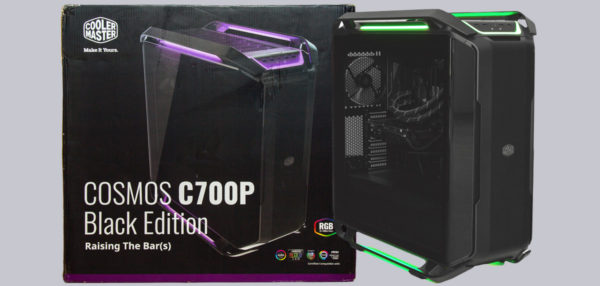 Thanks for the support …
Many thanks for the support to Daniel and the manufacturer Cooler Master.
The Cooler Master C700P Black Edition currently has a price of approx. 300 Euro (11/2019).
Here you can order the Cooler Master C700P Black Edition chassis.
The delivery of the Cooler Master Cosmos C700P Black Edition case …
Big things require even bigger packages and in such a package the C700P BE from the latest generation of the Cosmos enclosure series from Cooler Master is also supplied. All in all, the case, including a 75x74x41cm cardboard box, weighs a whopping 26.1kg. You can think about a little tip for the parcel deliverer here. The name of the case is written in large letters on the front of the mostly dark printed packaging as well as the logos of various mainboard manufacturers. These logos confirm the compatibility of their RGB systems with this case.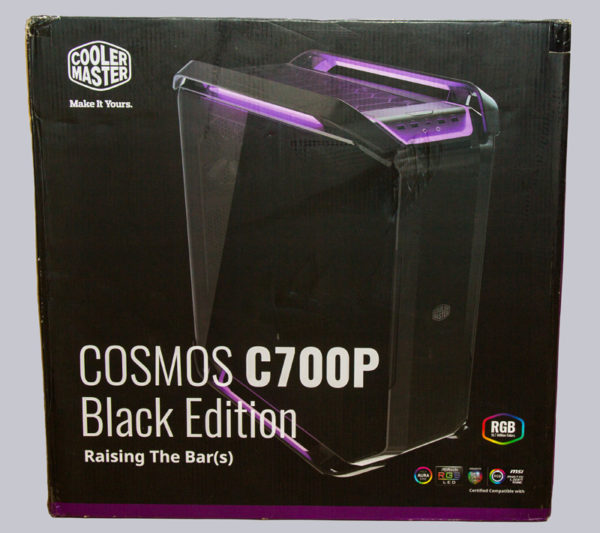 Cooler Master has printed an exploded view on the back of the box. In addition, Cooler Master describes the most important innovations in design compared to the predecessor model.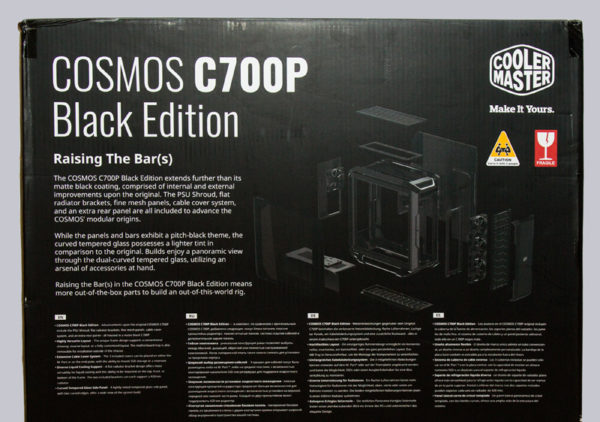 After opening the carton we see the enclosed accessories and the solid polystyrene inlay, which protects the case from damage during transport. In addition to the detailed description, which is urgently needed for this complex case, an optional grille is included. The grille is needed for the turned mainboard assembly, if you want to operate the case in a chimney effect layout.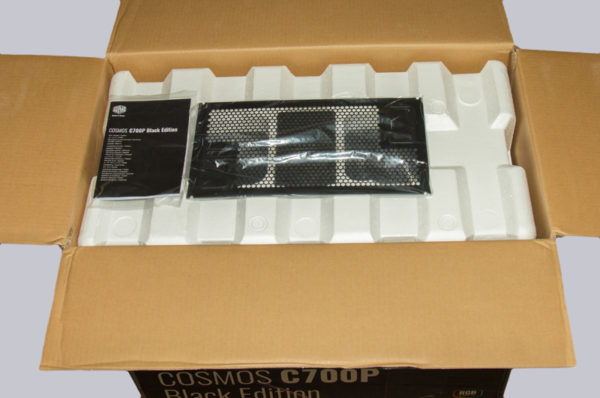 Once you have unpacked the empty case, which still weighs more than 21kg, you can see at first glance that the Cosmos C700P Black Edition is a premium PC case. All surfaces are impeccable and the contours run almost seamlessly over the joints. From the plastic covers to the varnished sheet metal parts to the solid legs or carrying strips on the top side, all parts are designed in a respectable wall thickness. Nothing wobbles or rattles! The Cooler Master logo is centrally located in the front on the front panel which can be opened to the front.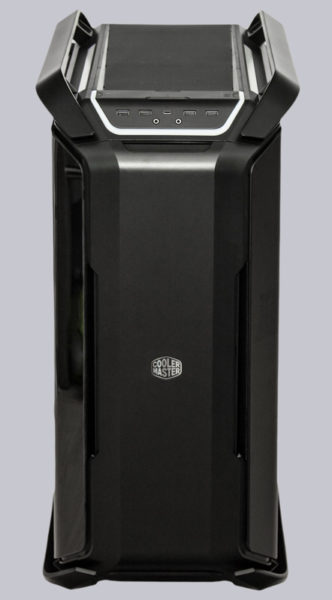 Accessories …
In addition to the case and the things already mentioned, the following accessories are included:
– Holder for mounting optical drives
– an extensive screw set
– one RGB adapter cable
– black cable ties
– a black microfibre cloth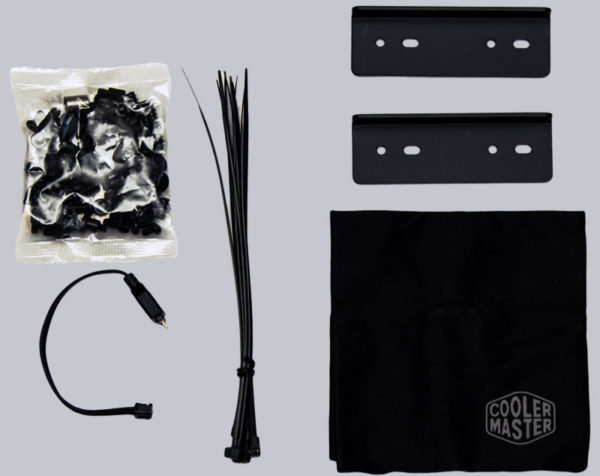 Next, let's look at the technical data.
Cooler Master Cosmos C700P Black Edition technical specifications …