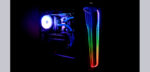 Result and general impression …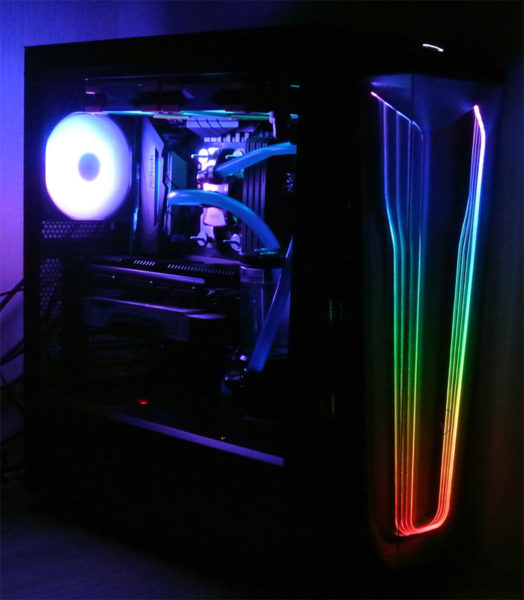 If you are looking for a case that is compact, offers a lot of space, and can be discreet yet eye-catching for around 100 Euros, you will find a perfect PC case in the Cooler Master MasterBox 540!
All in all, the workmanship is very well done. The sheet metal looks relatively thin compared to some other cases in higher price ranges, but it is exceptionally sturdy. The real glass side panel is also easy and above all safe to install and remove.
The case can score points with a real glass panel that extends over the entire side, an innovative 3D LED lighting as well as a lot of space and a very well thought-out construction down to the last detail. Even the custom water cooling system shown in our test could be easily installed. We were still a bit skeptical here before the test.
All in all, the MasterBox 540 from Cooler Master is a very attractive case for a very fair price, so the Cooler Master MasterBox 540 definitely receives our OCinside.de Purchase Tip Award!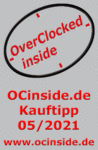 Discuss in our forum and share experiences about the Cooler Master MasterBox 540 …
Here you can order the Cooler Master MasterBox 540.
Read on in the hardware test area with several hardware reviews …