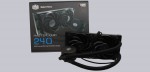 Layout, design and features …
The basic structure of the MasterLiquid 240 cooler is remained the same. But an addition to the current models is the layer of plastic tubing.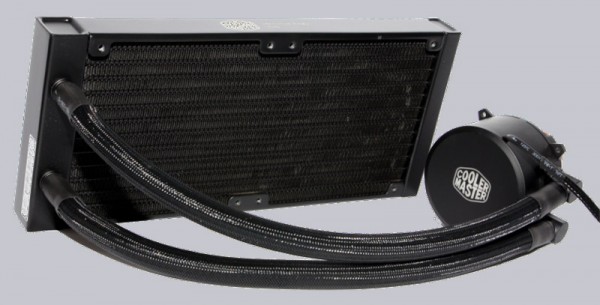 The white company logo small accents on pump and radiator.


The bottom plate of copper has significant grooves of the milling.

Cooler Master MasterLiquid 240 Installation …