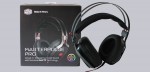 Layout, design and features …
Let us take a closer look at the headset.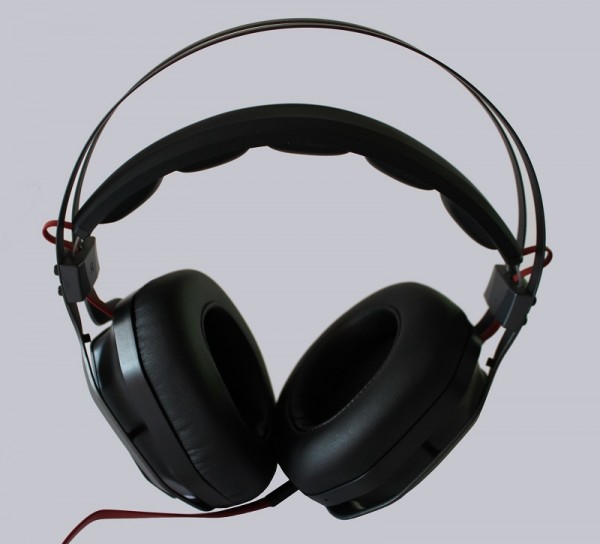 The design of the MasterPulse Pro reminds strongly of Studio headphones. The great handle, the carry upholstery, as well as the large speaker chassis suggests that the headset is no ordinary model. Also the side view encouraged this first impression.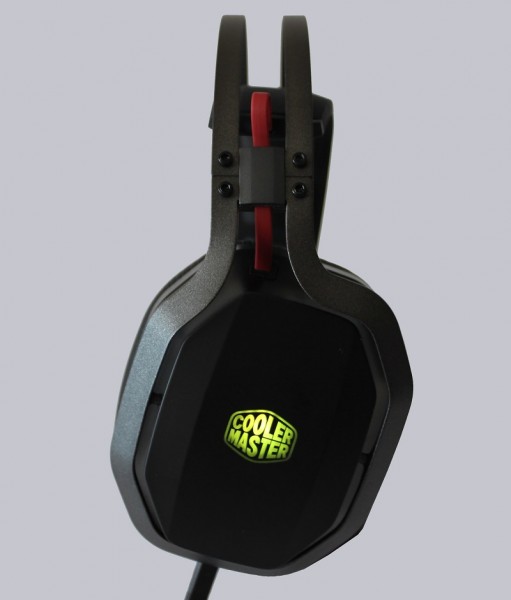 Here, the handle has a clever mechanism. Listeners can not take off like in usual headsets …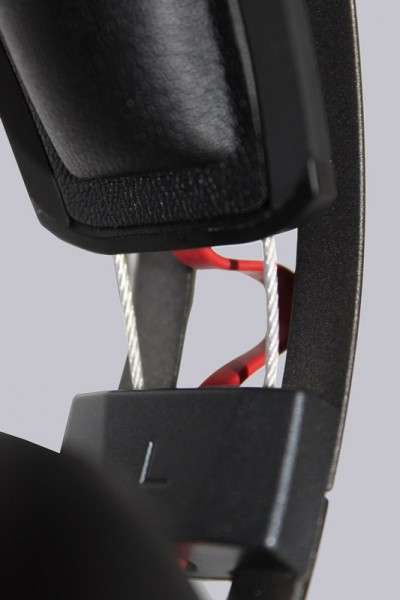 … they are extended by a steel cable pulling and automatically recovered, depending on the size of the head. In addition, the same ribbon cable distributes the signal to both speakers.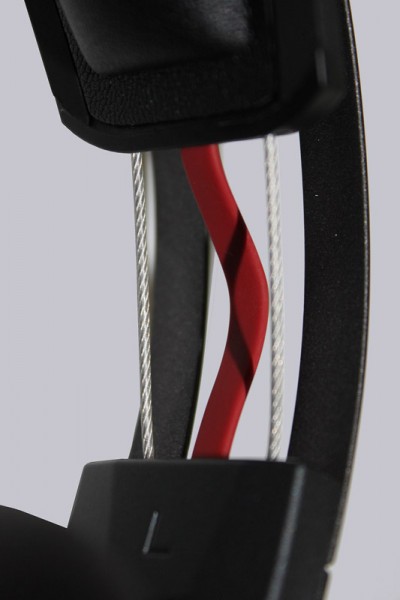 Also for the upholstery of the head is taken care of. These five pads prevent stronger pressure on the head from above.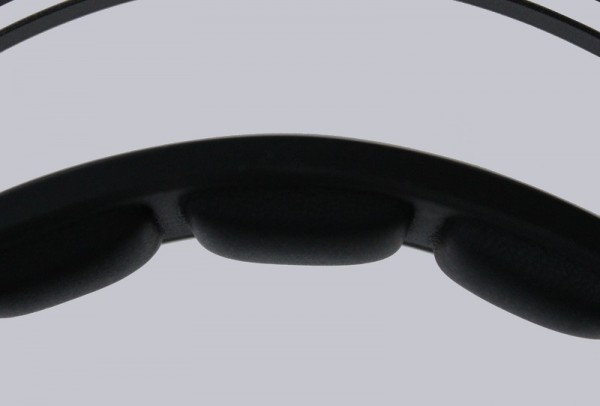 The pads on the speakers are also generously dimensioned and offer even for larger ears, like those of the tester, sufficient space. No replacement able pads, but they are equipped with a leatherette cover.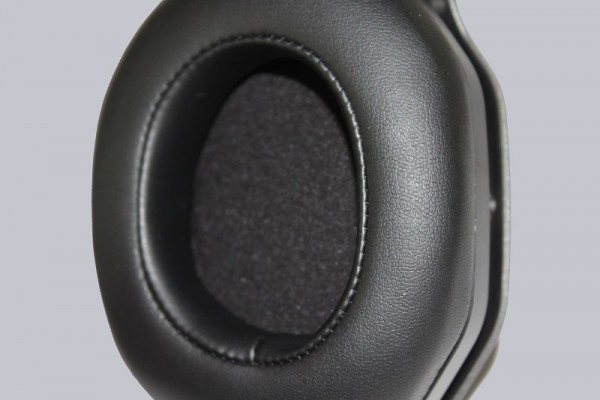 Observant users might have noticed that we talk of a headset. But where is the microphone arm? This is clever solved by Cooler Master. They have build the microphone into the left speaker case and only a small hole reveals the position.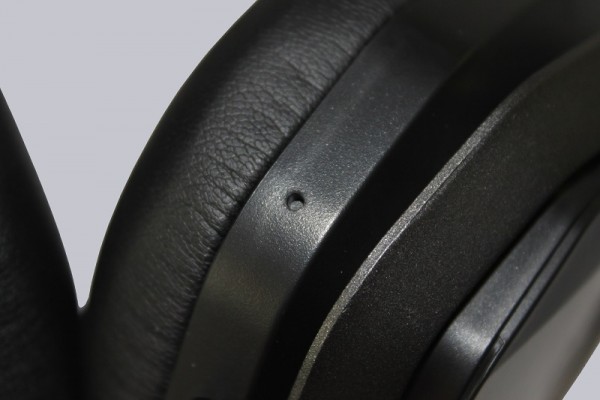 The microphone sound despite this unusual construction, we show on the next page in the practice test. We come first to the control unit, which is integrated into the cable. The upper button has a white status LED and is required to switch the lighting.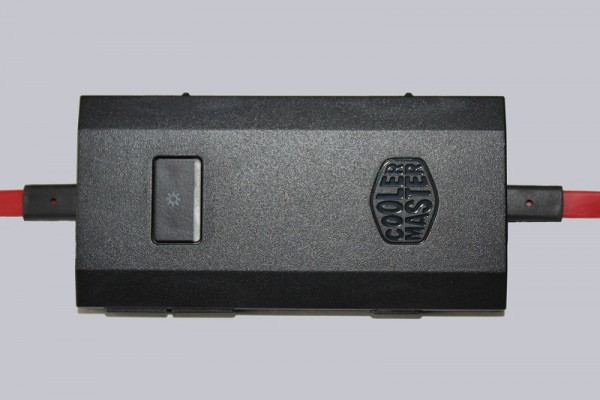 The reverse shows the mounting clip with which you can fix the control unit. On the left side are two buttons to enable or disable the virtual 7.1 mode and to switch off the internal microphone.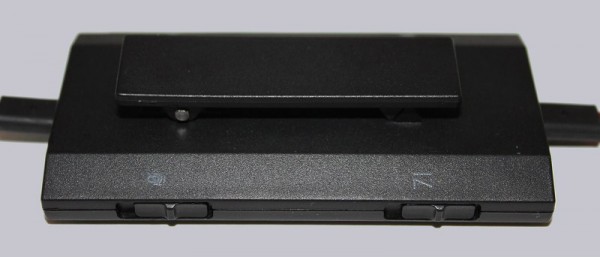 The right side of the control unit houses the volume control as well as the button to activate the 4-step equalizer.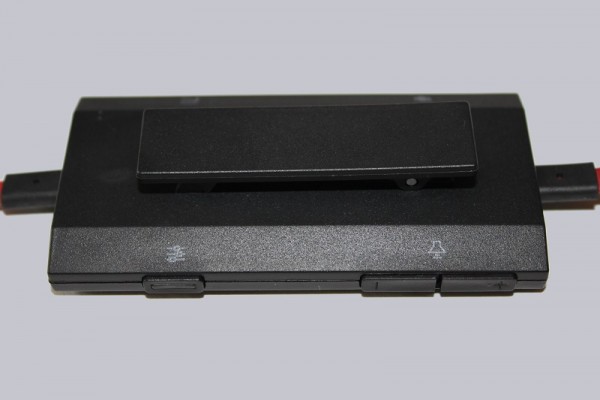 The cable in comparison to a round cable is rigid in handling, but prevents tangling up. The durability of the cable will be certainly far beyond usual foil ribbon cables, which are often used in mobile phones or other mobile devices.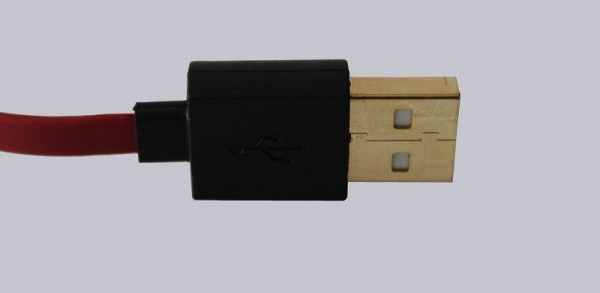 This MasterPulse version – the "MasterPulse Pro" has no jack. Thus, so it's not usable for Smartphones or, for example, MP3 player. It is reserved only for stationary use with USB-enabled devices. The virtual 7.1 conversion, as well as the internal USB sound card, we'll find out in the following practice test.
Cooler Master MasterPulse Pro operation …