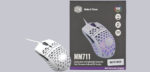 Layout, design and features …
The design of the MasterMouse MM711 is very spectacular at first sight. If you don't think about the honeycomb grid and the LED lighting, we have a classic mouse here, our sample in matt white. But that's exactly what makes the Cooler Master MM711 stand out in terms of design! It fits very well in the hand, as one would expect, but still looks very modern and futuristic.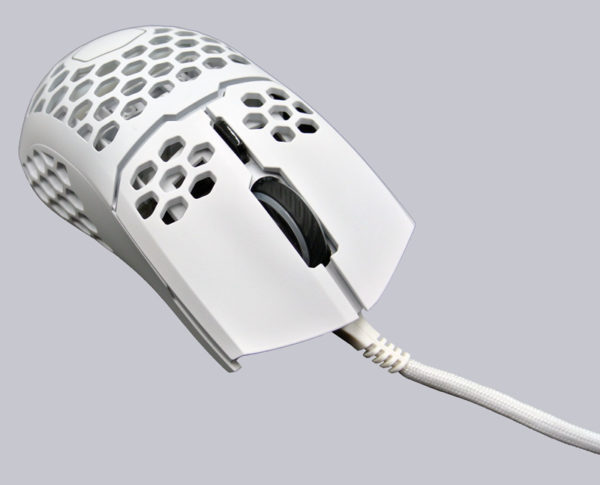 If you look closely from a different angle, you can feel that you can see inside and yet not. The honeycomb grid creates a very nice optical effect, especially in combination with the LED lighting. But more about this later.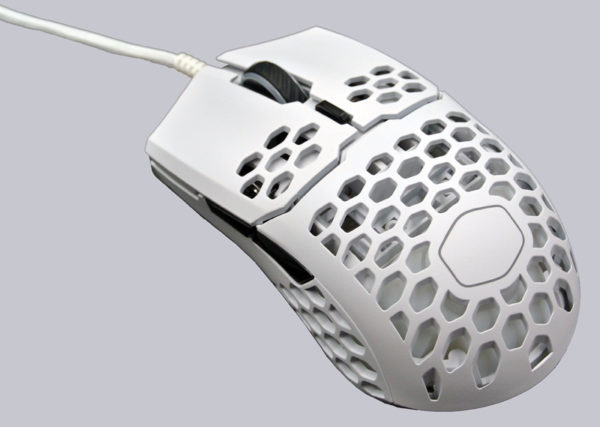 The honeycomb grid also continues on the underside. Thus, we can already take a small look at the built-in technology without opening the mouse.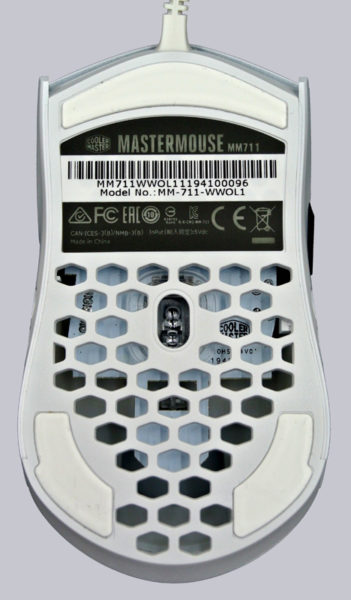 As just mentioned, the successful simple honeycomb design creates great effects with the integrated LED lighting. You can watch the matching video here.

Nach den tollen Bildern und Video kommen wir nun zu der Software der Cooler Master MM711.
Cooler Master MasterPlus Software …