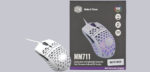 Today we have tested a different kind of gaming mouse on OCinside.de. The Cooler Master MasterMouse MM711 is based on a lightweight honeycomb grid design, adjustable LED lighting and extensive programming options.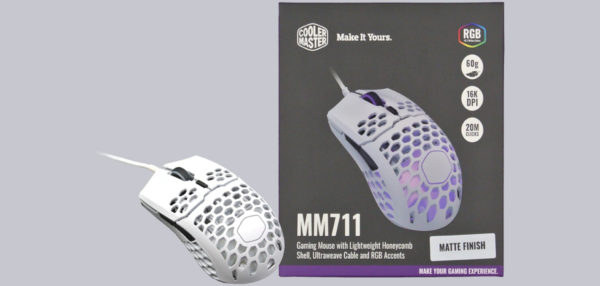 Instead of convincing with many additional buttons, the MM711 tries to score with a high level of comfort and especially little weight. That it is nevertheless an eye-catcher is something we'll take a look at right away.
Thanks for the support …
Many thanks for the support to Itchi and the Manufacturer Cooler Master.
The Cooler Master MasterMouse MM711 is in white matt/gloss and black matt/gloss available and has at review date a price of approx. 59 Euro.
Here you can order the Cooler Master MM711 Mouse.
The delivery of the Cooler Master MM711 Mouse …
Cooler Master supplies us with the MM711 in an attractive retail packaging. Visually, the carton does not appear overloaded at all and offers a clear structured image.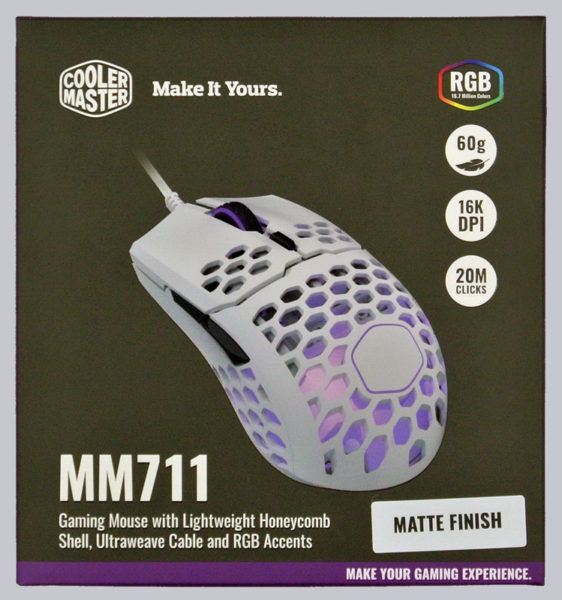 If we look at the box from behind, we can look at the mouse from the side and already see some great features.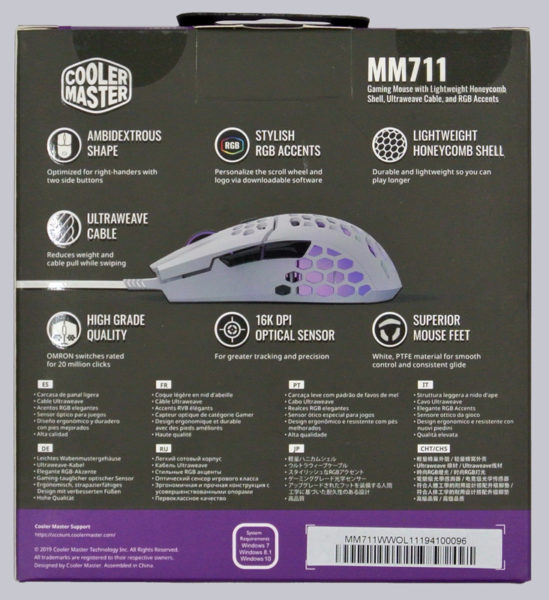 After opening the carton, we can simply pull the MM711 out of the packaging via the USB cable. The cable is neatly tied together and the mouse is protected in a cellulose-like bag.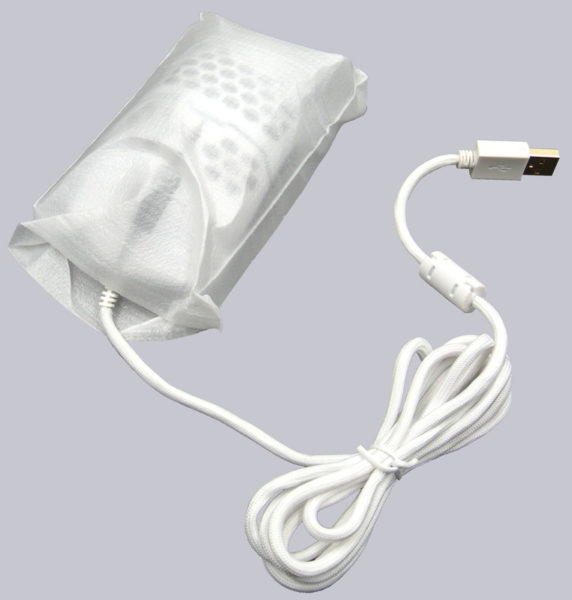 If we remove this, we can take a first look at the MM711.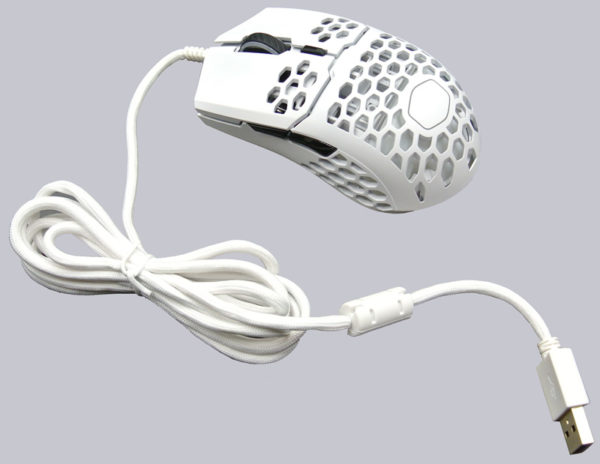 This is included in the delivery package …
Of course, we can't expect too many accessories, but for the sake of completeness, we will of course take a close look at everything. In principle, Cooler Master only supplies a set of PTFE adhesive pads for the underside, in case the existing ones wear out at some point.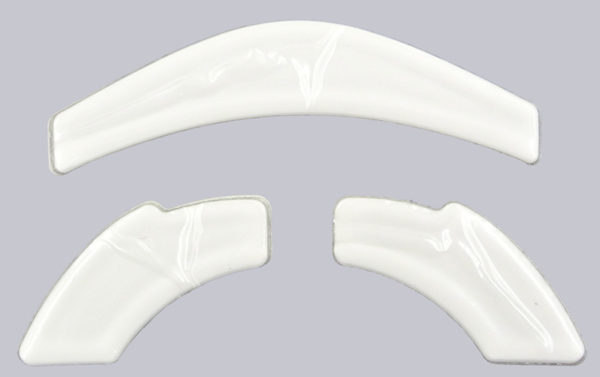 Second and last we find an info sheet with the most important information about the Cooler Master MM711.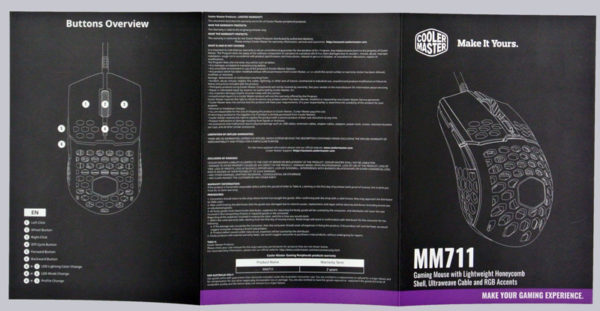 On the back we find a few more specifications and a key legend.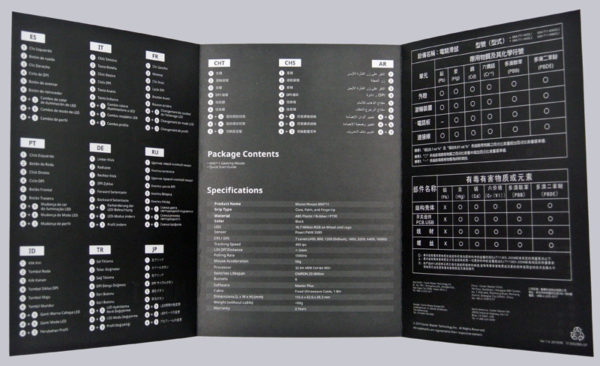 There's not much more to show here, so let's take a closer look at The technical data before we get down to business.
Cooler Master MM711 technical specifications …